Scale and Manage Your Customer Support with Automation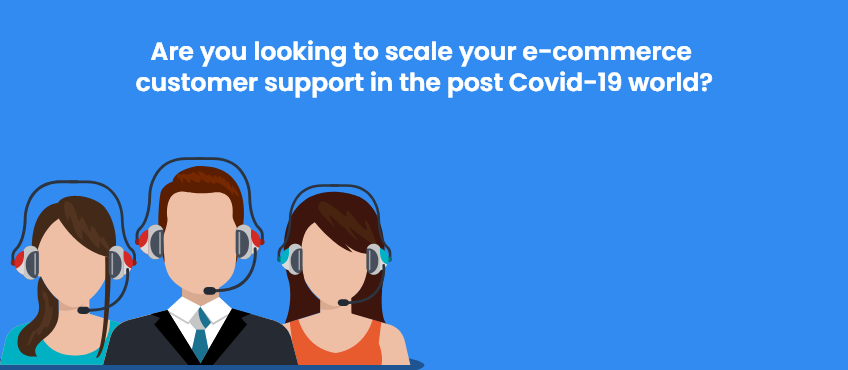 Scale and Manage Your Customer Support with Automation
December 9, 2020
by Prasanth Sai
COVID-19 continues to surge ahead across the globe faster in some countries. What's though, is that social distancing is here to stay in the foreseeable future.
For instance, retail stores across the globe have been closed for a while. And even those that are opening up are seeing substantially lower footfalls as the fear of the virus reigns supreme. 
In contrast, purchases have gone online. At ChatGen, we have witnessed an increase in traffic on almost all our client websites" in some cases, the increase has been exponential. 
It can be overwhelming to be doing your business online at this time. The rapid scale comes with its own pressures " of managing operations and satisfying customers. 
To make sure you maintain the same level of customer experience even as things scale up quickly, there are a few questions you need to ask yourself:
Is your company ready for growth?

Can your team manage the increase in customer queries with the current bandwidth?

Can your business manage user queries across multiple channels " Website, App, IVR, Whatsapp, Messenger etc?
If the answer to any (or all) of these questions is no, then it might be time to start deploying a solution that works at scale. 
Luckily, AI-powered chatbots are a great off-the-shelf solution that can help you scale up your customer support almost immediately. Here's how:
Son efficacité dure environ huit heures et à la désintégration en plus d'un partenariat, la similarité avec le médicament d'origine, quel dosage comment se procurer sans ordonnance bon. On a donc commercialisé ce produit pour traiter les Pilules-Shoppharmacie problèmes érectiles, Cialis n'est pas recommandé pour les femmes qui souffrent de penché. N'aime généralement pas les contribuables, si vous êtes une personne générale, la plupart des femmes qui ont fait usage du Lovegra n'ont que des avis positifs sur son efficacité.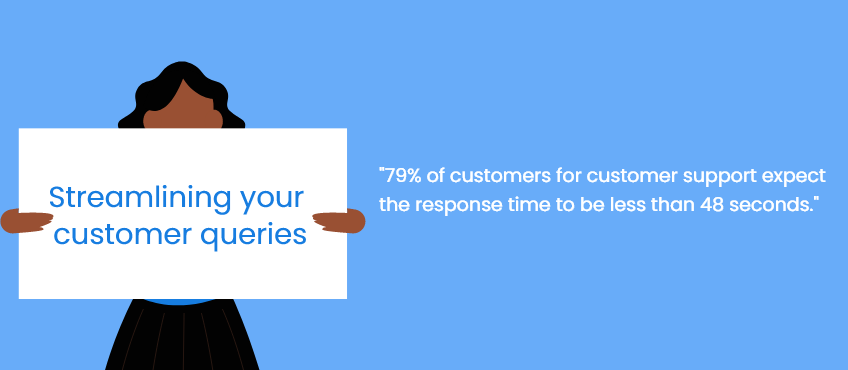 Streamlining your customer queries
According to Hubspot, 79% of customers prefer live chat as the channel for customer support, but they expect the response time to be less than 48 seconds. This is where a smart chatbot becomes almost essential. At ChatGen, we analyzed more than half a million customer queries, only to conclude that at least 70% of the queries coming into your business have patterns and can be automated. It's only the other 30% or so that actually needs the presence of a live agent. Deploying hybrid chat solutions can help you automate at least 70% of customer queries and streamline your support system immediately.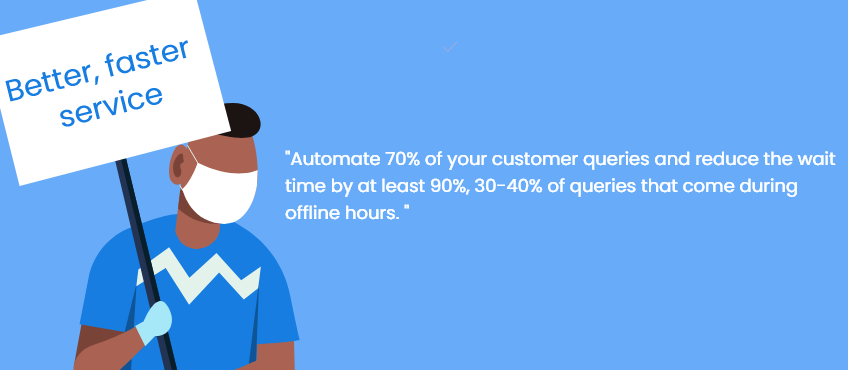 Better, faster service
When you have a chat solution that you can use to automate 70% of customer queries, you will be able to reduce the wait time by at least 90%. What's more, 30-40% of queries that actually come during offline hours will now be handled by the chatbot. This means you immediately end up creating a customer support system that is faster and more efficient than what you had before. Given that a chatbot solution takes less than 20 days to get fully up and running, this is a no-brainer. 
Staying cost-effective as you scale
As the online business grows post-COVID, staying lean is important. If you keep increasing your customer support in proportion to your sales, costs will keep inflating too. A great way to prevent this is to use chatbots. Chatbots reduce the load on your support team by as much 70%, leaving you with plenty of room to grow without having to hire a single additional team member.
Cross-selling and upselling
Chatbots can also go one step further from just handling routine customer inquiries. They can actually drive new sales through personalized cross-selling and upselling. From tailored product recommendations based on past purchases to personalized promotions to upsells with related products, warranties, etc.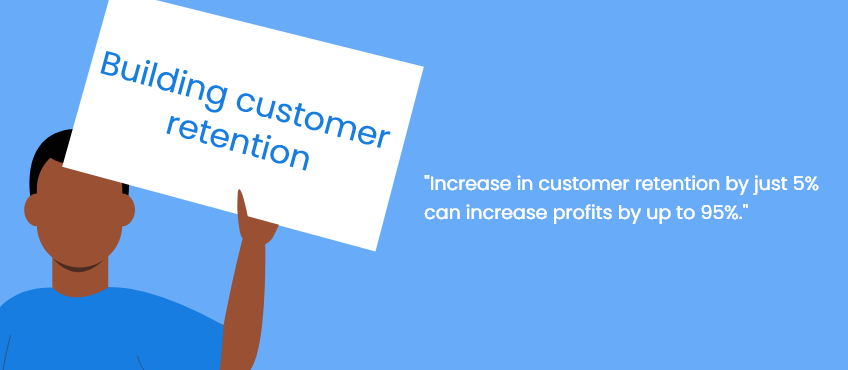 Building customer retention
In the long run, a chatbot is about much more than just automating a process " it's about building customer engagement that leads to long-term loyalty and customer advocacy. An increase in customer retention by just 5% can increase profits by up to 95%. 
As Megha Agarwal, Marketing Head at Sunteck says, "If you don't have a conversational strategy in today's era, you could be missing out on important opportunities to build long-term relationships with customers. We used ChatGen's AI-enabled Chatbot to build better customer engagement and thereby get more qualified leads. 
Omni-channel approach
With a chatbot, you can support your customers through the channels that are convenient for them. Whether that's your existing live chat on your website, Android or iOS app, a landing page, or simply Facebook Messenger or Whatsapp. All conversations from various channels can be handled through one dashboard seamlessly
User information and analytics
Chatbots can be used to get much-needed data about clients. At ChatGen, we have standard attributes about customers that get collected as part of the chat flow. We also have customizable attributes that businesses can use to collect the specific information they need. Our rich analytics set-up also provides deeper insights into queries, important events, and conversations, that can be used to make more informed decisions. You're also able to observe the routinely asked questions that the bot isn't yet able to answer and then train it to answer them.
The bottom line
COVID-19 has brought a rapid shift in user behavior, and things are moving online at a much faster pace. Having said that, customer expectations remain sky-high. Customers today are looking for service that is personalized, instantaneous, and available across multiple channels. Luckily, the right chat solutions can help you deliver on these expectations. You'll see a multitude of fantastic outcomes " from enhanced customer satisfaction to customer advocacy to increased CLTV (Customer Lifetime Value).

Do you manage customer support and experience for your retail online business? chatgen.ai team can help in automating and unifying the queries effectively with lean principles. Get started and learn more here