Support & Convert your visitors into valuable Leads
Multiply the rate of lead cature across all channels 24/7 and reduce your sales response cycle drastically
No credit card required
Qualify and double your leads capture
Increase engagement and leads collection on your website by talking to your customer personally based on their behaviour and source. Let the bot qualify and rate leads automatically so that your sales team can focus on qualified leads first and reduce your sales response cycle drastically.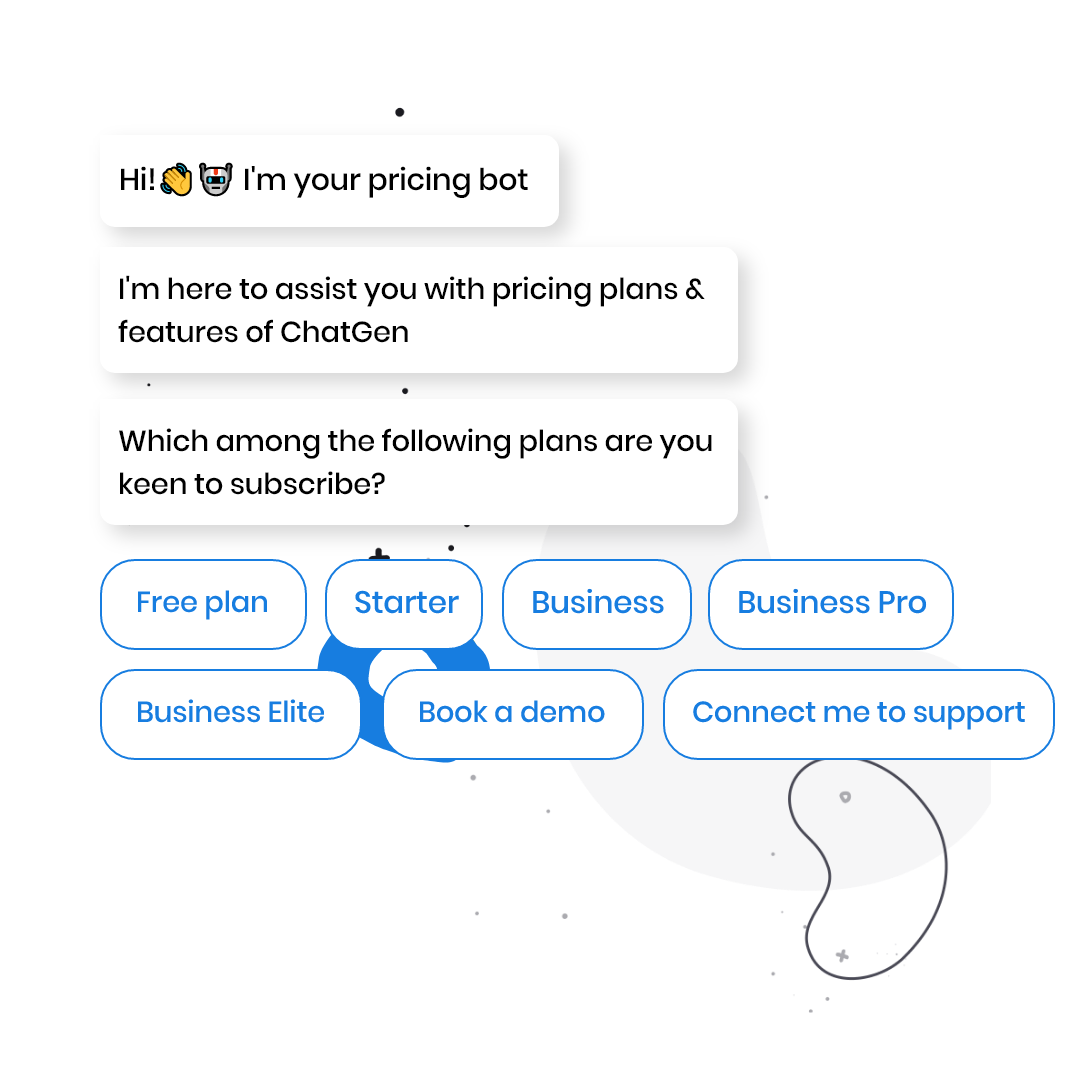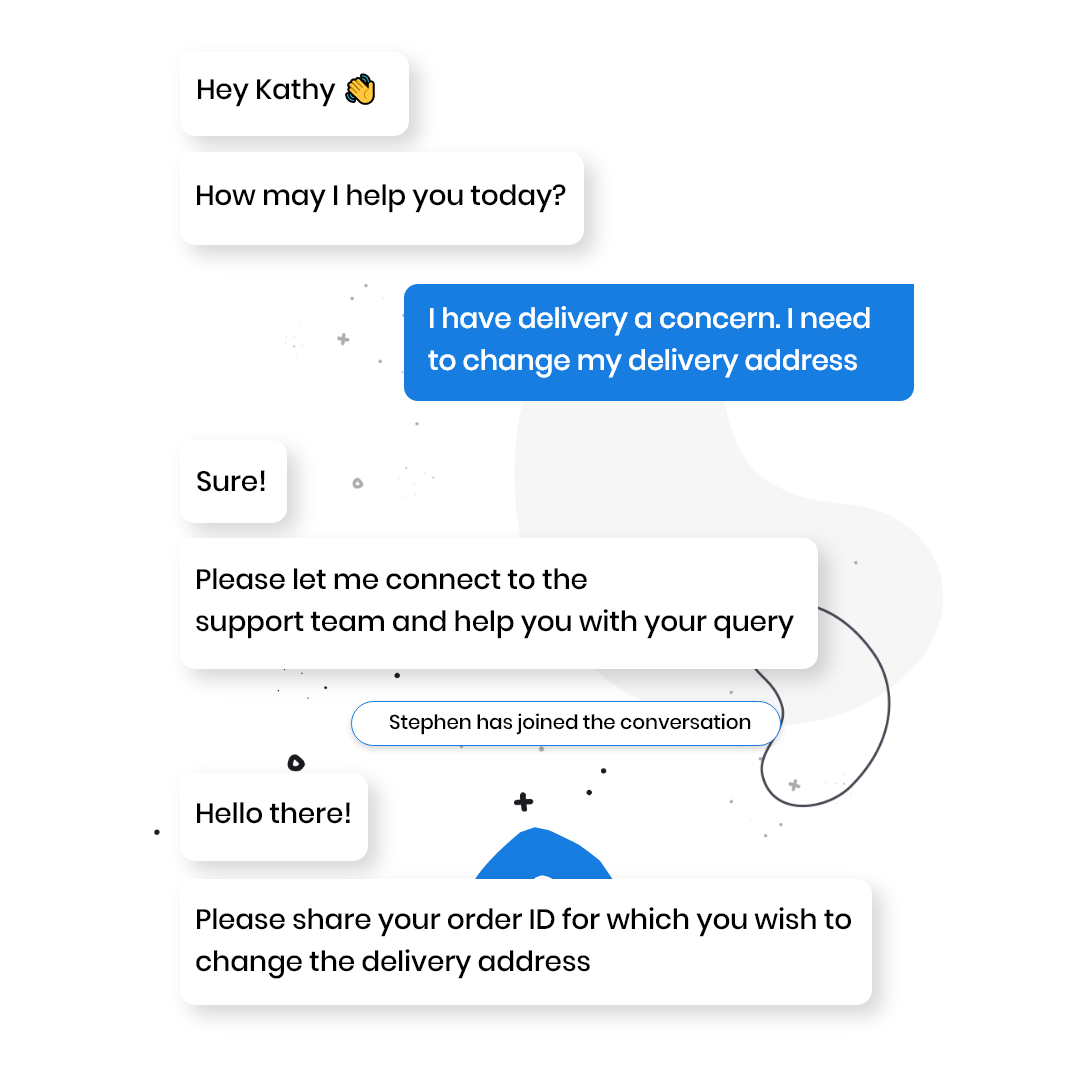 Intelligent Routing
Let the chatbot route your users to the right agent based on their query
Existing logged in user can be directed to the support team
Enterprise clients can be directed to the senior sales team
Pre-sales leads can be directed to pre-sales representatives
You can also route to the agents based on their location
Schedule demos automatically 24/7
Connect chatgen bot to your sales reps' calendar and let the bot schedule demos automatically with the available agents as per the convenience and geography of your visitors.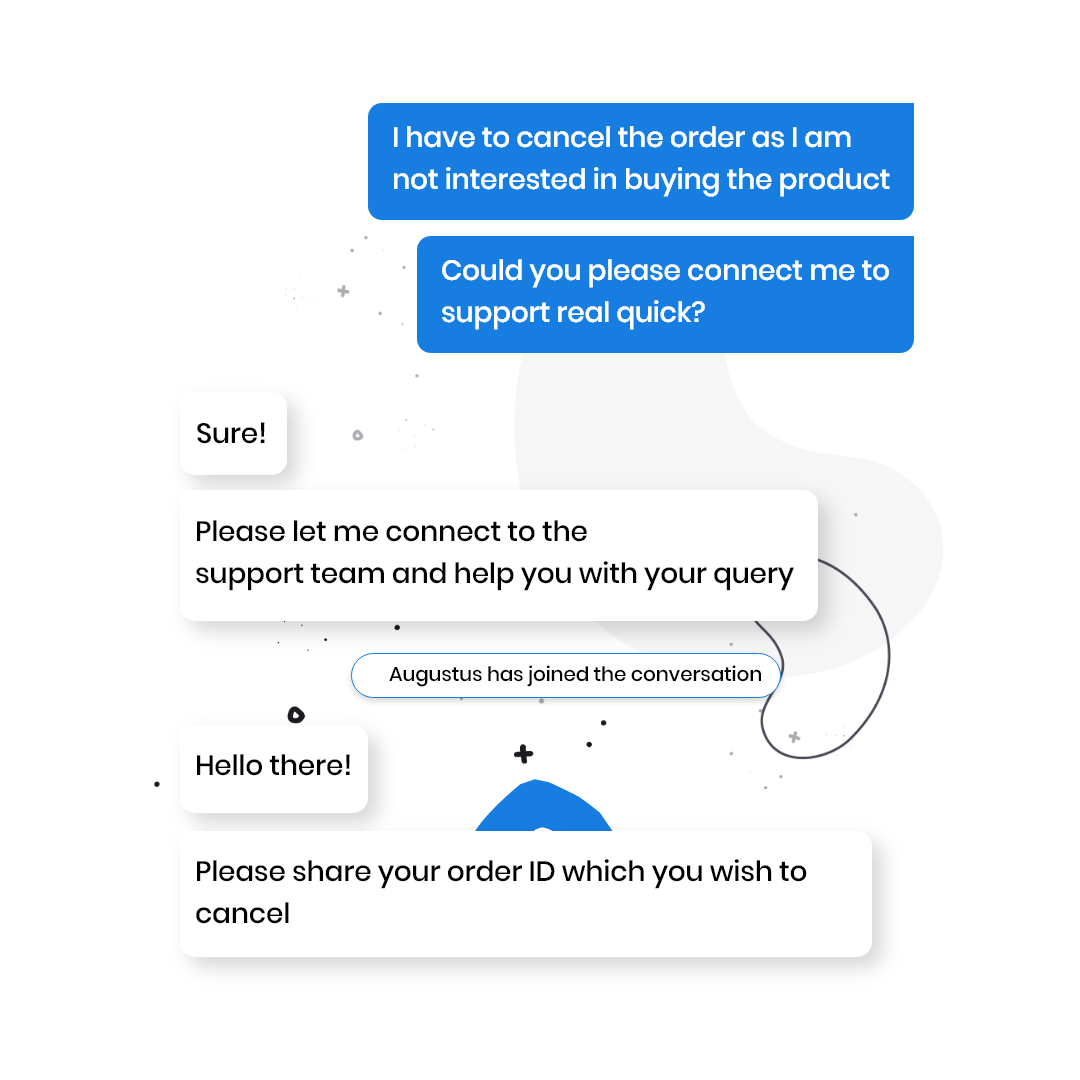 Live Chat Support
Support your customers through Live Chat
Add teammates
Send and receive files
Book meetings on the go
Respond faster with saved replies
Set Business hours
Get extensive report
Integrations
Messenger
Talk to your facebook followers on messenger and convert them into leads
Whatsapp
Deploy Whatsapp e-commerce chatbot to engage users on Whatsapp and also provide instant solution to support queries
Slack
Talk to your users and internal team members using one chat platform
CRM
Integrate with popular CRMs directly and use our lead APIs to integrate custom CRM systems
Ticketing system
Integrate the queries from the users to your ticketing system using chatgen webhooks
Calendar
Integrate Google, Outlook, or Calendly calendars with the chatbot so that the bot can book meetings instantly based on availability
Get your chatbot up and running today!
No credit card required
Analytics
Easy setup