Chatbot for customer services and support
Increase your sales & provide amazing customer service by assisting users everywhere through automated customer support.
No credit card required
Customer services redefined
Ensure happiness of your customers by meeting the demand of today's customers need and speed
Answer customer queries 24/7
A dedicated chatbot answering user queries on all channels round the clock with amazing customer satisfaction scores.
Quick response times
Improve your response & resolution time drastically
Boost team productivity
Let the chatbot answer basic queries so that the customer support team can handle complex & important queries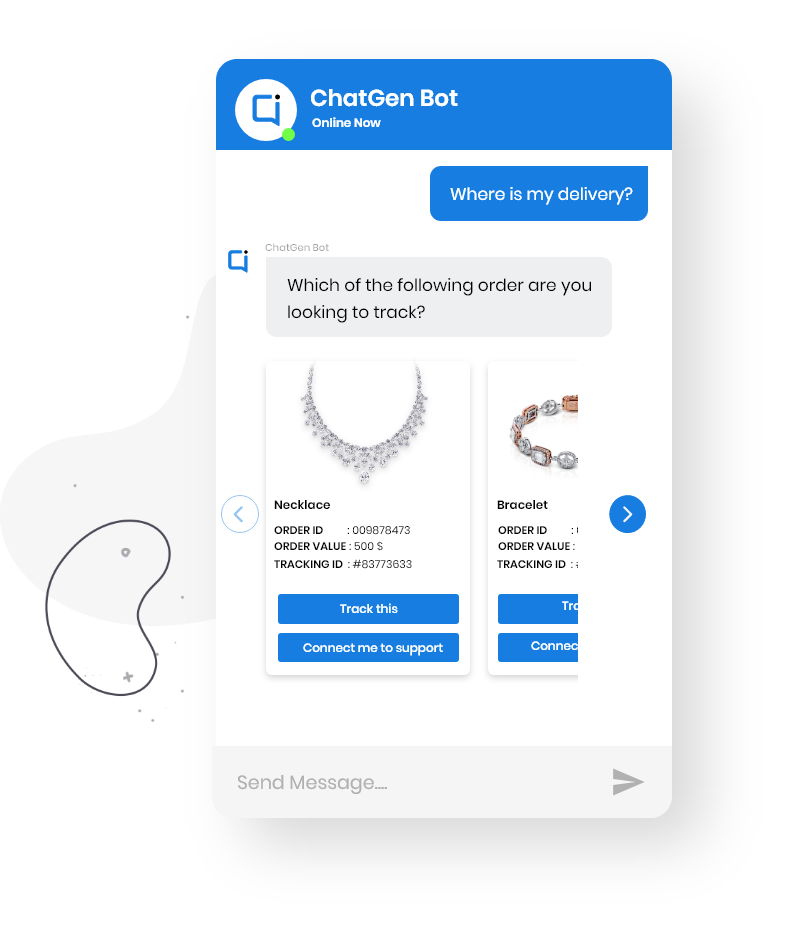 Automated customer support 24/7
Anytime, anywhere, let your customers
Track order status
Cancel the order
Exchange the order
Refund status
Return the order
Only a fraction of queries-4 to live chat
ChatGen has live chat support where a specific Agent gets connected based on the request made
Help with returns, refunds & exchanges
Address & Delivery concern
Rich features agents
Post chat feedback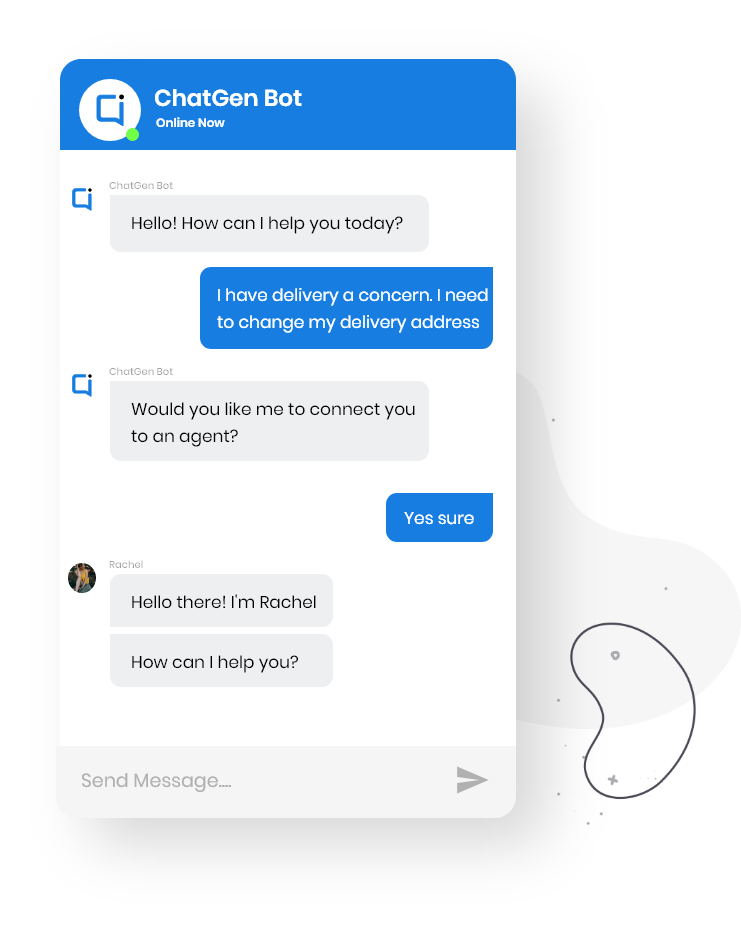 Also convert every conversation into a sale
Increase your sales by providing a personalized shopping experience based on the users' past behavior and present context. Make every communication a delightful one
Omni channel platform
Deploy one solution everywhere
AI Chatbot
Understand and train user intents & entities intuitively
Get your customer service chatbot today!
No credit card required
Analytics
Easy setup