Streamline your processes with our Healthcare Bot.
Deploy an omni-channel healthcare chatbot to automate your process of booking appointment and to provide round the clock support.
No credit card required
Did you know?
90%
of U.S hospitals will use chatbots to improve their quality of care by 2025
50%
reduction in cost of treatment and 30-40% improvement in outcomes can be achieved through AI-driven bots in hospitals.
$150 bn
in annual savings can be achieved for the U.S. healthcare economy by 2026 with the implementation of chatbots
Appointment booking automation
Let the chatbot schedule appointments automatically 24/7 in the chat connecting the patient with the right doctor based on the symptoms and doctor's availability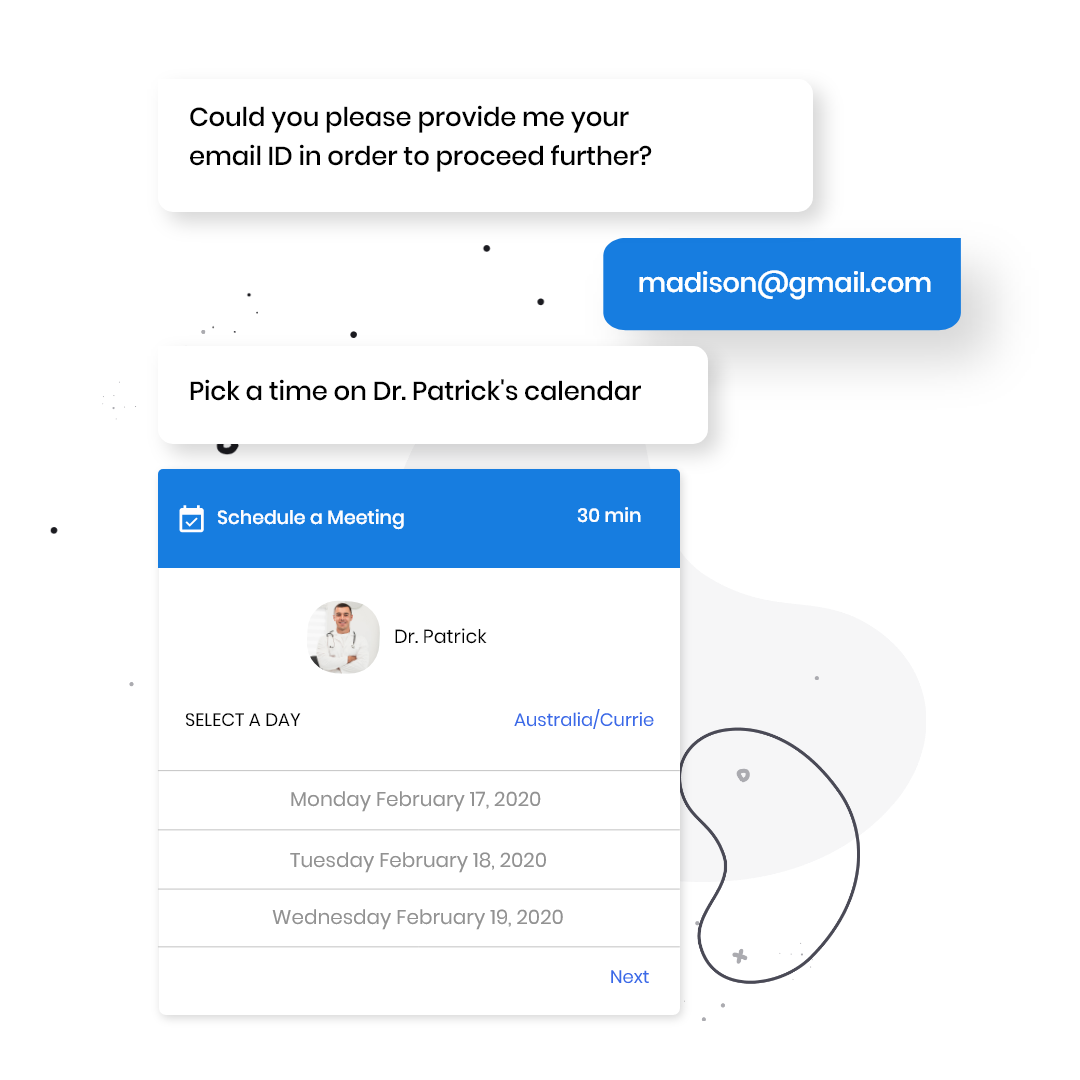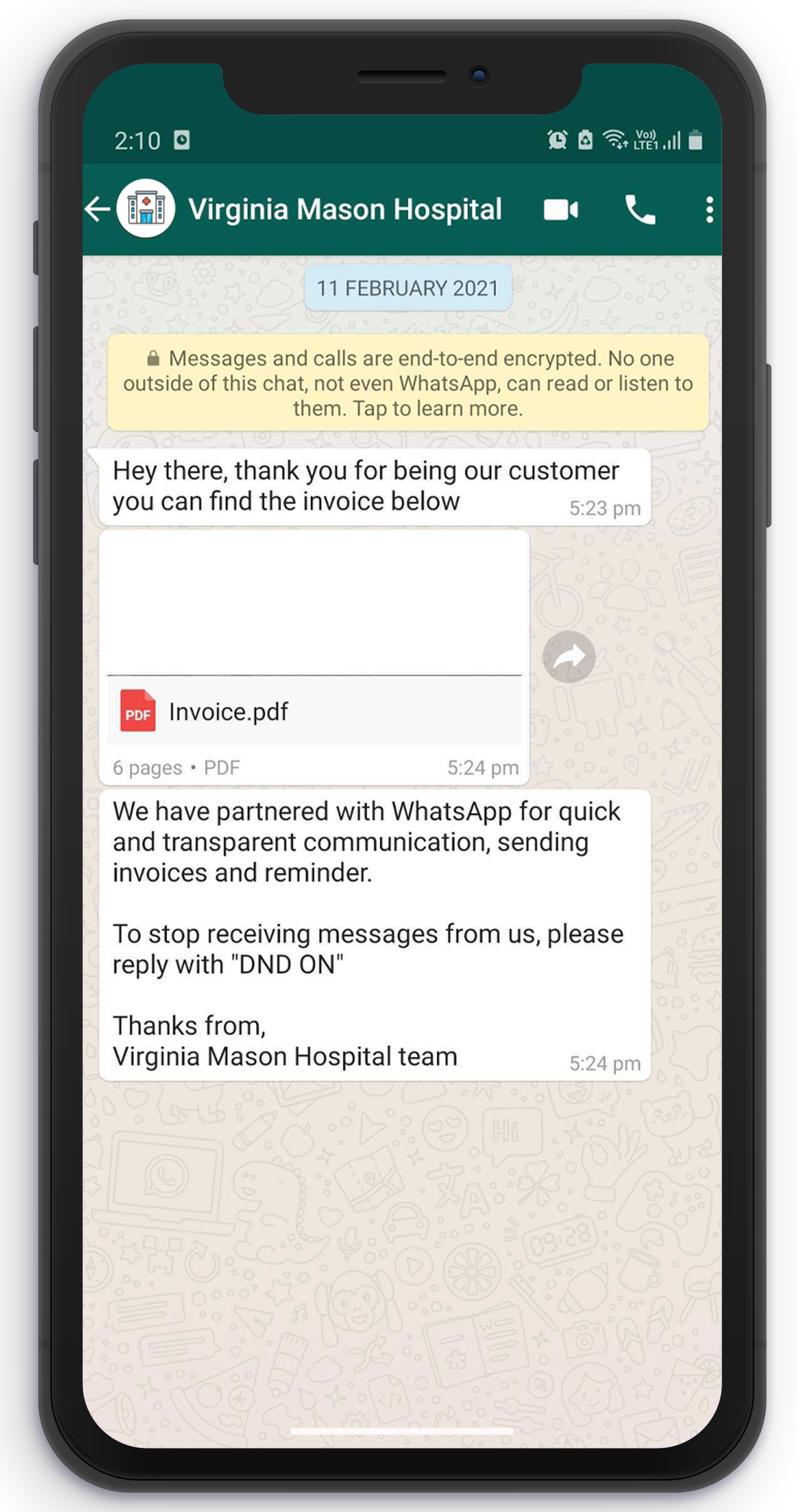 Automate billing and reports
Let the bot register the patient and automatically start sending invoices, bills and reports on mail & whatsapp. Allowing your accounts team to focus on critical tasks
Engage patients personally
Interact with your website visitors based on their previous data, the page they are on, and their source and geographical details. This way enagagement on website can be increased drastically upto 30% and lead generation upto 2.5x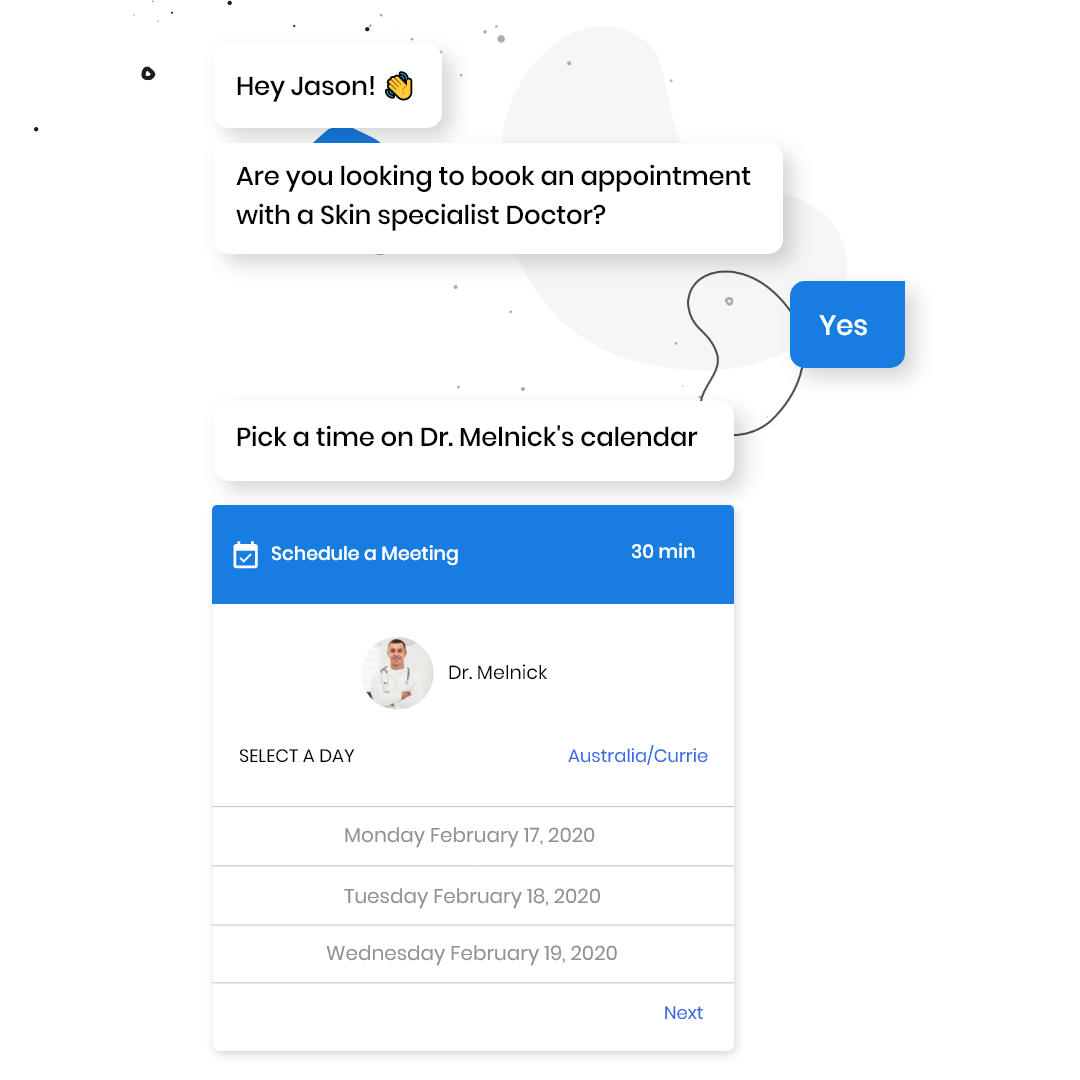 Best areas of interest for a Healthcare chatbot
Whatsapp
Deploy Whatsapp healthcare chatbot to engage users on WhatsApp to send invoices and remind them of their appointments.
Messenger
Talk to your facebook followers on messenger and convert them into leads or appointments.
Personalization
Talk to your users based on their previous data in the system and the present context.
FAQs
Let the chatbot answer basic FAQs on the chat rather than a LIVE agent or a ticketing system.
LIVE Chat
Integrate the queries from the users to your ticketing system using chatgen webhooks
Save bandwidth
Drastically save a lot of bandwidth on your receptionists and accounts team.
Get your healthcare chatbot today!
No credit card required
Analytics
Easy setup