12 Best Practices To Build a Lead Generation Website in 2021 – ChatGen.ai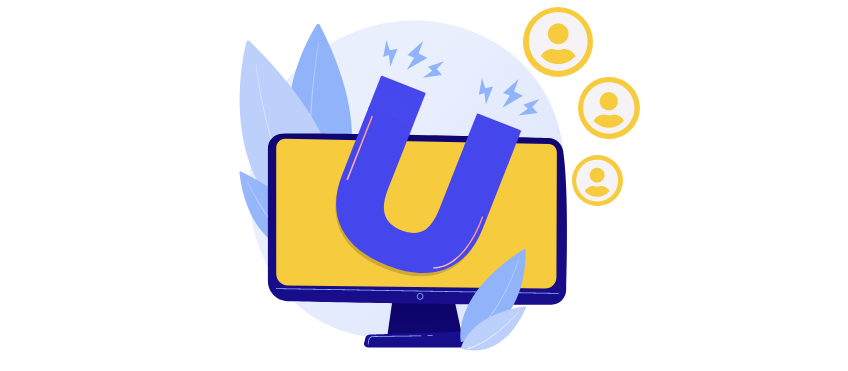 12 Best Practices To Build a Lead Generation Website in 2021 – ChatGen.ai
January 25, 2021
by Kesar Rana
What is lead generation website
A lead generation website is fairly different from the once that is purely designed to provide information to the users. The purpose of lead generation websites is to take the prospects one step further into the sales funnel. Lead generation sites encourage users to make online enquiries, sign up for newsletters simply make a purchase from your brand.
How to create a lead generation website
Before creating a lead generation website the first thing you have to do is to define your target audience. You should have an understanding of who you're selling, the pain points of your customer, what will encourage them to use your product.
After completing the first step, you have to set up the infrastructure and the navigation of your website that would be liked more by your customers. Try to speak directly to your buyers, talk about their pain points, tell them how you will solve their problems.
The third step is to work on the conversion points. You have to create at least one conversion point for every funnel stage. One conversion point for the top of the funnel: that'll convert them from visitors into leads, one for the middle of the funnel that'll indicate whether they are qualified leads and one for the bottom of the funnel that indicates whether they are ready to enter into the sales funnel. These conversion points help to make sure that once you start identifying the specific pages of your website you can leverage the conversion points according to the requirement. CTA's along with forms should be placed sideways on the website.
12 Best Practices To Build a Lead Generation Website in 2021
1) CTA strategy and organization
If you have a small site, you can use the CTA in multiple places in different ways. However, if you have a large site, you can create a single CTA and place it in multiple locations leveraging Google Tag Manager to track the individual button clicks on pages. In addition to minimizing the number of CTAs, you can use a clear and consistent naming convention that will make it easier to manage the CTAs. Using this way, you will be able to locate a particular CTA easily.
2) Strategic conversion points
The number of forms for your users to convert on is not important as much as how you're routing your site visitors is important.
When you are placing the CTA's on your page, think about where your visitors are in their discovery process. Ask them to take one step at a time, multiple steps can make them feel pressured and they will drop out from the process. Guiding them and educating them about your product is also a relevant next step.
3) Clear labels
The button text in your website should match exactly to the page the button takes users to. Describing what the button does in a simple way increases the conversion rate.
4) Visitor-centric navigation
In your top navigation bar you should always have a BOFU based CTA which should be placed in the top right corner of your navbar. Using a fixed navigation bar always reduces friction more so that the CTA remains accessible to the visitors even when they are scrolling through your site page. And in addition, your navigation bar should go well with the pages they lead to. If for some reason a page linked in the navigation bar is not what it seems to do then it will drive the traffic away.
5) Measure the performance of each lead generator.
Using tools like website grader you should test your every lead generator that contributed in building up your business. By measuring the performance you get to know how each page is doing and get feedback on what you should do to improve your content. You can also compare the not-so-well landing pages with the working well landing pages. Lastly, you can also try to run internal reports like evaluating landing page visits, CTA clicks, and thank you page shares to find out which offers are doing well and which are not.
6) Optimize each step of the lead generation process.
You should keep one mind in mind before creating your offer and linking it in your CTA to only add the links/blog posts or resources that are related to the offer's subject. You can start learning about your customer's conversion path as soon as they land on your website. The path starts from visiting your website and ends up in signing up for the offer.
Sometimes the visitor's path doesn't end up with the desired outcome. At that time, you have to optimize your conversion path. One way to optimize your conversion path is to do A/B testing and work based on the desired results.
7) The CTAs
To set apart CTA's from others use contrasting colors on your site. Keep the CTA short and simple.
8) The Thank-You Pages
It has been seen that the landing page gets all the love in the lead generation process. But you shouldn't forget the thank you page as they also play an important role in the buyer journey. The visitors are led towards thank you forms once they submit a form on the landing page. Apart from saying thank you, make sure to include a link for your new lead to download the offer on your thank you page. Additionally, you can also include your brand's social media's button, or a link to another offer.
9) The Kickback Email
When the user enters the required information to get access to the content then you have a chance to send them a kickback "˜Thank you' email. The kickback emails tend to double the engagement rates of standard marketing emails. You can use kickback emails to include super specific CTA and encourage sharing them on email and social media.
10) Start with a basic CTA on your homepage.
CTA in your homepage is one of the most important parts that grabs the users attention. While short and simple CTA's help them with what to do next, on the other hand long and complex CTA's turn them away. Your website homepage comes under the top of the marketing funnel and that's why you should offer a free trial, or ask them to subscribe for your newsletter.
11) Subscribe to Updates
Sometimes the users are not ready to buy your product when they first visit your website. Hence, to solve their doubts and hesitations you should ask them to subscribe to your newsletters that notifies them of industry trends and product updates. Follow up with your user personally and slowly turn them into marketing qualified leads.
12) Try Us for Free
Well, who doesn't love free products!? If the freebie is somehow related to promoting to your brand, it attracts lots of qualified leads. Free products help to generate demands and help you in creating a contact list of future buyers. You should use the "˜Try us for free' CTA button on your homepage, at the end of each product demo.