Top 7 power packed reason for the importance of customer service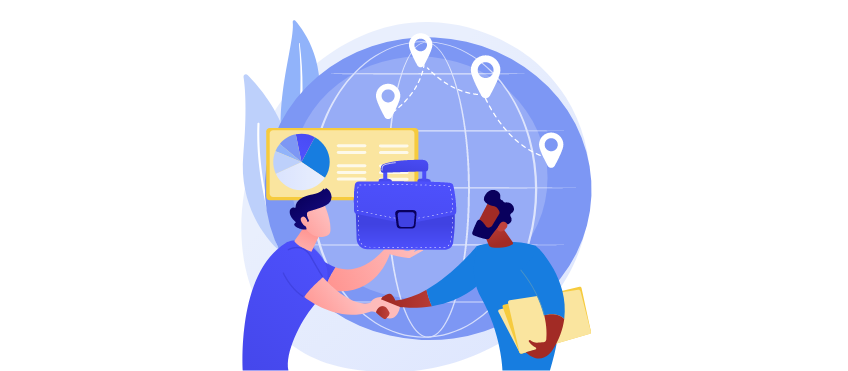 Top 7 power packed reason for the importance of customer service
February 15, 2021
by Kesar Rana
In today's time, the success of your brand lies in the hands of your customers. Whether your company will make or break depends on how you treat your customers. Customers wanted to be treated like they are very important to you and you always put them first. All of this can be done by providing lots of value to them and always going out of your way for them.
Providing genuine value and support to your customer guarantees your own success. Delivering value to your customers is considered a core step in building your business. It all starts by learning your customer's best interests at heart.
Big companies like Amazon, Apple, and Zappos all work on the foundation that their customers come above everything else. Yes, Amazon acquired Zappos but it was because of their mutual understanding of the same values and beliefs that they share.
If you are looking to expand your company, it's important to understand why customer service is so important. With customers having so many choices to choose from, you have to set yourself apart from the rest and make your brand stand out. For that you have to ask questions from yourself: What value can you provide to your customers? What makes you different from your competitors? Why should a customer choose you over your competitors? We have always heard horror stories about bad customer service but very few about good customer service. What's the reason behind that?
Because bad news spreads like fire as compared to gold news. Warren Buffett said, "It takes 20 years to build a reputation and five minutes to ruin it. If you think about that, you'll do things differently." This is so very true. Everyone knows this but not anyone follows this.
7 reason for good customer service
Happy customers build a better reputation.
Happy customers help in contributing a better reputation for your brand. Better reputation goes a long way in any business. Not only it attracts new customers but also investors, partnerships, and employees. If you are looking to improve your company's reputation you should start with amazing customer service.
In a report, 69% of customers would recommend the company to others after experiencing positive customer service.
Growing a company through referrals and word of mouth is one of the best ways to sustain a business. And it goes a long way. Recommendation from a friend miraculously works better for someone, who is overwhelmed with options.
Paid methods and social media campaigns work on their way but nothing can beat the word that has been spread by the word of mouth. This all can be done by making your customers happy through great customer service.
Churn decreases with more customer care.
Customers often cancel their subscription or switch to competitors when they experience bad customer service. This leads to an increase in churn which provides a fairly cut-and-dry measurement of satisfaction. This showcases how important customer service is: 89% of consumers begin doing business with a competitor following a poor customer experience.
The services can have their flaws, the products can have glitches. Your customers can all forget that if you provide them seamless customer service.
To avoid customer churning try to focus on providing excellent customer service to your customers.
Employee happiness correlates to customer happiness.
Along with customers, good employees are also in demand in any company. Especially at startups, employee happiness goes much beyond a paycheck.
Gallup found that highly engaged employees achieve a 10% increase in customer ratings.
To make your employees happy: create a mission-driven company where employees have a reason to return every day to brainstorm new ways to please the customers. Give your employees an opportunity to be a part of something larger than themselves. Tell them how each customer depends on them. This motivates and encourages them to work happily.
Brand awareness soars with positive customer experiences.
The companies get more attention when they emphasize creating awareness for their brand. Positive customer experience plays an important role in brand awareness, as they often lead to word of mouth advertising. 55% of customers become a customer of a company because of their reputation for great customer service.
To spread your brand far and wide, provide positive customer service to your existing customers and let them spread the word about your company to others. Analytics will help you to track awareness by measuring everything from online reviews to social media sentiment to recommendation potential.
When you'll create a brand awareness strategy around customer loyalty, you'll soon see an authentic and sustainable growth of your brand.
Valued customer service unites goals and processes.
Having a same-end goal in a company makes the entire workflow more streamlined. The ultimate emphasis should be put on your customers, then slowly move through each department to align them behind customer service.
To make collaboration last longer, set a longer goal to improve your customer experience-based metric, like NPS. Next, divide the responsibilities on every department to get things moving. This way you'll easily hit your KPIs with a more streamlined process and will get happy customers in return.
It elongates the life of any business.
Only four out of every 100 businesses last through 10 years. That's a huge 96% failure rate. The reason for this failure can be ignoring your customers. When you ignore your customers and you don't focus on going out for them, you are cutting short the potential for longevity in your business. If you want to last your business longer then you should focus on the foundation i.e., your customers. As nothing is possible without them.
Great customer service opens doors for new partnerships and other opportunities.
Giving all your attention to your customers and going above-beyond for them opens the door for new partnerships. This shows a lot about how you treat your customers and what value you provide. It's something not every company does but it most certainly opens up the door for new opportunities, collaborations and partnerships.