How should a SAAS organisation structure be with respect to the growth?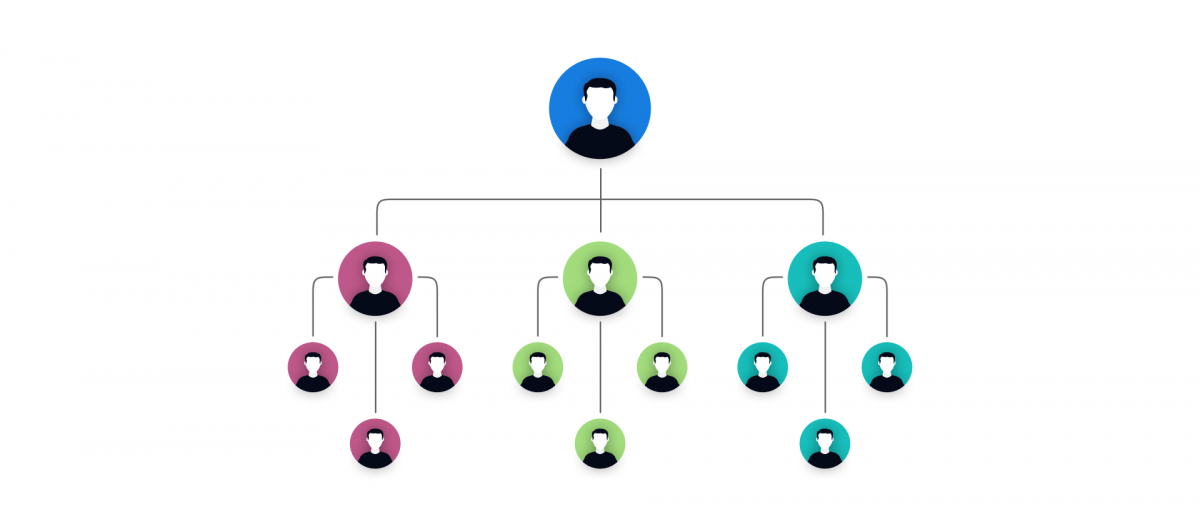 How should a SAAS organisation structure be with respect to the growth?
December 9, 2020
by Prasanth Sai
Organization chart:
The definition of an organization chart or "org chart" is a diagram that displays a reporting or relationship hierarchy. The most frequent application of an org chart is to show the structure of a business, government, or other organization. Org charts have a variety of uses and can be structured in many different ways. They might be used as a management tool, for planning purposes, or as a personnel directory.
The need to have an organization chart for your SAAS company:
As a team, we have pivoted various times and have worked with a lot of teams to grow https://www.chatgen.ai to around 40 employees today. The one thing that we always have during the journey is growth or to scale quick and major pivot indicators are growth KPIs. At a certain stage, it was evident that if you build the people, they will build the business
This requires having a strategy and designing the org structure to motivate or promote people to leadership roles without hurting anybody's feelings. And also, the accountability of the positions will be evident with any confusion. We have talked to various co-founders of SAAS companies and interviewed more than 30 General Managers / VPs to understand the Org structures of various companies. Below are the details of our findings.
Core functions
If you think of business, think of it as an assembly line where you have feedback, developing, analyzing, etc at one end and you have revenue, cash flows, etc on the other end. Along that journey, you have 6 core functions needed along the line and over time need leadership roles.
Product

Tech

Marketing

Sales

Customer support/ Success

Ops (HR, Daily internal operations and Finance)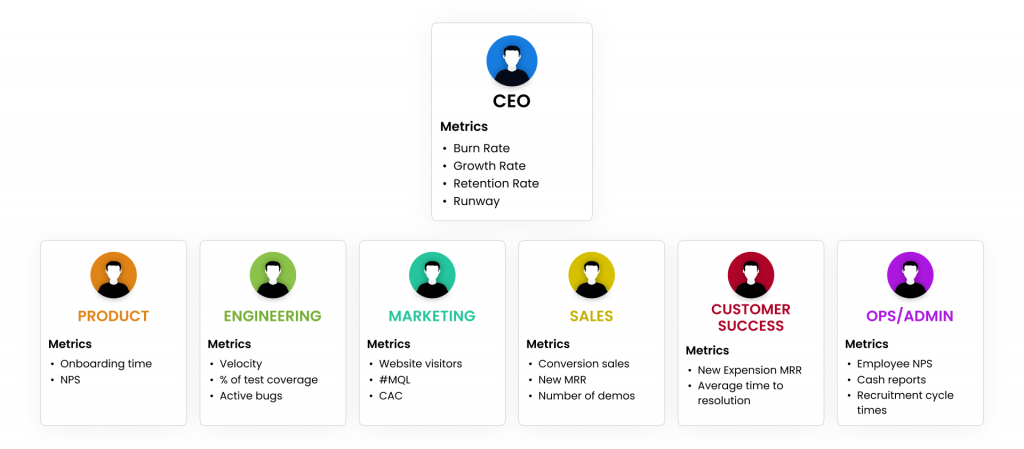 Levels of Management
At scale you will more or less these levels, you may not see them at the start but as you scale up you will end up introducing levels till these 5 levels.
Level 1: C level executives
These are the people who manage the business, typically founders and board members.
Level 2: VP level
These are vice presidents who report to C level execs. VPs can typically manage teams of 25+ members.
Level 3: Director level
Directors have already gained leadership skills in a designated professional area before and report to VPs. S/he is responsible for teams of up to 10 team members, including team leads.
Level 4: Team leads
Team leads have the potential to manage a team size of 3-5 people. In general, Team members with great potential are often promoted to team leads.
Level 5: Team members
Team members are employees with no leadership responsibilities. They are typically experts in what they do.
Organization chart at initial startup phase (just started):
This is the phase where we try to validate the idea using MVP (Minimum Viable model) as quickly as possible with around 5 to 10 employees. Typically the team works to validate the hypothesis/need and observe the traction. The org chart will look like below.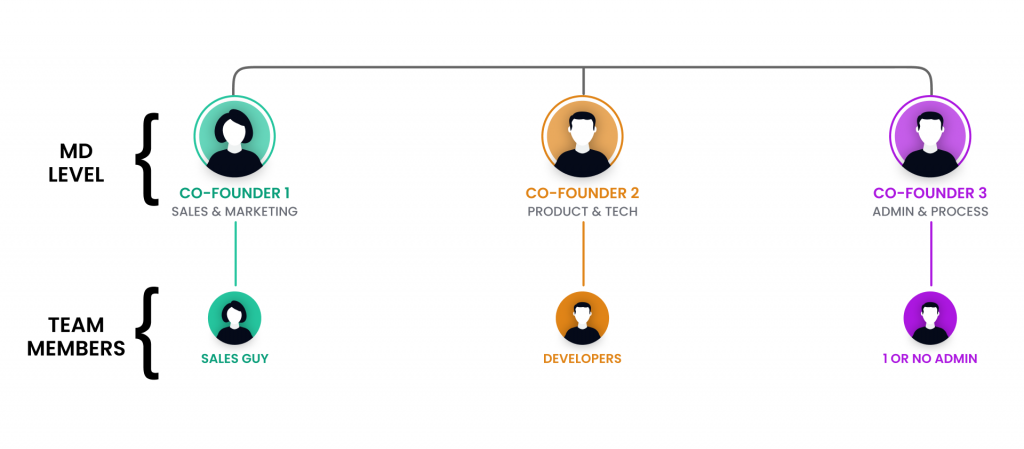 Typically admin co-founder might have huge work at the start and then might get little free and can act as team members to help other co-founders to push. This is applicable for any co-founder at this stage but responsibilities should be clearly taken and defined to one as per the function and constantly work towards validating various hypothesis.
Organization chart at less than 50 employees phase
This stage generally starts after your seed round of investment and you start recruiting people to run your first growth engine and also, to find your PMF (Product Market Fit). You stack people in this hierarchy as per the needs of growth. As you near 50 employees in this hierarchy, you will generally observe an exponential increase of work for C-level execs and as in when required you recruit a general manager who handles daily cadence and general tasks from C-level execs to free their bandwidth.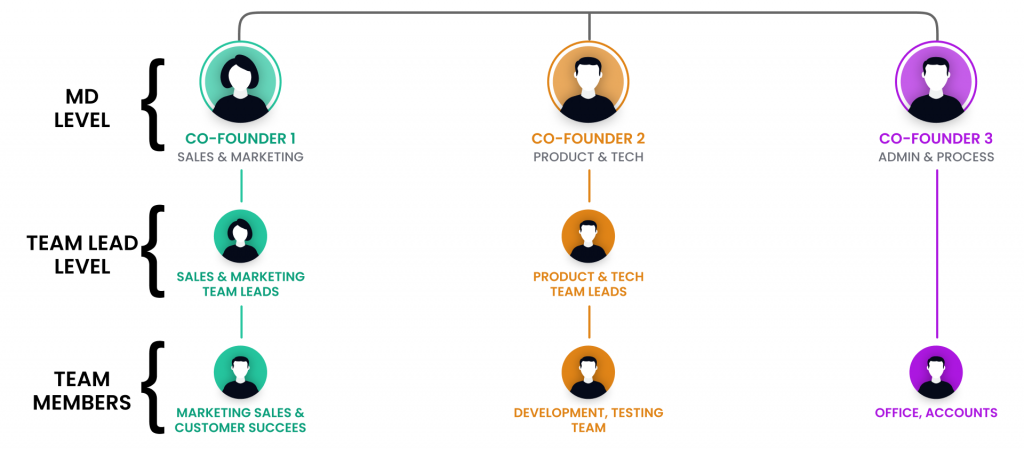 Organization chart at greater than 50 and less than 120 employees
At this stage, you have proven your PMF and you are ready to scale up. You will need more people to recruit to reach the growing numbers and to maintain the system without any stress on the business functions. You will see the need to appoint dedicated leaders in the org to scale it up further. You will still not see the need for directors but definitely VPs should step in. Here is what the hierarchy looks like: