What is Frictionless Customer Experience | ChatGen.ai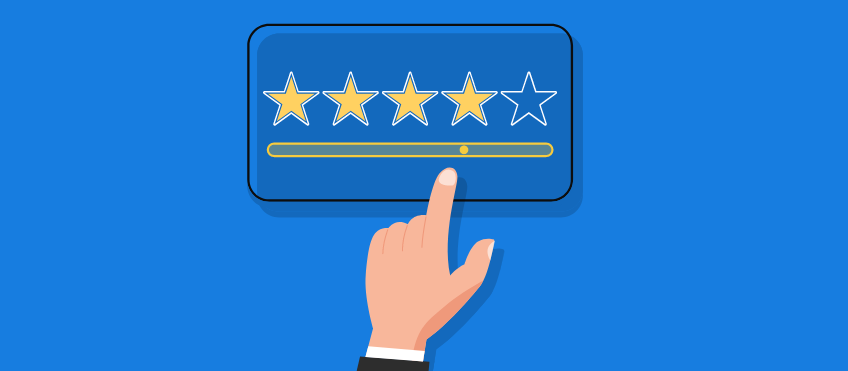 What is Frictionless Customer Experience | ChatGen.ai
January 8, 2021
by Kesar Rana
What Is a Frictionless Customer Experience?
The Big companies have taken the customer experience to the next level that the customers expect more-or-less the same treatment from the small companies. The customers no longer want old, boring treatment. They demand more attention from you that might not reflect the services that you provide to them. The treatment bigger companies provide to their customers is an example of a smooth, customer experience that has less friction.
To reduce friction, companies should adopt new technologies that can help to reduce the friction of the customer experience and make life easier for both customers and employees. Companies have to constantly update themselves, and make themselves smarter so they can walk step by step with their customers. Along with customers, your employees should get the same experience. They should not have to open 15 tabs to get the work done when in place of that 15, 1 could work. As Trefler commented, "All of this has to be connected "" one place has everything; the end-to-end experience for both customers and employees."
Frictionless customer experience should answer the following questions to your customers:
What's your customer experience, when they use your product?

Do they have to wait an unreasonable amount of time to make the decision?

Do they have to repeat themselves regularly?

Do they have a self-service solution where they can take control?
Let's understand what customer friction is?
Customer friction is any barrier that stops the customer from completing the customer journey. They can be small obstacles like waiting for a longer period, shipping costs, or escalated service inquiries. It's not only limited to the service sector. Customer friction can be found in the marketing and sales department as well. Like, your customer faces any download issue while downloading any eBook. This will make them frustrated and they will turn to your competition.
That's the job of the frictionless customer experience. To remove all the obstacles that your customer faces during the customer experience. The process is to identify the roadblocks and remove them and make the customer journey as smooth as possible.
Why Is It Important for Business?
Less friction means a better customer experience. Customer experience is very important in the digital age.
The annual digital trends report

by Econsultancy and Adobe stated that

20% of B2B companies said the single most exciting opportunity for 2020 is customer experience.

To get a better customer experience, consumers are willing to pay more. 46% percent of consumers said they would pay more for a friendly and welcoming experience, and 55% said they'd pay more for fast and efficient service.

Approximately 52% of consumers have made impulse purchases after receiving a personalized experience.
One way is to reduce friction in the customer journey is by:
providing high-quality personalized content to your customers,

providing them every information that they need so that they don't have to look elsewhere,

reducing the need for products that aren't a match for your customers.
According to Temkin Group, companies that earn $1 billion annually can expect to earn an additional $700 million within three years of investing in customer experience. Even if you're not a $1 billion company, you can still expect to see a marked increase in your earnings by investing more heavily into the customer experience.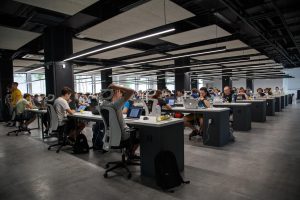 Credit: Photo by Alex Kotliarskyi on Unsplash
Steps To Create a Frictionless Customer Experience
1. Identify Customer Touch Points
Customer touchpoints refer to the brand points where your company contacts the buyers throughout the signup and purchasing process.
The contact form on your website.
Newsletter subscription button or bar.
Free product demo.
Client testimonials.
Live Chat.
Customer service agents and call centers.
The Comments section on your website or social media post.
Your social media profiles.
Blog posts on your website, LinkedIn, or elsewhere.
Surveys.
Contact page.
Marketing emails.
All of these can be identified as a touchpoint. Customer touchpoints are the first step in creating a frictionless customer experience. With every touchpoint, the goal is to engage with customers, nurture them, and convert them into buying your product or service.

Another important thing is to provide a consistently good experience throughout channels. You have to always remind them they are on a customer journey with your brand. According to Marketing Week, consumers typically used two touch points when buying an item 15 years ago, with only 7% using more than four. Today consumers are using almost six touchpoints, and nearly 50% of people regularly use more than four.
2. Pay Attention To The Details
The next step, after identifying your customer touchpoints, is to start analyzing the details of every touchpoint and look where the problem lies. You have to look at things like:
How many steps there are in the buying process.
How long a customer has to wait for a response (in the case of chatbots, live chat, and customer service agents.)
Whether your brand remains consistent across all touchpoints.
How easy is it to get to that touchpoint? For example, is your Contact Us page prominently displayed on your website so it's easy to find? Once on the page, do customers have all the information they need on that page, or do they have to click multiple links to get to specific contact details?
If your marketing emails have a Call-To-Action, is it easy for customers to take action?
Do you include a Signature on your emails so your customers know who the message is from and who they should contact if they have any comments or complaints about the content of the emails?
These are some of the examples which you can check out to identify the problems in the touchpoints. There might be many frictions on different touch points but the thing is to figure out and pay attention to them.
3. Analyze and Plan
You have to closely analyze each problem that you figured out in the touchpoints. The thing is to create a solid plan and work on it. The goal is to reduce friction and make the customer journey as smooth as possible. While creating the plan, try to put yourself in the shoes of your customer and think accordingly. Evaluate how effective your solution is and whether your customer will find it useful or not. One thing you can do is to create more channels of communication. Creating more channels of communication will accommodate all the customers of different preferences.
For customer service, a good way to reduce friction and frustration is to offer more communication channels. Only having Live Chat may not be suitable for people who struggle with technology, or people who prefer to talk on the phone. Likewise, only offering call channels will likely further frustrate customers who prefer not to talk on the phone. If you don't provide effective communication channels, then you risk further frustrating your customers before they even come into contact with your agents. You should strive to offer as many communication channels as possible to accommodate all customer communication preferences. Reducing redundancy across channels should be your top priority. Rating your customer touchpoints out of 10 will help you to reduce friction in this case.
All these things will help you to create a plan that will focus on the important things first.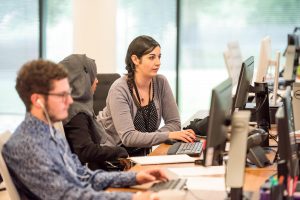 Credit: Photo by Arlington Research on Unsplash
4. Execute
Now, it's time to execute. Another important part. While executing your plan, you have to focus on implementing the things that should be taken care of first. You can also invest in new technology that will help you in reducing friction across customer touchpoints.
5. Continually Review
Review your customer touchpoints regularly. Make it a habit of reviewing the touchpoints every six months, every year, or every 18 months. Reviewing the touchpoints will help you to reduce the friction and make the customer journey friction-free.