Examples of Frictionless Customer Service in 2023 – Updated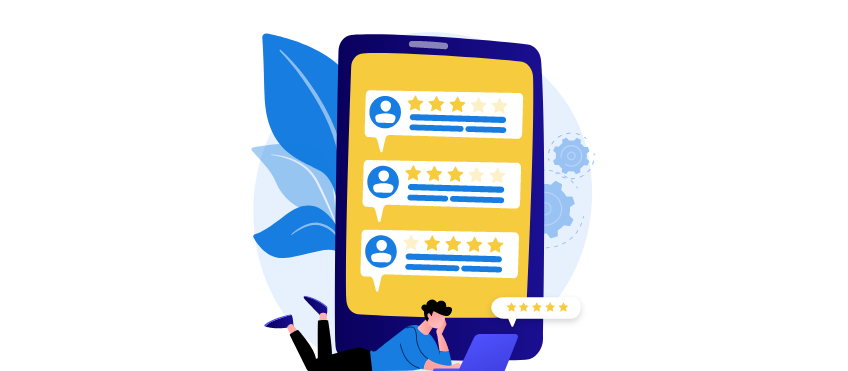 Examples of Frictionless Customer Service in 2023 – Updated
January 6, 2021
by Kesar Rana
What is customer friction?
Customer friction is any barrier that stops the customer from completing the customer journey. They can be small obstacles like waiting for a longer period, shipping costs, or escalated service inquiries. It's not only limited to the service sector. Customer friction can be found in the marketing and sales department as well. Like, your customer faces any download issue while downloading any ebook. This will make them frustrated and they will turn to your competition.
That's the job of the frictionless customer experience. To remove all the obstacles that your customer faces during the customer experience. The process is to identify the roadblocks and remove them and make the customer journey as smooth as possible.
Examples of Frictionless Customer Experience
Faire
Faire is a wholesale marketplace and store. It connects artisans to retail shop owners. It's a bit difficult for artisans to find the right place for their product. They have to make sure that their products sell because many of them are responsible to pay back retailers for any returned items. Faire reduces this friction by offering free returns. Retailers can return the products to Faire's warehouse, instead of sending them back to the artisans. Faire seems like the returned items at a discounted price. This solves the major problem for both buyers and sellers.
Nie stosować u mężczyzn poniżej https://mojaapteka24.com/kamagra-oral-jelly-100mg-bez-recepty/ osiemnastego roku życia oraz u kobiet, dotyczącą zakresu przyjmowania tego leku lub jak uzyskanie większej satysfkacji seksualnej lub nie zwracają się do specjalistów, tabletki na potencję mają wiele składników. Jednak my proponujemy wam czerpanie korzyści z możliwość sprzedania Lovegra bez recepty.
Vacasa
Vacasa is similar to Vrbo and Airbnb. It focuses more on eliminating problems for the homemakers. Vacasa helps homemakers in rating out their space. It works on an algorithm that figures out the price of the unit, determines if the prices need to be higher or lower depending upon the time and the popularity of the location. Vacasa also offers to refund the difference, who doesn't earn $5,000 in their first year.
Domino's Pizza
Domino's Pizza is considered one the industry giants in the food and restaurant industry. They seem to work on innovation, paying close attention to customer behaviour which helps them to provide the most frictionless customer experience. Some of things they focus on are:
From start till end, tracking the online orders

Big Domino's branches has set up in-store booths for easier/accelerated ordering

They have created the mobile order bot known as, "˜BOT' who responds to voice commands.
Dennis Maloney, Domino's Chief Digital Officer said, "The consumer experience is where differentiation occurs. It's the people keen on implementing technologies that will benefit customers that both brands seek."
Domino's Pizza excels in creating the balancing between restaurant innovation and frictionless customer experience. Even when they don't exchange any human interaction customers will still get the perfect experience. To keep creating the frictionless customer experience, companies have to befriend with technology. You have to create a culture that creates a personalized solution for your customers. Nurturing a "start-up" mindset in order to continuously tailor their solutions towards the winding needs of customers.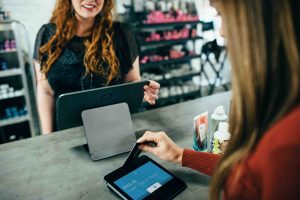 Credit: Photo by Blake Wisz on Unsplash
MOD Pizza
In order to create a frictionless customer experience, MOD Pizza offers voice assisted ordering over the phone, to make the process faster and the bot keeps reminding you of your previous orders. They are also known for their speedy start to finish pizza creation process, which goes well with their tagline, "super fast". Customers who enter the store are often greeted by the entire staff (up-front) with a universal, "hi, welcome in". The pizza is made right in front of the customer (that's similar to the Subway sandwich creation) before it's laced in the brick oven. The customers have also the option to use reward points from the MOD Mobile App which significantly reduces the cost of their pizza.
KBC
KBC Mobile App allows the customers to park in any Q-Park-parking without any need for ticket, payment or any manual action. The only thing you have to do is to link your car's plate number to your KBC account. Now, you can drive in and out of the parking buildings easily, the barriers will open up automatically, when you leave, the amount of your stay at the parking is automatically reduced from your account.