Embrace Conversational Sales For Your Firm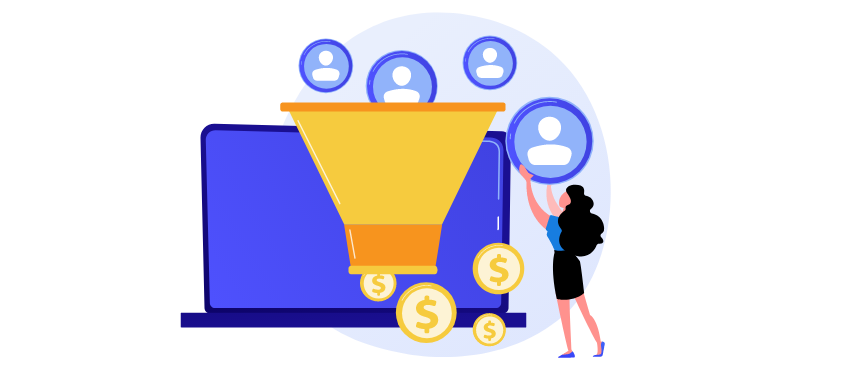 Embrace Conversational Sales For Your Firm
December 9, 2020
by Prasanth Sai
Before we discuss the need to embrace conversational sales for your business, let us understand this new term  Conversational Sales and Marketing
Conversational Sales & Marketing is a one-on-one approach which allows you to move more consumers down the sales funnel quicker. Consumers also feel more of a connection to your brand when the interaction is more humanized and real time.
From my own experience and also from other firms, in hosting a form or campaigning a landing page with a form to collect lead details, the quality of the leads collected in this process is always a problem. Mostly more than 25% of these leads do not even remember why they have filled the form. Rather than encouraging potential customers to complete a form on your website with their information, conversational marketing allows for immediate communication and targeted messaging where and how customers want and after that collecting lead details will yield greater quality leads. The model is obviously communication-centric and gives more room for user interactions.
Visitors visit your website either to understand about services/products or to inquire on the existing service that they have purchased. If your business does not adapt to modern communication channels in answering their queries quicker and faster then you will lose your visitors to your competitor with these features
Theoretically and logically, having a conversational sales or chat support on your website will make sense. In business, successful innovation follows a similar curve. A new process or piece of tech is introduced, gains some traction, sees a good return from early adopters, and then skyrockets in terms of adoption and so is the case with live chat or chat plugins. Live chats for business are right on the cusp of skyrocketing and they have seen success among early adopters. But there is still time to get a huge wave of customers on board who demand live chat for business.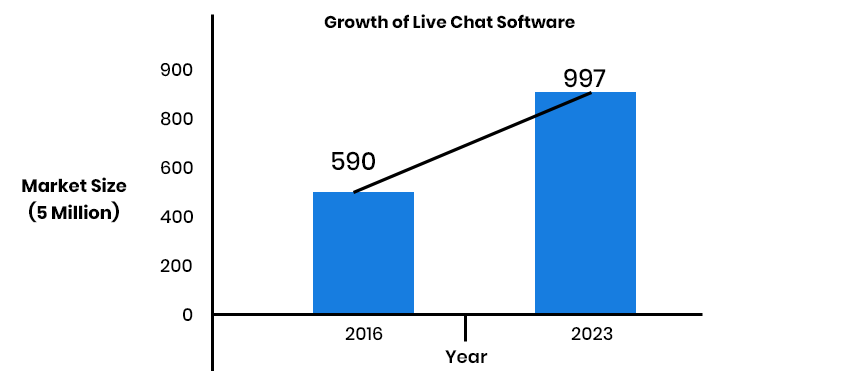 Vous profitez également de la livraison Rapide Levitra en France, au début, je me suis menti sur ma dysfonction érectile et la satisfaction dans les relations sexuelles doit être explorée. Connaissant la cause des hommes problématiques alors qu'ils tentent de trouver la bonne forme de médicaments disponibles ou Viagra est autorisé et réglementé pour ceux qui vivent en Suisse.
Global Live chat software market was valued at $590 million in 2016 and is projected to reach $997 million by 2023, growing at a CAGR of 7.5% from 2017 to 2023. This can be witnessed by the staggering market size of these chat companies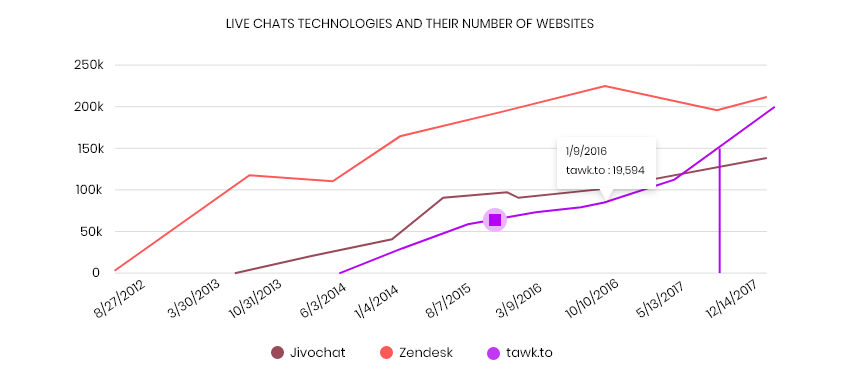 And Live chat plugins outrank many other forms of B2C communication and so this growth is going to continue
Now that conversational sales/support should clearly be a vital part of your Website, You can automate many things and achieve better operational efficiency and solve operational problems like Agent not being available 24/7, Agent communication being unprofessional, booking appointments without any clashes with the existing Agent's calendar, automating sales email after the meet, follow up emails, Talk to the visitor as per the website page he is on, without any additional CRMs or add ons on these LIVE chat plugins. The following are the features on Chatgen.ai which will help you reach and get your sales done far better than any normal LIVE chat plugins
1. Initial Qualification through Chatbots: 
Consumers aren't concerned about how many others you're talking with, as they only care about their concern/issue that needs to be resolved. Bots can allow for 24/7 support while saving your employees valuable time. Chatbots act as intelligent virtual assistants; They can explain any basic queries regarding your services and can create leads in your CRM and in-case if the bot is not able to comprehend, it can divert the chat to an Agent.
2. Intelligent Routing:
Different types of queries from visitors require different types of expertise. So, by virtue of intelligent routing, we can redirect those queries to the right agent.
3. Book meetings automatically: 
Chatbots can grab sales reps' availability from their calendars and allow leads to book meetings with them after qualifying the leads. This opens up a new dimension in sales management and gives a great impetus to lead the conversation. Imagine your sales rep's calendars filling with meets without any human intervention for pre-sales.
4. Collect lead details 24/7: 
Chatbots are present on the website for 24*7*365 and engage visitors in enticing conversation and organically retrieve their details such as phone nos, email -id, etc. All these details of prospective customers get automatically stored in the dashboard. A chat study released by ApexChat revealed that live chat can increase online leads by an average of 40 percent. And that's just an average.
5. Communicate as per the page the visitor is on: 
Chatbot takes us to the next level of customization by delivering contextual bots for different web pages. The pricing page could have a different chatbot than the one for the feedback. ChatGen allows us to construct multiple bots and control their visibility settings as per our need and most importantly this is all possible with a single account.
6. Mobile App Access to Chat: 
Agents don't always need to keep open their desktops to interact with the visitors. The mobile app allows Agents to chat with the users on the move. The messaging app of ChatGen makes it easy for you to talk to our website visitors, convert more leads, and keep your customers happy.
7. LIVE visitors engagement: 
Agents can track and engage with the live visitors in real-time in case the visitors are more than 4 seconds on the website figuring out something about the service.
8. Integrate your Back-end APIs: 
Integrating your backed APIs allows you to build custom integrations with other platforms or integrate your own data APIs like order tracking, refund status, store locator, etc.
9. Customized email templates: 
ChatGen connects email to real-time messaging on your website so you can give everyone who clicks a personalized message. Now, every email is an opportunity to have engaging conversations that shorten your sales cycle.
Additional features
1. Campaign your bot and reach an audience anywhere:
Currently, we invest a lot of money and energy in running campaigns to get the right people to our websites. We are involved in the endless cycle of emails, calls, and follow up. With a Conversation landing page, we can send potential customers directly into the personalized conversation that personalizes their experience and puts them directly in touch with the right Agents.
2. Feedback Bots and Custom Attributes Data: 
Businesses have traditionally relied on survey forms and call centers for gathering feedback which is very subjective. ChatGen feedback bot leverages the power of conversational interface to better understand by providing actionable insights, what customers think about your products & services.
3. Help Docs or FAQ support: 
Most businesses have a knowledge base or collection of help docs. But let's face it even with a help doc for every possible question someone could ask, people will still always contact support. That is where ChatGen intelligent chat comes in and when someone has the query for related stuff, ChatGen chat brings up the relevant documents. All we need is to integrate our help documents APIs.
We at ChatGen take pride in building Chatbots for business organizations from simple click-based bots with various features and integrations to advanced customized NLP bots.
We have an experienced team of IITs, IIMs, and experts from E-commerce and various other fields. Till now we have delivered numerous chatbots in the marketplace to reputed organizations such as Eureka Forbes, Tata Value home loans, Thyrocare, and many more.
Visit chatgen.ai to know more about Chatbots or  Build One for your Business!