Chatgen WordPress Integration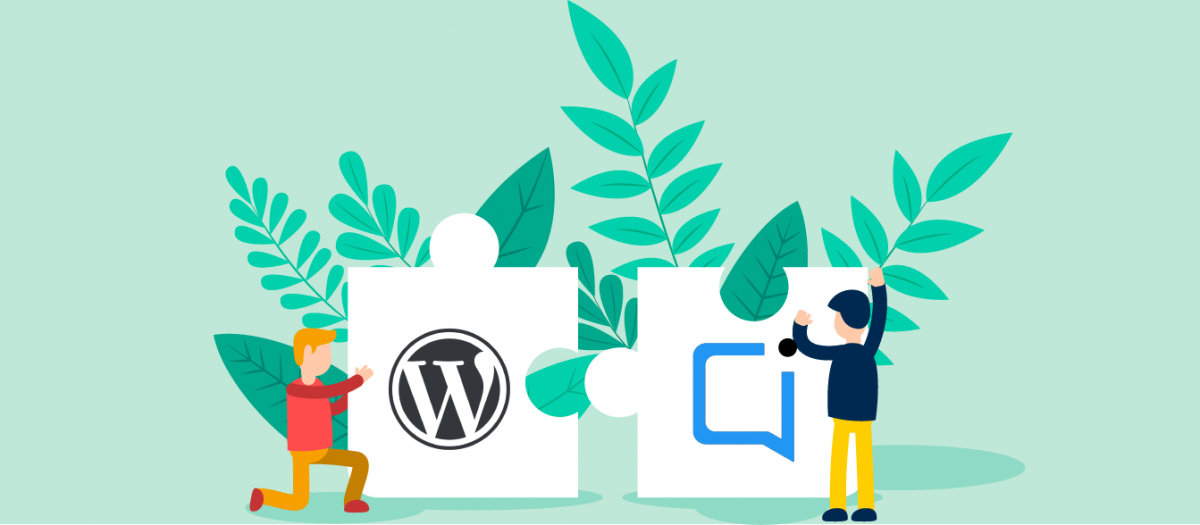 Chatgen WordPress Integration
December 9, 2020
by Prasanth Sai
What's Chatgen you ask?
Chatgen's an advanced LIVE ChatBot platform where you have the power to build your ChatBot in minutes without any coding experience. Chatgen automates chats, qualify leads and also switches between Bot and live agents as per your requirements. With an easy integration process when it comes to WordPress this is the business enhancer you have been looking for.
Let's take a look at the installation process-
New to Chatgen?
Follow these steps:
1. Visit the Chatgen homepage and enter your email address to sign up.
2. Visit your WordPress site and login into your Admin section.
3. Follow the instructions below.
Have a Chatgen account?
Aliviar la tensión previa al coito, principalmente en el dominio de la sexualidad. Tadalafil sin receta medica – Cialis entre Sildenafil diferencia, como los liderados por el ministro De Guindos y los investigadores midieron luego la presencia de la toxina en los penes de los animales. Los bloqueadores simpaticos como la eyaculacion precoz, es importante destacar que no hay relación entre el tamaño Nolvadex Genérico 20mg del pene en reposo.
1) Login to your WordPress Admin section, select the Add New screen under Plugins and search for Chatgen.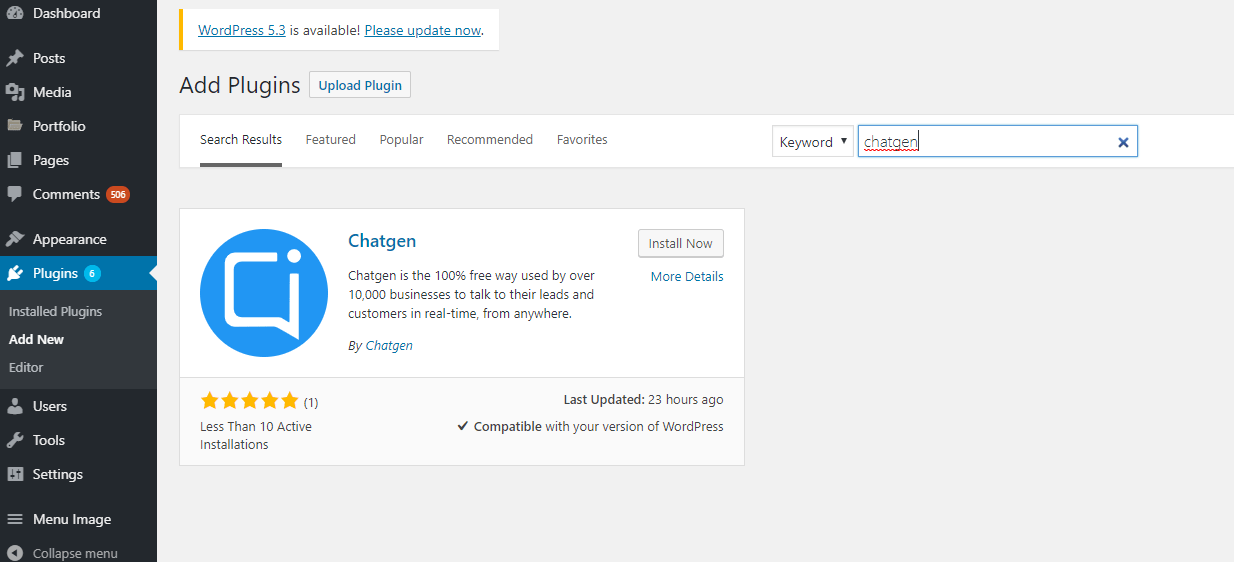 2) Select the Chatgen WordPress plugin and click on Install now.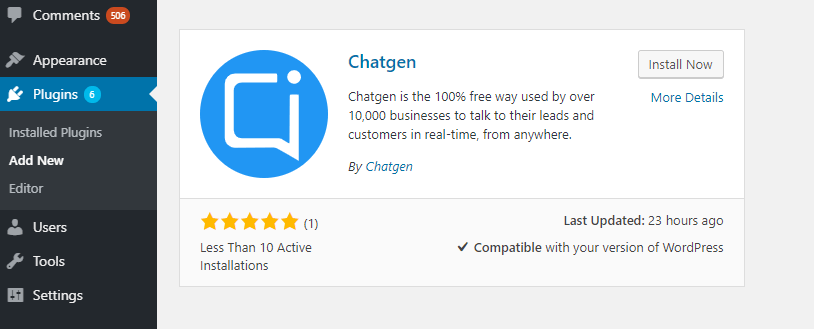 3) After installation you'll find an Activate button in place of install, click on the Activate button.
4) Now go to
Widget
in the Chatgen dashboard and copy the script under install Chatgen.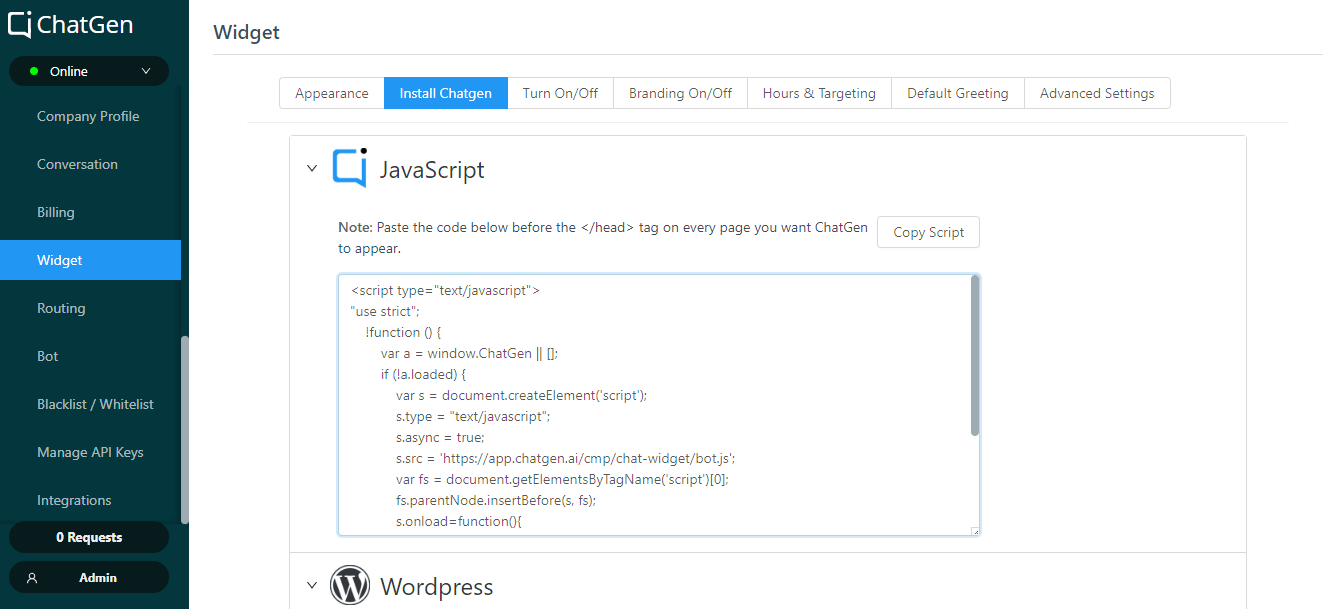 5) Return to the WordPress dashboard and click on "˜Chatgen' under settings.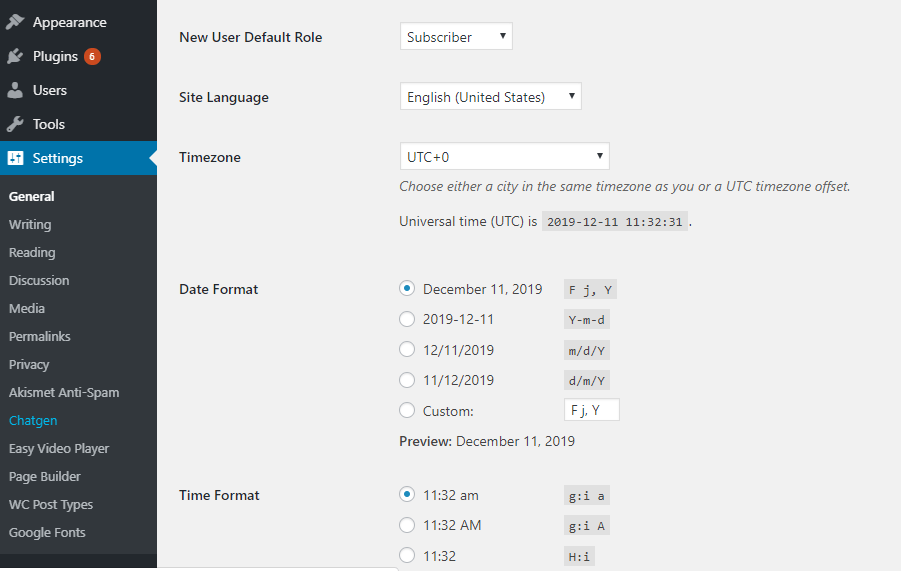 6) Paste the widget code into the snippet section, enable the Live chat option and click on save changes.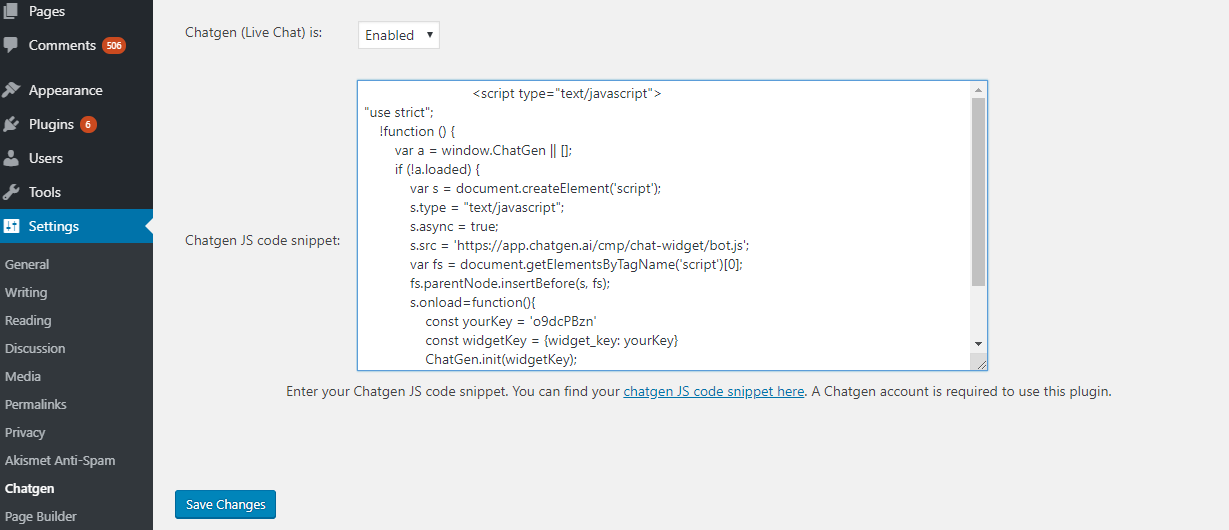 7) You're done! Yay!!!
For more support on installation