A Guide To Omnichannel Distribution In 2021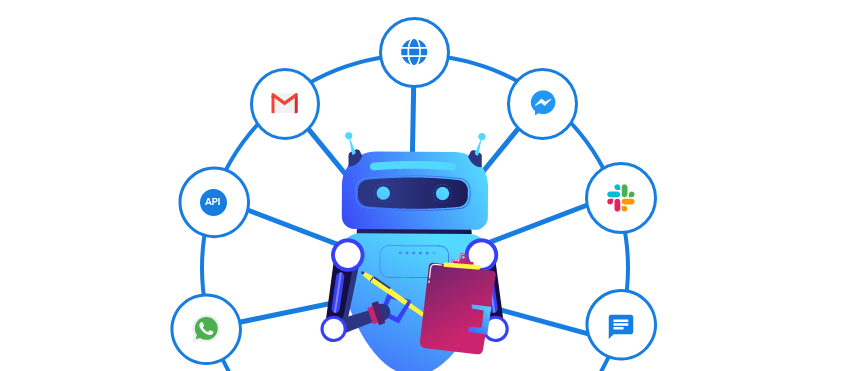 A Guide To Omnichannel Distribution In 2021
January 6, 2021
by Thejas Sridhar
The pandemic has catalyzed the e-commerce market and pressured the industry to deliver convenience at a never before pace. There is no dearth for the volume of orders handled by e-commerce giants but even smaller players now face an increased demand. While that may be good for the e-commerce organizations, the pressure to deliver might topple their business if their products do not reach customers quickly and in shape. Omni-channel distribution has become a necessity to deliver value to customers. The effective distribution strategy is scalable, effective and most-importantly is customer-centric. In this blog, we delve into omnichannel distribution, the supply chain method's significance in 2021 and also how you can start with implementing or fine-tuning your distribution strategy in 2021[a].
What Is Omnichannel? What Does Omnichannel Mean?
In supply-chain management, omnichannel refers to more than one channel for forward and backward systems. Not to be confused with multichannel. The key difference between multichannel and omnichannel[b] is the integration between channels present in omnichannel distribution. The key contrast omnichannel distribution has is the integration it offers between various channels. Now that we are clear on "omnichannel" as a term, let us move on to omnichannel distribution.
What Is Omnichannel Distribution?
Omnichannel distribution is a seamless integration offered between retail, wholesale and the ecommerce wings of businesses. The borders between the verticals are virtually wiped off as the customer can enjoy continuity of their purchases at any of the verticals unhindered.  The omnichannel distribution also offers an amalgamation across both forward and backward distribution systems. Here's what each of the systems mean.
Forward Distribution System:
The system where product moves from vendor towards customer. It includes warehouses, retailers, quality check stations and all touch-points that move the product closer to the customer at every level.
Ex: Delivery of clothes ordered online.
Backward Distribution System:
The system where product moves from customer towards vendor. It includes pickup of product, quality check of product, error-correction in distribution channel if any and more. Ex: Return or replacement of faulty or defective products.
Omnichannel distribution effectively minimises the number of variables required for forward and backward movement of products between vendors and customers making it quick, accurate and cost-effective. However, the method also has its trenches. More on that later in this blog.
A good example of an organization with a robust omnichannel distribution network is the delivery system of e-commerce giant, Amazon.
What Does Omnichannel Distribution Cover ?
The types of omnichannel distribution can be summarized into 6 broad types:
Order online, pick-up from physical store.
Order online, delivery to customer location.
In-store purchase, product delivery to desired customer location (either their home address or anyone else's address incase of a gift)
Order online, return online (incase of defects or wrong order)
Order online, return at a physical store or online.
Drop-ship method, where product is delivered to customer location directly from a warehouse or a storage center, that is, without involving a retailer.
An effective omnichannel distribution strategy is achieved when the omnichannel supply-chain framework accounts for the use-cases of all 6 logistical types extensively once implemented.
How Omnichannel Distribution Helps Your Business?
A good omnichannel distribution network once implemented, virtually obliterates the distance between vendor and customer. The accessibility of products to customers plays a vital role in the decision making of customers. They seldom choose a product that has very high shipping costs or takes a long time to reach them. Apart from that, they also need to be sure that in case something goofs up they will receive a quick resolution and will not have to wait an eternity for a refund or replacement. Omnichannel distribution holds key to all customer requirements, thanks to its smooth unification of customer journeys across channels.
Businesses that do not invest in building an omnichannel distribution strategy put themselves into the monumental risk of shrinking their prospective customer pool. 2020 has already given global consumer spending a blow. Whether spending patterns will return to normal in 2021 is still speculative. In such uncertain times, making it harder for consumers to access your products is unquestionably a blunder. Omnichannel distribution is a proven way to deliver balance covering cost, accessibility, accuracy, and time. Irrespective of which vertical your business falls under (online, retail or wholesale), having an effective omnichannel distribution system is essential for continued business success in 2021 and beyond.  However, omnichannel distribution has its snags too. Making a cautious effort to mitigate the impact of the downsides will help your business capitalize on the distribution channel much more effectively. Let's take a look at the pros and cons of omnichannel distribution systems.
Pros And Cons Of Omnichannel Distribution
Pros

Cons

Truly customer centric approach:

Buying a product from an organization that has a sturdy omnichannel distribution system is a delight to the customer. They rarely have to worry about their order and also have the luxury of returns and replacement at amazing speeds.

High implementation cost:

While the customer hugely benefits from the channel, implementing a robust distribution channel and integrating them across all verticals is at best a tough job and at worst a logistical night-mare. The provision to add new channels to the existing framework has also become a must but actually adding a new channel explodes the complexity monumentally.

Increases profits in the long run:

Omnichannel distribution helps customers buy more from the business thereby increasing revenue. The system also allows for business owners to get a bird's eye view of what's working and what's not. These insights can later be used to optimize the business strategies and minimize operational costs.

Inconsistency of inventory:

The seamless integration of verticals in omnichannel distribution gives rise to the complex problem of inventory management. For example: Factoring in "Cart abandonment[c]" becomes a menace while calculating available inventory across channels giving rise to delivering false hope or inconsistent information to the customers.

Growing pool of customers:

The effectiveness and the expansion of distribution channels enable businesses to expand their regions consequently expanding their pool of prospective customers.

Laborious error-correction:

In case customers run into an issue, their customer experience is effectively tampered across all verticals. Since the verticals are closely integrated, issues arising in one vertical will most likely affect more than one touch-point. Although issues are quite rare, resolving the ones that pop-up are tiresome, error-prone and time-consuming.
Omnichannel Distribution In 2021
It is clear the omnichannel distribution is the way forward in 2021. If you're looking to implement an omnichannel distribution channel or optimize your existing distribution channels, you can contact our supply-chain experts[d]. They would be happy to answer your questions and help you tweak your distribution channels according to industry standards. If you're confused between multichannel and omnichannel, you can read our blog[e] explaining the differences and much more.
[a]CTA link to product feature page or another blog here.