25 Best Tools for Product Marketing in 2021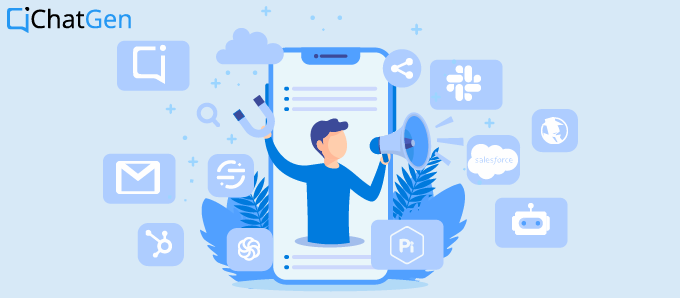 25 Best Tools for Product Marketing in 2021
December 9, 2020
by Priyanka Bhaskar
 Any type of marketing involves a lot of tools. Especially in today's date where everything is online, it has become mandatory to keep a check on the best tools that can perform multiple tasks. In this blog, we have tried to review some of the best tools that can help you in product and growth marketing.
The difference between product marketing and growth marketing or growth hacking is that product marketing follows promoting and selling the product simultaneously, whereas growth marketing is a complete new area that focuses mainly on promoting brand/product awareness. 
Following are the most commonly used strategies by businesses to promote growth in marketing:
Market penetration

Market development or expansion

Product expansion

Growth through diversification

Acquisition of other companies

                                                               
Relation between Product and Growth Marketing:
Both product and growth marketing form connections between R&D (Research and Development) and commercial teams in companies, which enable both to drive greater value to the market and make provision for more revenue generation. However, one thing that separates the two is that while Product Marketing focuses primarily on pre-sales value creation, Growth Marketing does the same post-sales. The following are the best tools used for various activities in Product Marketing:
Email Marketing:
It is the process of sending out a commercial message using email, generally to a group of people. This message might include advertisements, solicit sales or donations, or even business requests sent out to any present or potential customer. The following email marketing tools are the best known in the industry-
Mailchimp: 
This tool can be used to send out automated emails based on conversions or clicks. Click here to go to Mailchimp's official site.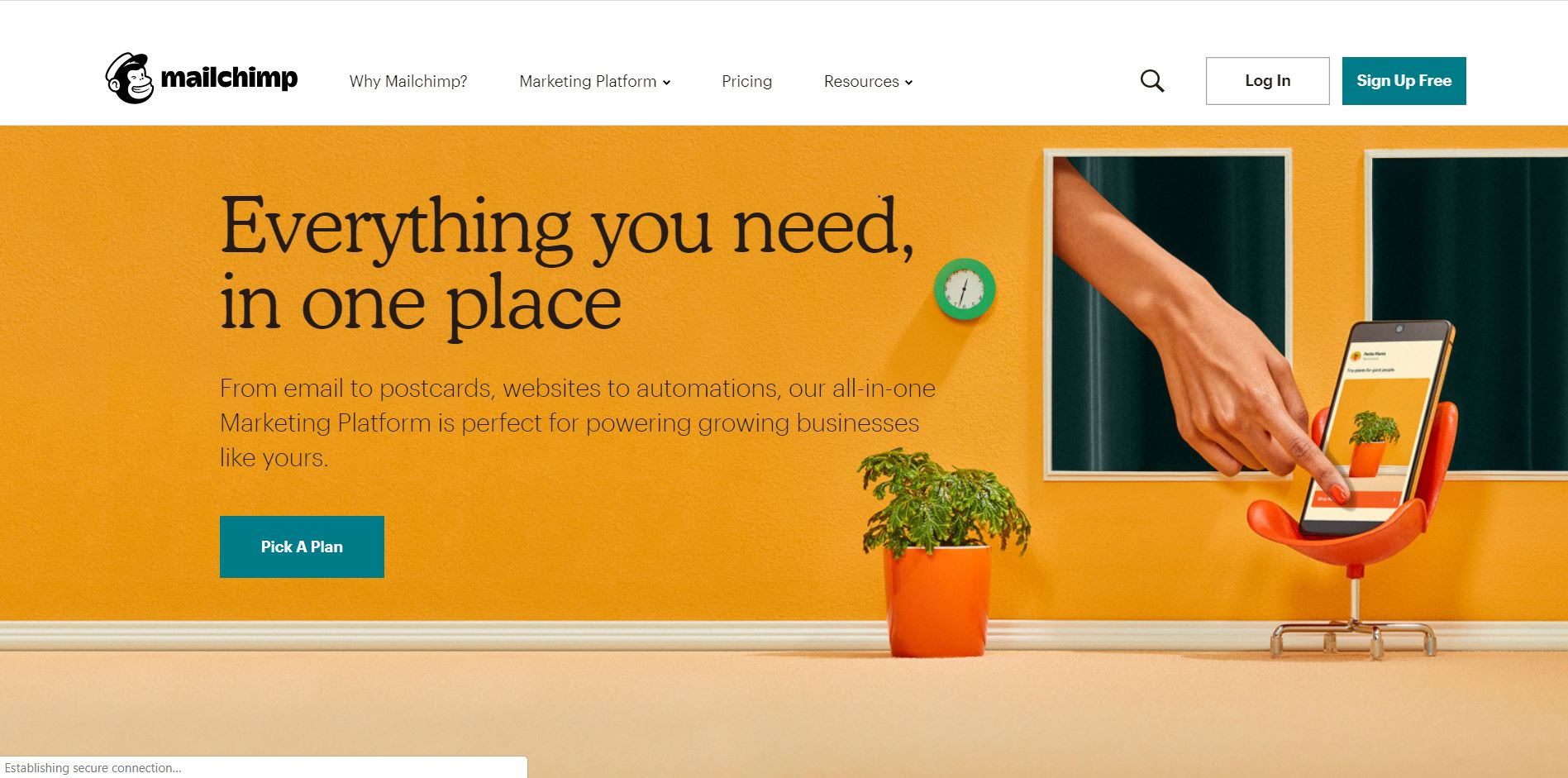 Pros: The FREE plan allows you to send 10,000 emails per month. The thorough reports of MailChimp give you complete information about the clients, geo-location, social media, etc.
Cons: You have fewer choices for styling your templates and are less suitable for affiliate marketers. Also, the pricing of the plans is a drawback.
Pricing: Their basic plan starts from $10 per month. However, it has an additional option wherein you can pay according to the number of subscribers. For complete pricing, click here.
Capterra Ratings: 4.3/5 
G2 Ratings:  4.3/5
Autopilot:
The tool can be used for converting visitors into customers with the help of emails, just like Mailchimp, and for setting up email campaigns and journeys. Check their website here.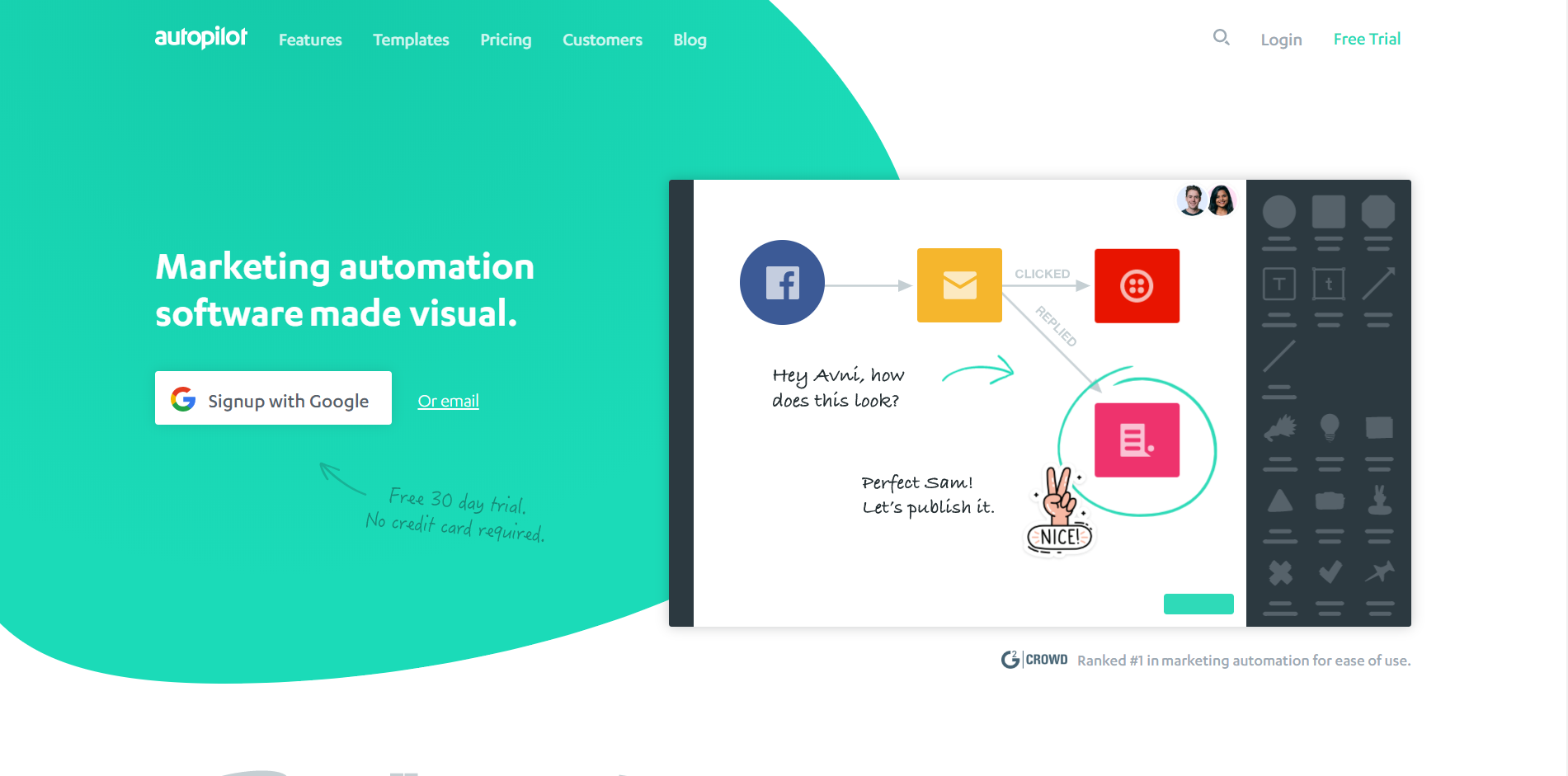 Pros:  Auto Pilot lets you build a customer journey and personalized emails using a drag-and-drop interface. Also, it lets you send unlimited emails. 
Cons: It lacks sales intelligence. 
Pricing: They offer a free 30-Day Trial for all their packages. Monthly packages start from $49 to $249. For more details, click here. 
Capterra Ratings: 4.6/5
Sendinblue:
A SAAS solution, not just for relationship marketing, but also email marketing, Sendinblue is one of the best in its field. Follow the link to check the website.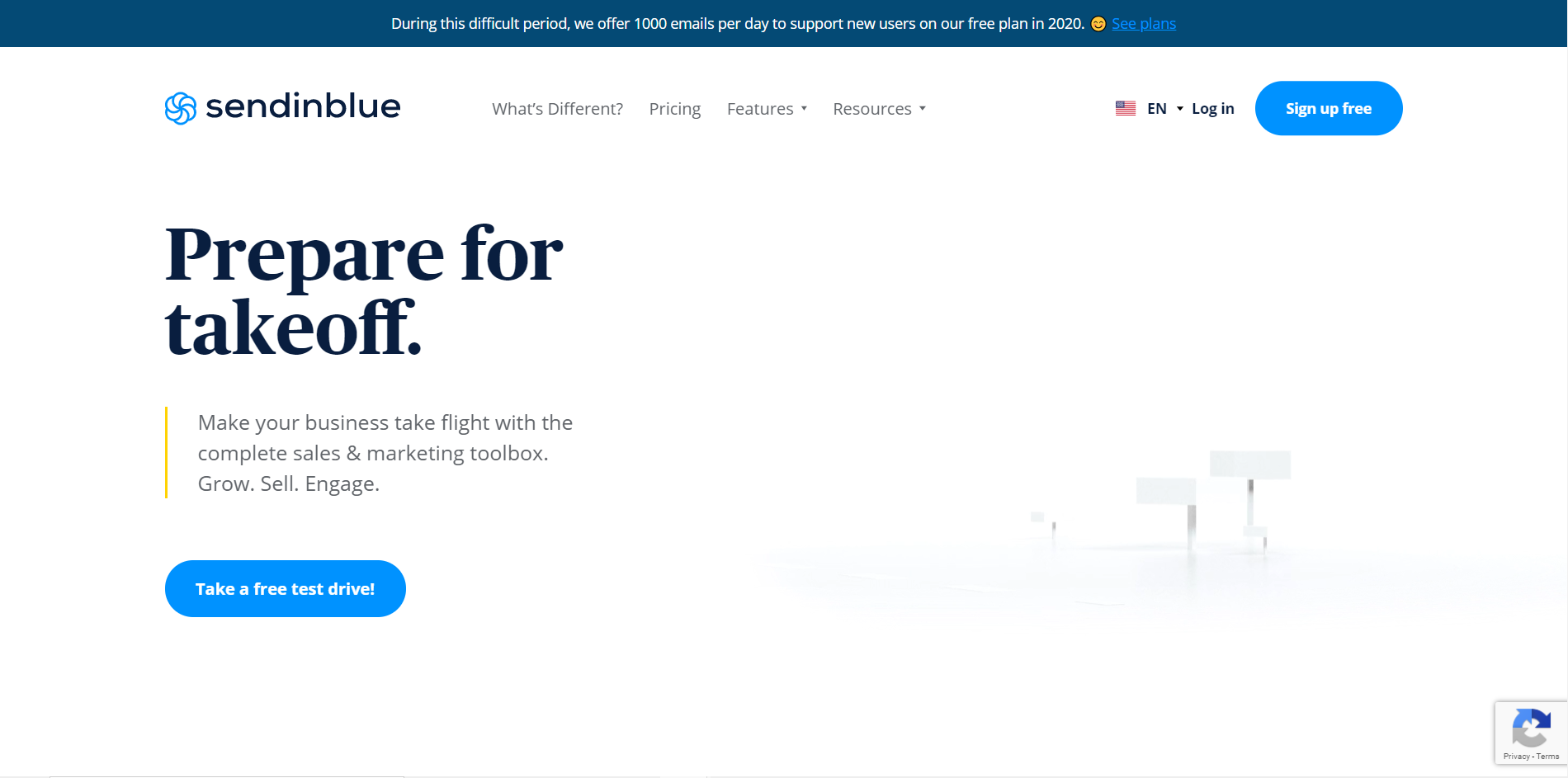 Pros: It offers a machine learning-powered send-time optimization feature which guides the user with a set of perfect timings at which I should send the emails. 
Cons: From a marketing automation point of view, it does not support search and social marketing. 
Pricing: It offers a free plan. There are two monthly packages: Lite with $20/ mo. and Premium with $53/month. For details, click here.   
G2 Ratings: 4.5/5 
Capterra Ratings: 4.5/5
Learning about competitors:
The more businesses grow, the more it becomes important to learn about your competitors and what they are offering customers so that you can improve your own services. The following are the most important in the business cycle-
Pi Datametrics:
Pi Datametrics offers tools for analyzing the performance of your entire brand as well as individual products against competitors. Click here to learn more.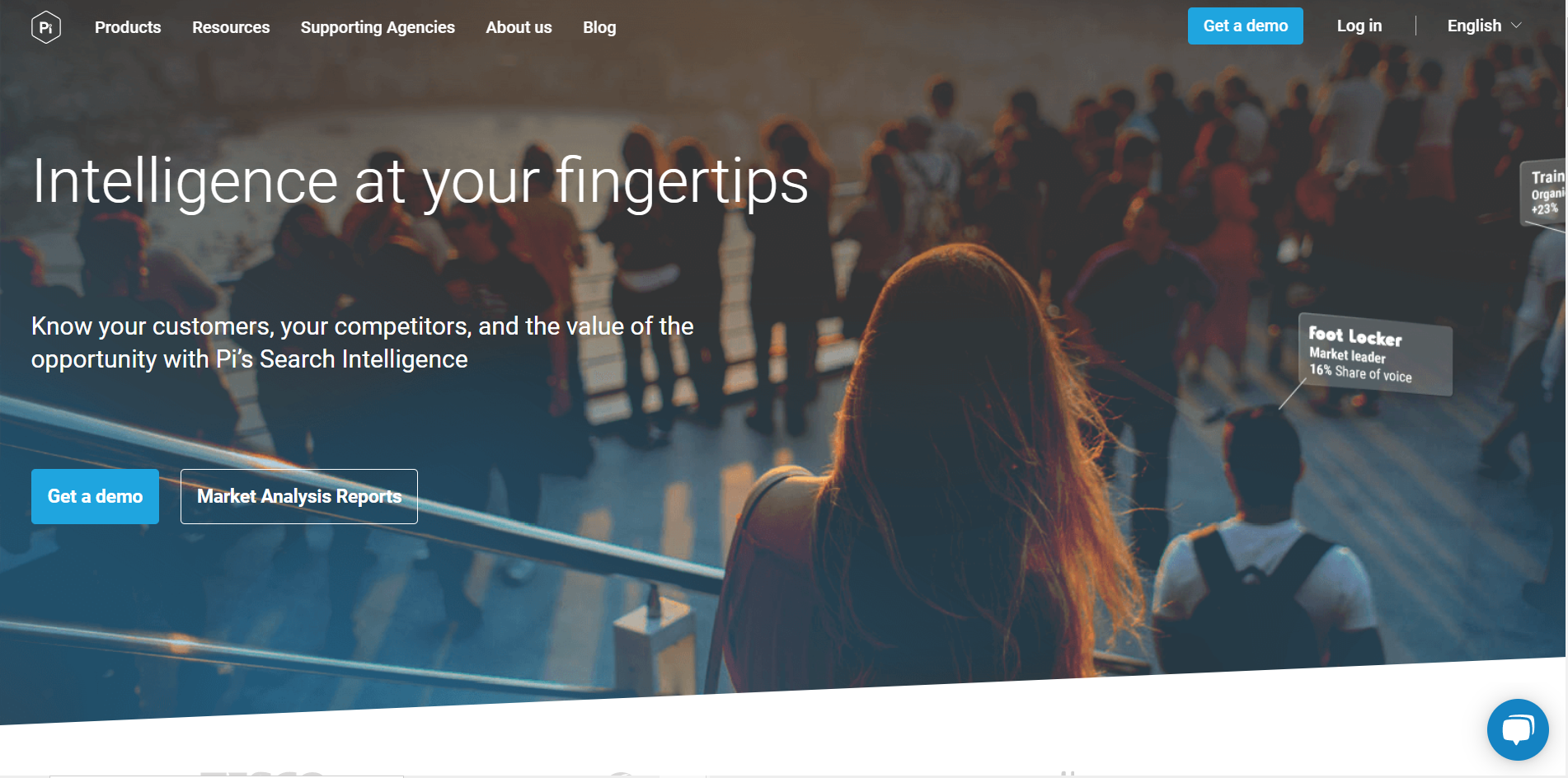 Pros: Along with deep insights into competitor analysis, it also offers content management. 
Cons: It does not support any keyword research tools nor link management. One more con is that they do not provide any free trial.
Pricing: Their monthly package starts at $1500.
G2 Ratings: 3.5/5
Kompyte:
This is a more traditional choice for tracking competitors and looking across their sites, campaigns, products, and services. Visit the website for more information.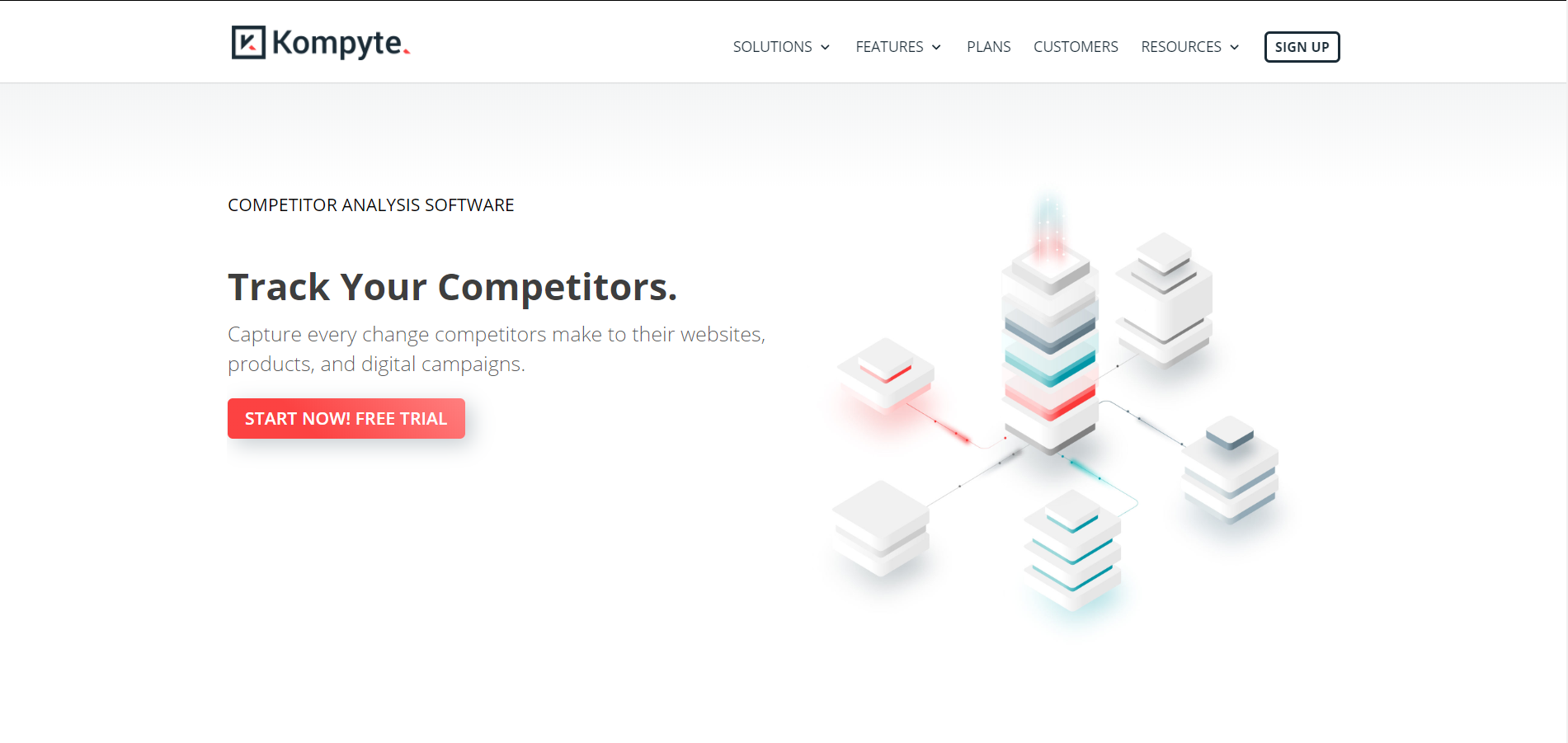 Pros: It gives you automated web updates which help in keeping track of changes with your competitors and automate alerts for changes on critical pages. 
Cons: So far, we have found none 🙂
Pricing: They haven't mentioned prices. But they provide a free trial.
G2 Ratings: 4.5/5
SpyFu:
This service tool can be used for obtaining detailed marketing analysis reports, which includes information about competitors' ads, campaign expenditure for PPC, tracking across keyword, SEO ranking, and backlink research. Click here for more information.
Cons: They provide limited integrations.
Pricing: Free trial included. However, their basic plan starts at $39/month. For more, click here. 
Capterra Ratings: 4.4/5
G2 Ratings: 4.6/5
Customized landing pages:
A custom landing page is the page that appears right after a customer clicks on the "˜Pay Per Click' ad option in the search engine. It is the page where a potential buyer "˜lands' on your website. It is important to have tools that can create good interfaces and reduce dependency on the tech teams.
ChatGen:
This tool can be used to generate a greater number of leads via Conversation Landing Pages, mostly because of its hybrid, easy-to-integrate, user-friendly, and interactive nature. Visit the site here.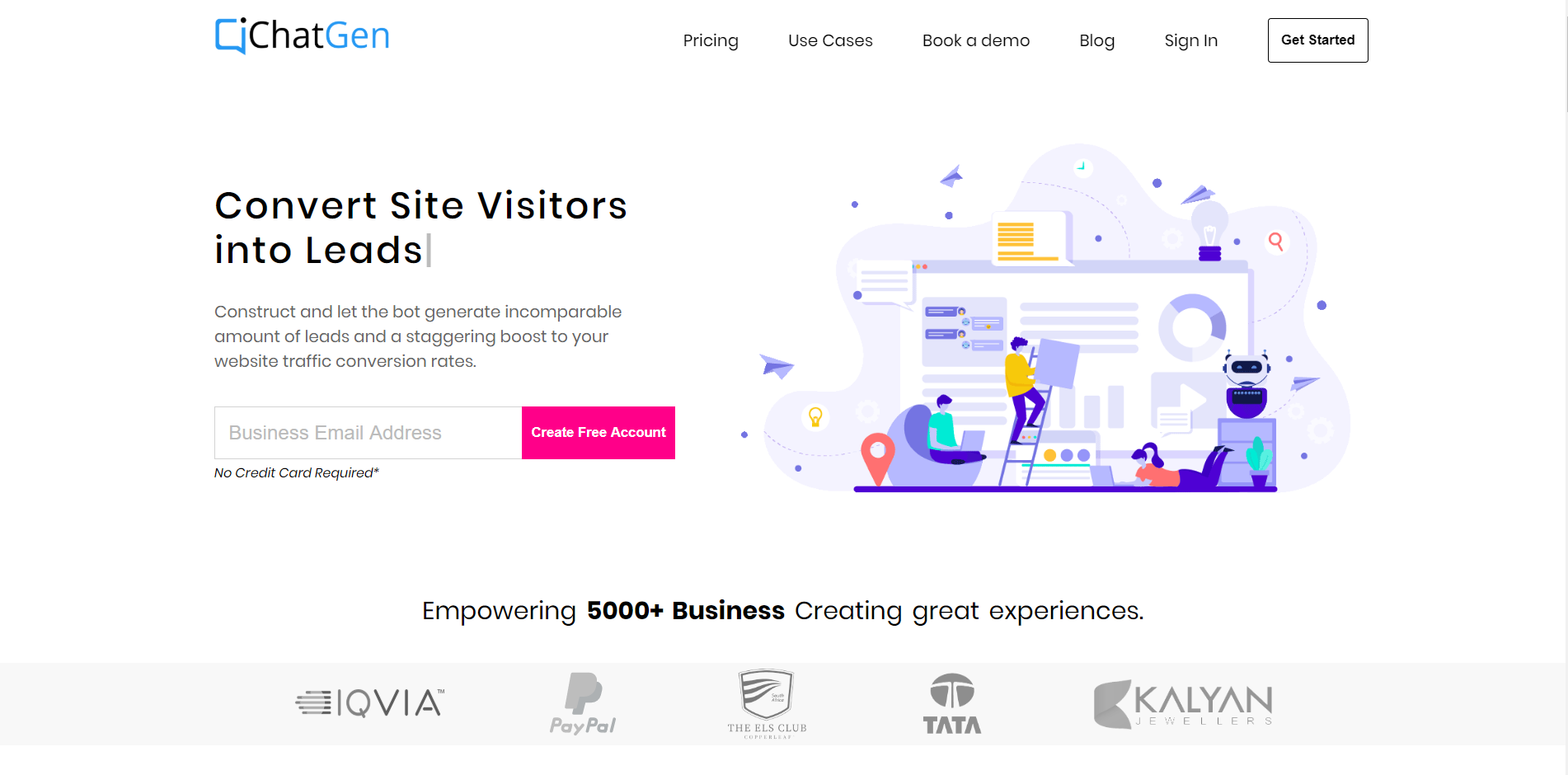 Pros: Conversational Landing Pages feature which captures data in a more fun and creative way. 
Cons: Chatgen does not support automated email replies.
Pricing: Free plan included. The monthly plan starts at $89. For more plans, visit here. 
Capterra Ratings: 4.5/5 
G2 Ratings: 5/5
Canva:
This intuitive tool can be used for creating visual content with the help of its comprehensive library of pre-designed stock images and templates. Learn more about Canva here.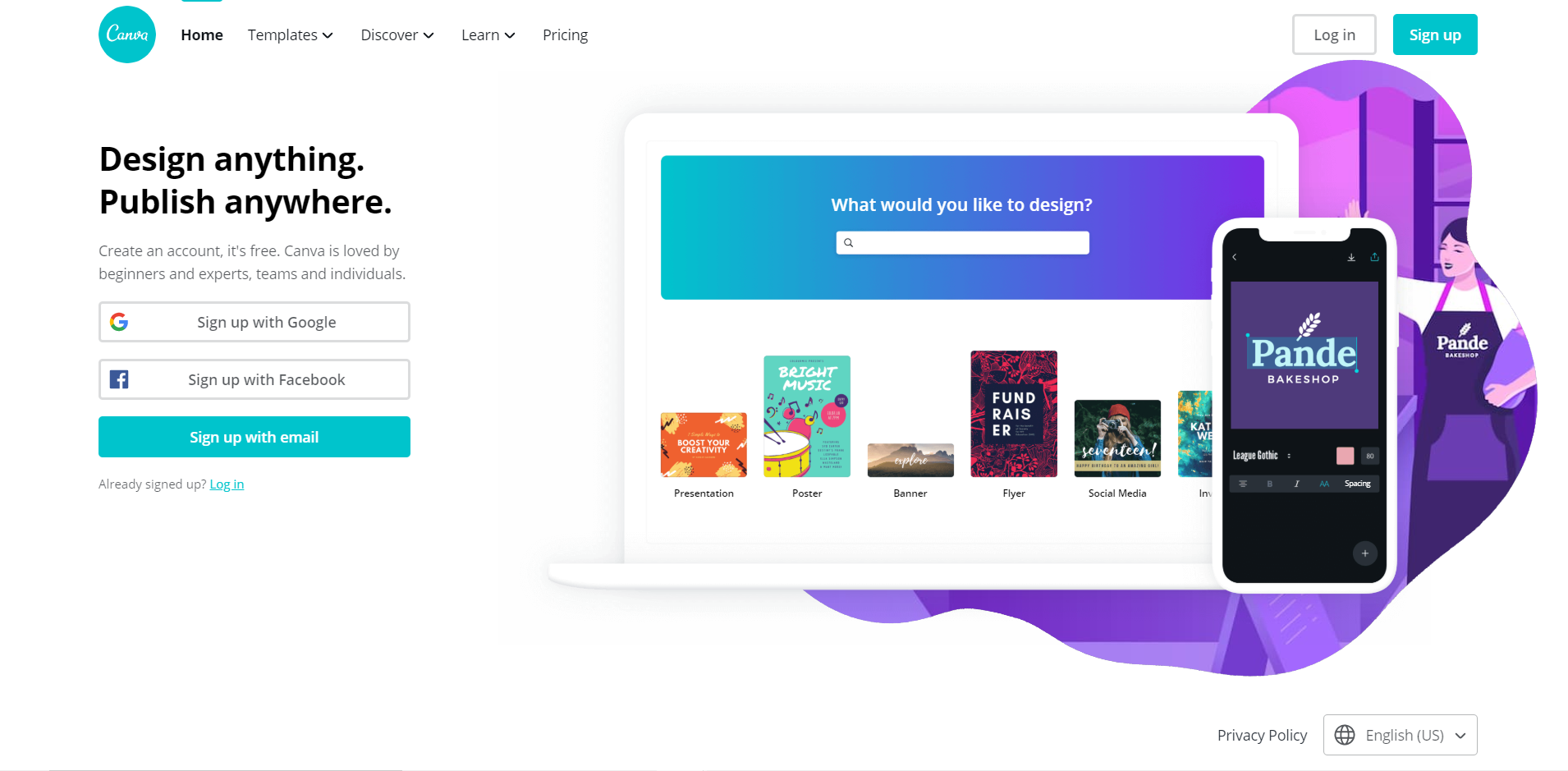 Pros: The free plan includes almost everything you need to design presentation slides, carousels, banners, posts, and much more. 
Cons: The tool does not support audio content.
Pricing: Monthly packages- $12.95 for up to 5 users. For more plans, click here.  
Capterra Ratings: 4.7/5
G2 Ratings: 4.7/5
Instapage:
 This tool is super easy to use and is an effective option for creating landing pages, combined with good customer support. Want to know more? Click here!
Pros: Adding scripts can also be done easily if you need customized tracking or want some specific features on the page. It offers mobile and desktop previews.
Cons: Paid package includes fewer features as compared to the custom ones. 
Pricing: A 14-Day Free trial is included. However, the monthly package can cost you $149!
Capterra Ratings: 4.9/5
G2 Ratings: 4.3/5
Unbounce:
It is pretty similar to Instapage, except with greater options for integration. Learn more here.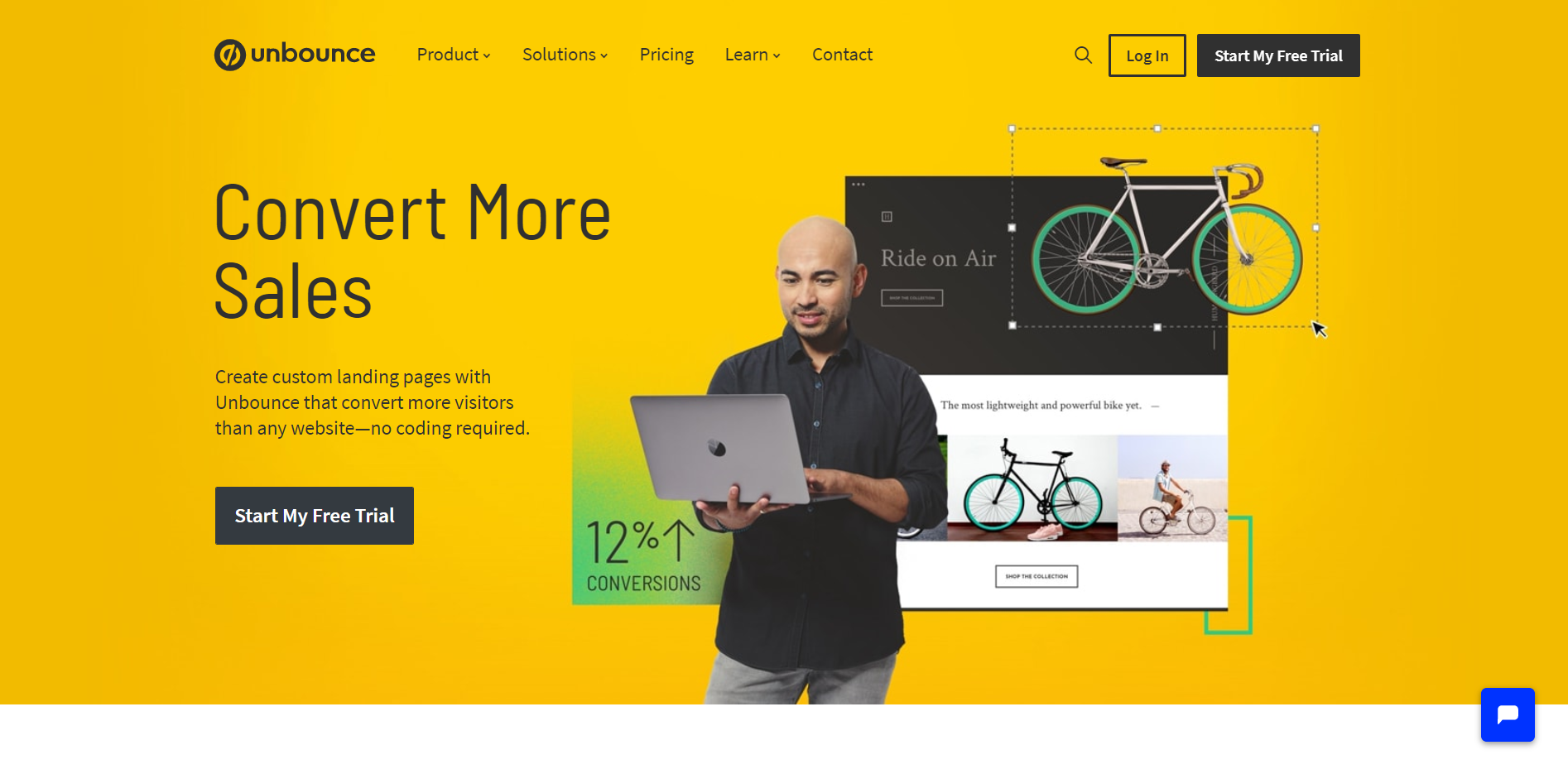 Pros: It offers better integration options.
Cons: Mobile previews require a lot of customization.
Pricing: Their packages start at $80/month. For more plans, click here. 
G2 Ratings: 4.4/5
Personalized Chat:
This is the best way to engage customers and keep them hooked on to your platform. Personalized chats feel less robotic and more human, and have the potential to convert more visitors into buyers. Some well-known tools in this regard are-
Chatgen:
This hybrid chat platform not only talks to customers in innovative and interactive ways, but also helps sales and support teams in automating time-consuming manual processes for better generation of leads and better customer experience. It can be integrated with various platforms like Google Analytics, Slack, Facebook, Google Calendar and so many more! Click here to check their site.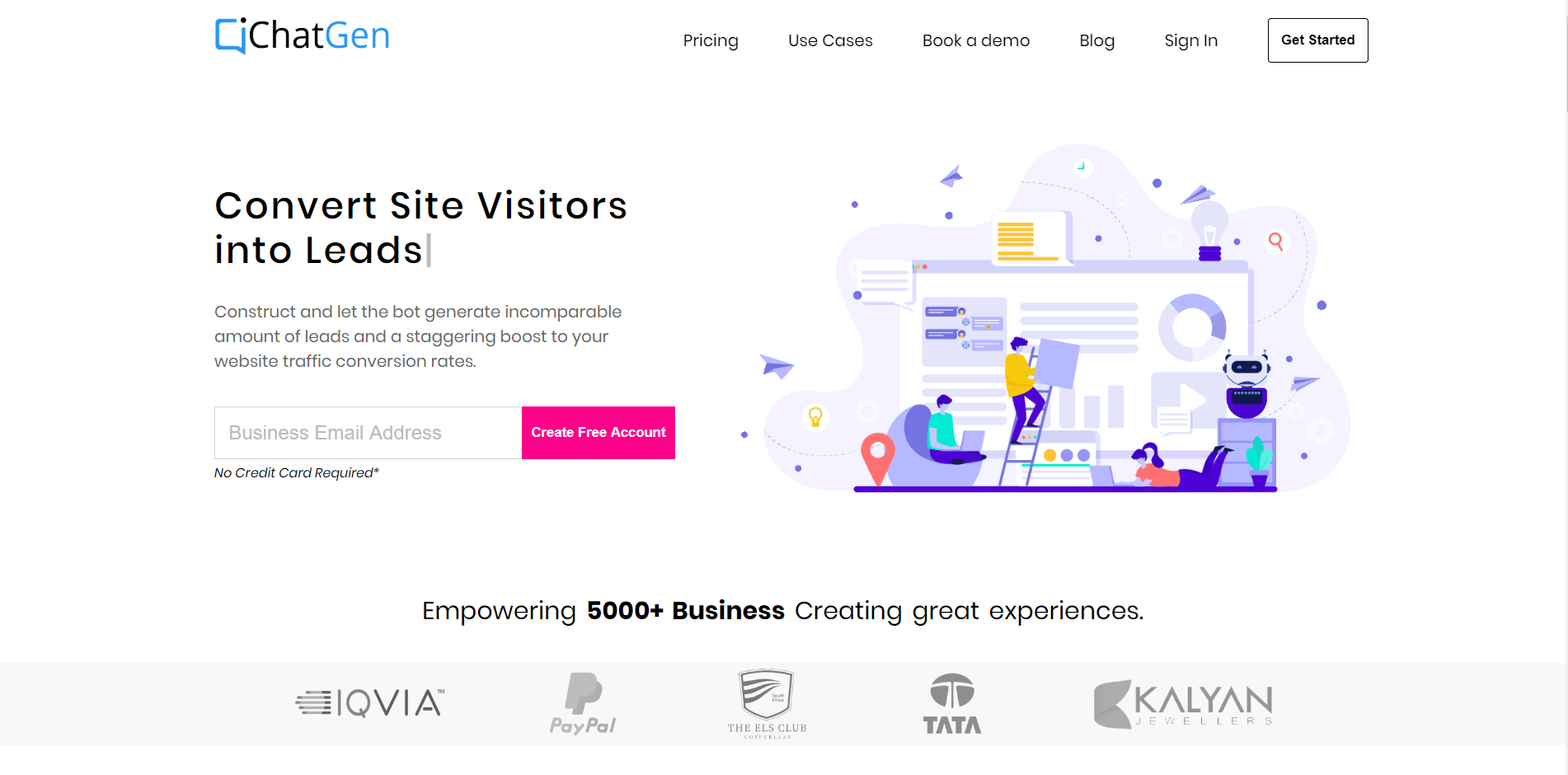 Pros: We can tweak the chat flows to make the conversations feel more human.
Cons: It does not support LIVE chat features.
Pricing: The packages start at $89/month. For more, click here.
Capterra Ratings: 4.5/5 
G2 Ratings: 5/5
Drift:
Drift, too, is a chat platform that can interact with website visitors and turn them into potential customers. Visit the site for more information.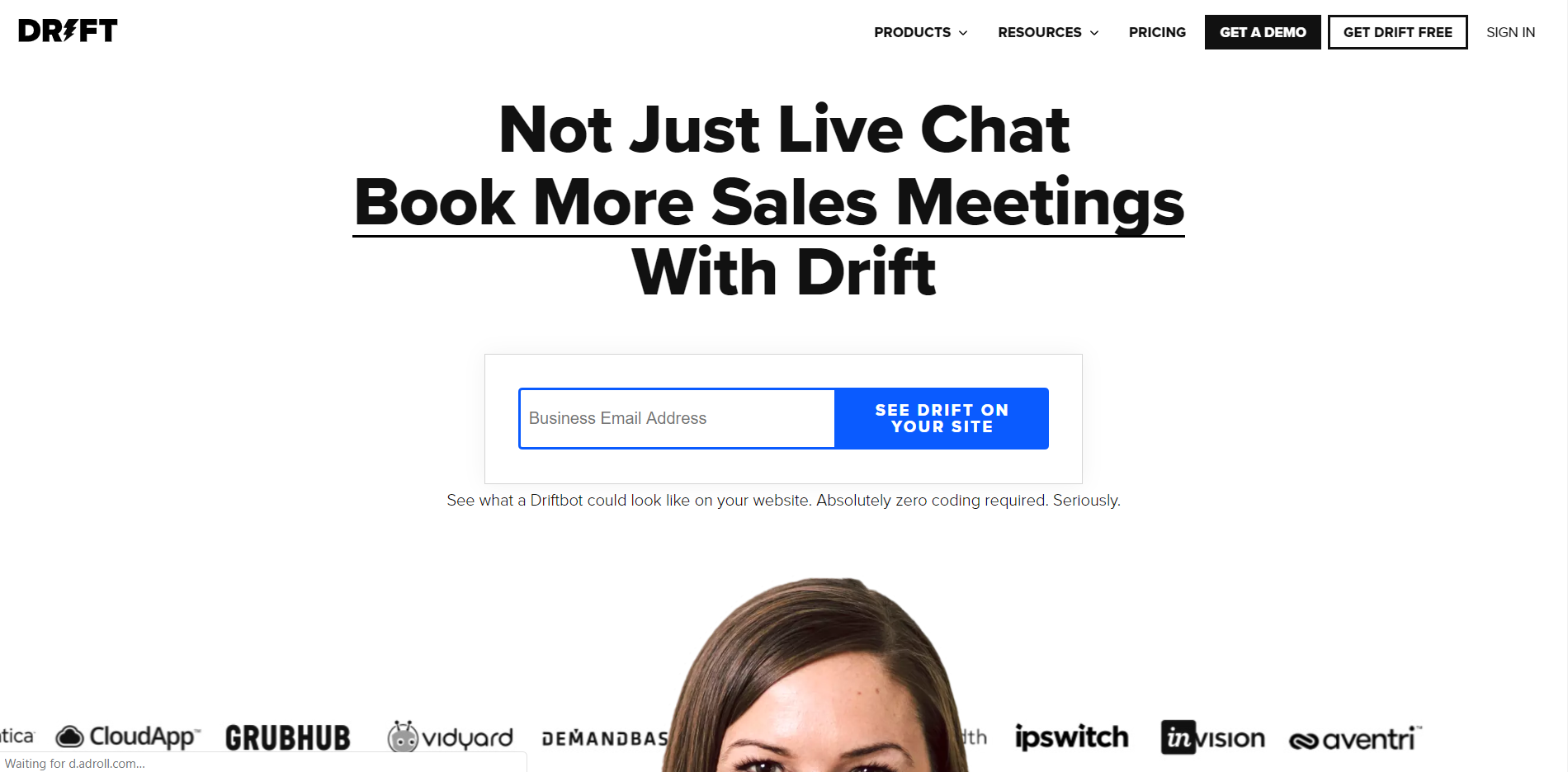 Pros: It supports pop-up chat and live chat.
Cons: The interface can be a little complex to understand.
Pricing: They offer a free plan. However, they haven't disclosed their pricing structures. To compare features, click here. 
G2 Ratings: 4.4/5
Intercom:
This platform, like ChatGen, can be used for both chat and support purposes. Its further uses include email marketing and CRM as well. Visit the website for more details.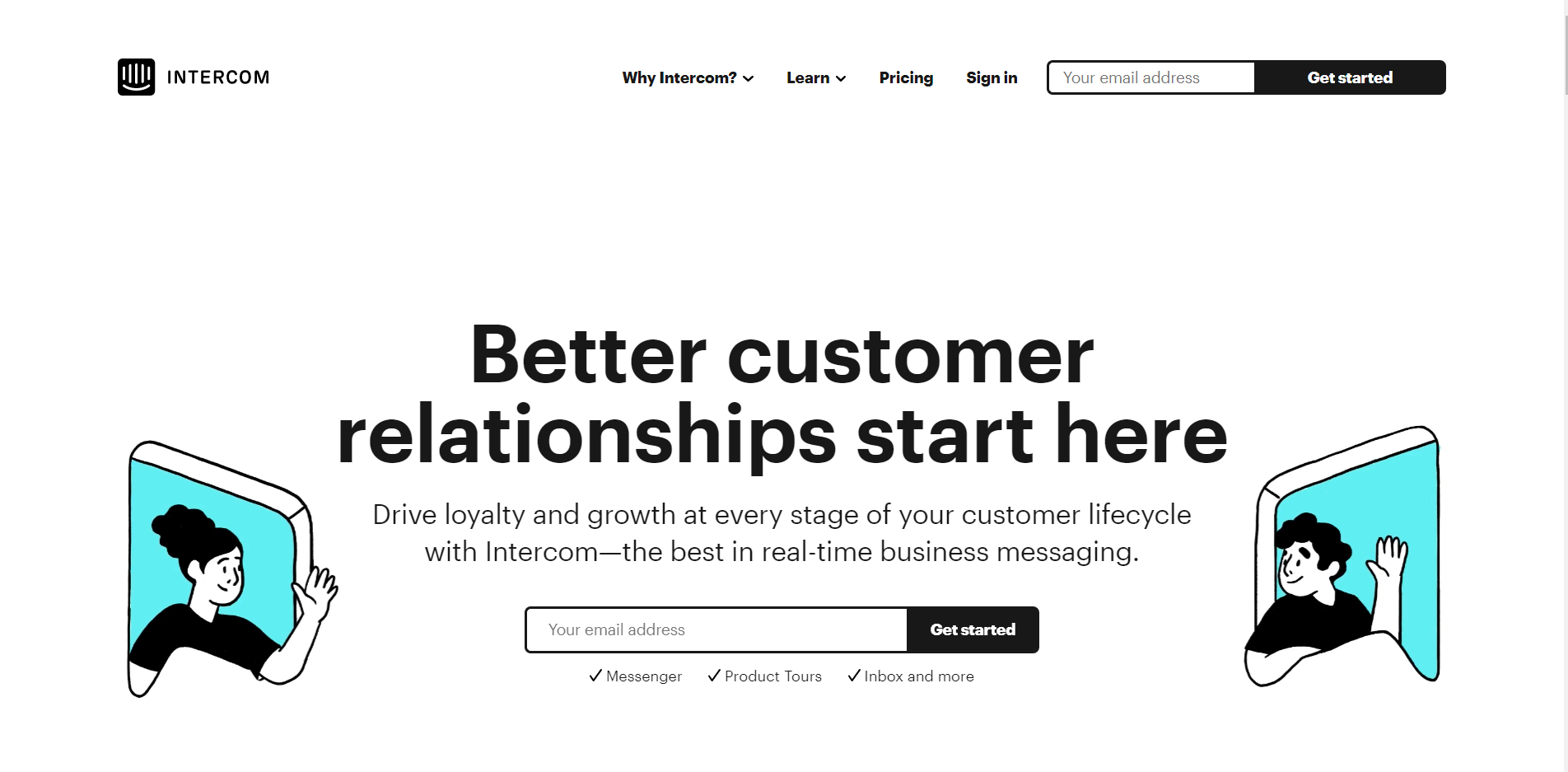 Pros: It supports the LIVE chat feature. 
Cons: The pricing plans can be slightly economical. 
Pricing: The starter plan costs $39/month. To compare their various plans, click here.
Capterra Ratings: 4.5/5
G2 Ratings: 4.4/5
Analytics:
Product changes are validated and taken into consideration based on massive amounts of data. So it is only desirable to have these data organized into good formats for ready reference and use. Mentioned below are some of the tools that help in obtaining the right data in the right format-
Google Analytics:
Google Analytics deals with user data and is the most popular tool among marketers for data analysis. GA can be used to understand the type of campaigns that are working, to set up goals, traffic allocation, and reporting. Check out GA here.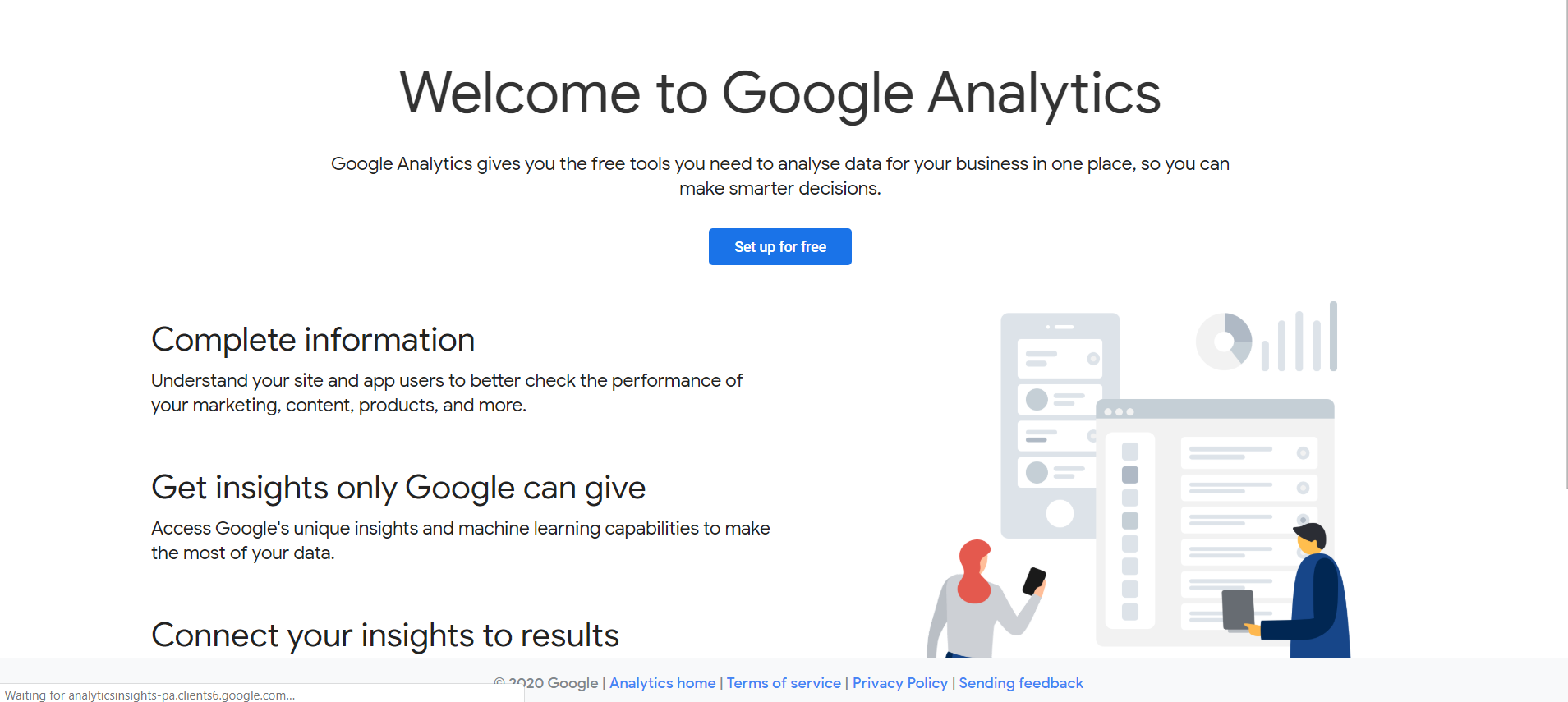 Pros: It can be integrated with AdWords and the majority of other tools for covering the entire funnel of the user journey.
Cons: It does not support Campaign Management.
Pricing: This product is for FREE. 
Capterra Ratings: 4.7/5
G2 Ratings: 4.5/5
Segment:
Mainly used for user and sales data analysis, Segment provides services in terms of ensuring correct customer identification, seeking common traits in customers, and locating the elements in campaigns that work for activation. It offers an API for in-app and on-site experience management and tracking. Check out more information here.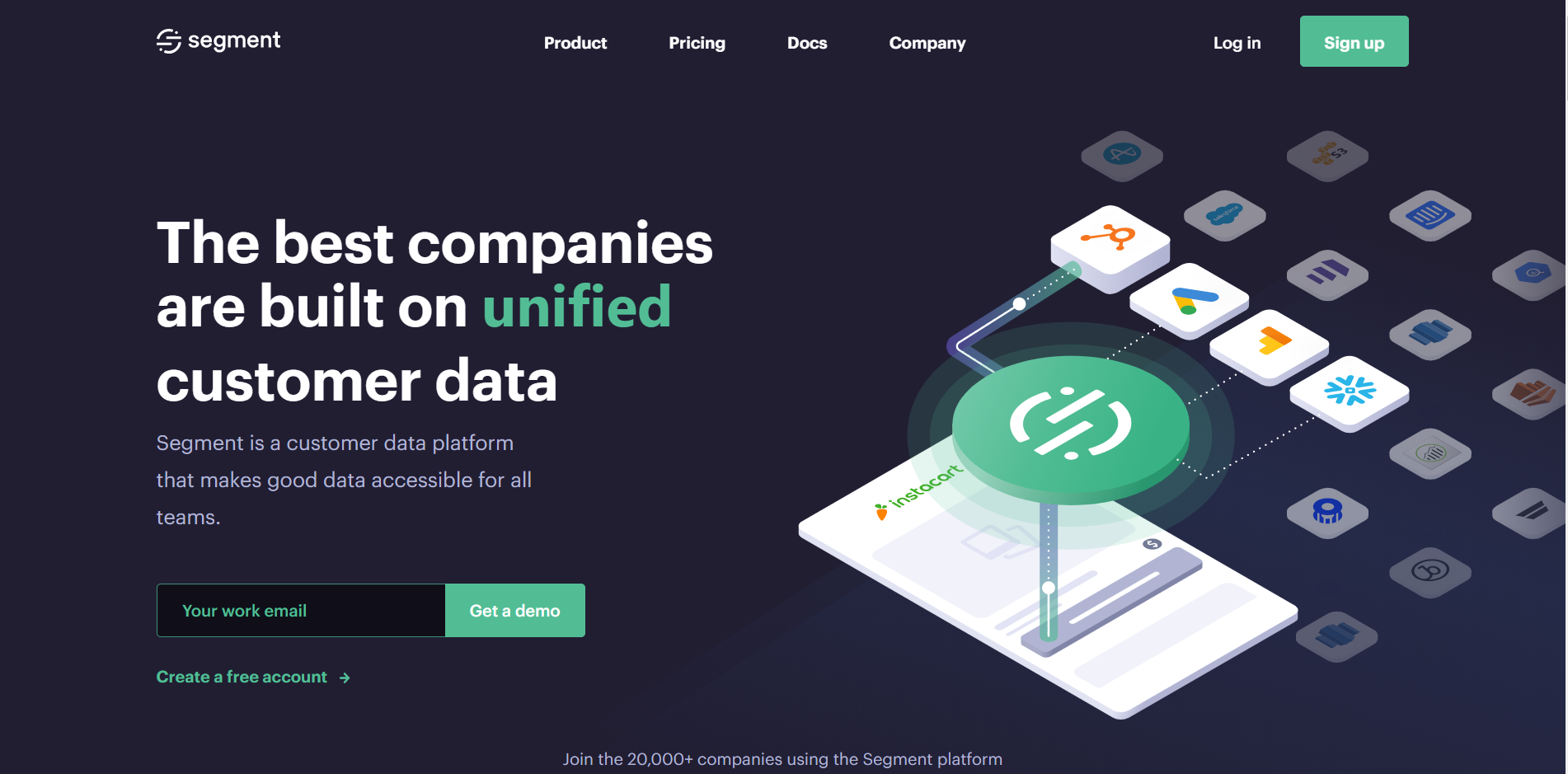 Pricing: Includes a FREE plan. Their team package starts at $120/month. To see the details, click here. 
G2 Ratings: 4.7/5
Ahrefs:
This tool is primarily used for keyword analysis, which helps product marketers to identify new questions and trends in the industry landscape for improving angle copy, SEO strategy, and campaign direction. Keyword research and backlink analysis platform of Ahrefs gives a whole image of product demand, features, and competitors, which then helps in the formulation of better tactics for replication of methods for staying ahead. Click here for more.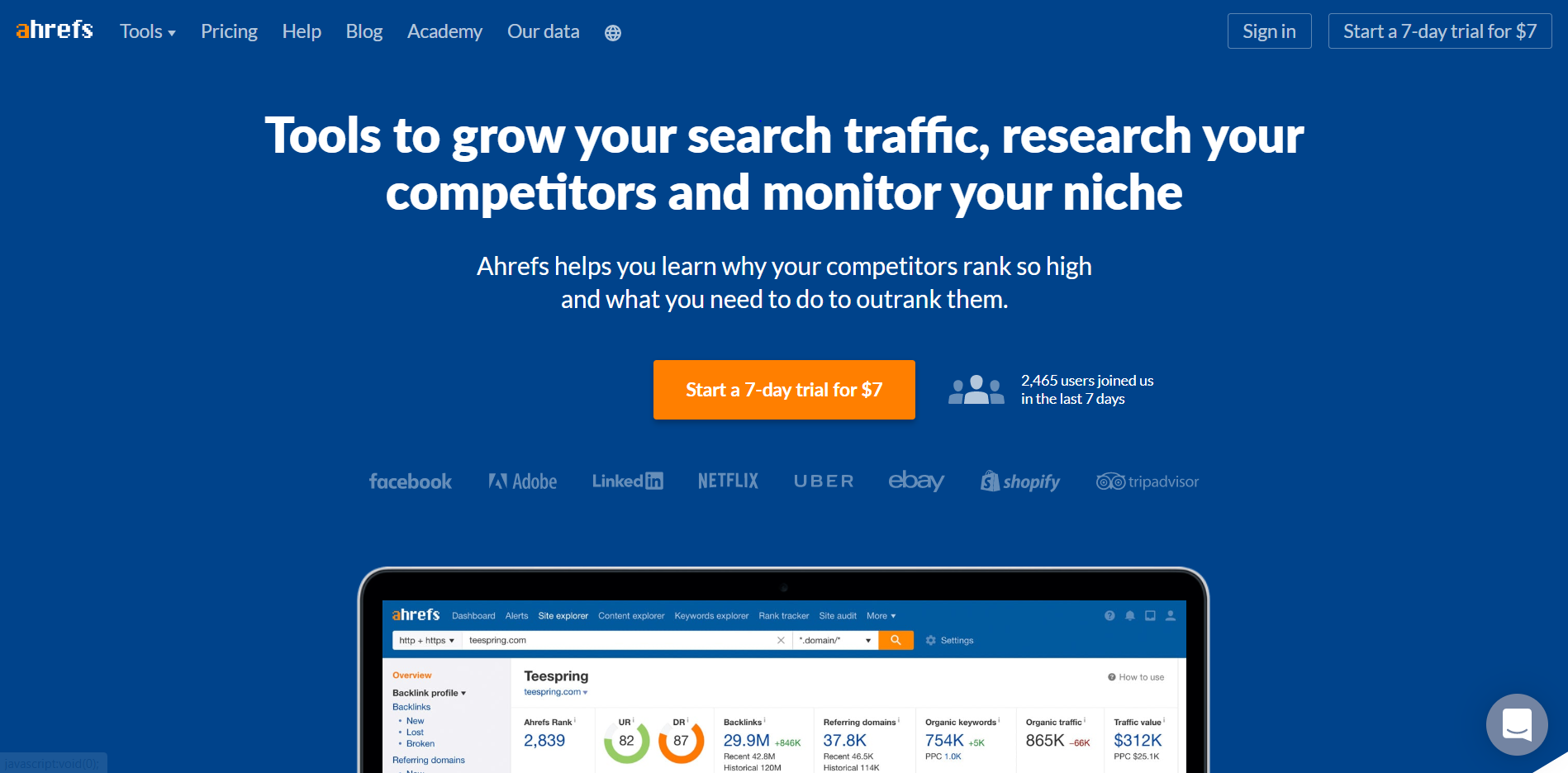 Pros: It lets you save and segment keyword lists for future reference.
Cons: It does not support Google Analytics integration.
Pricing: Monthly pricing package starts at $99. Also, it offers a 7-Day Free Trial. For more details, click here. 
Capterra Ratings: 4.8/5
G2 Ratings: 4.6/5
Webinars/online sessions:
One of the better-known methods of generating leads is a webinar or an online session. Most SAAS companies do it for the eventual conversion of visitors into buyers.
Google Hangouts:
This is probably the most popular method of conducting a webinar. It can adjust video quality depending on internet bandwidth and is free! Check out Hangouts here.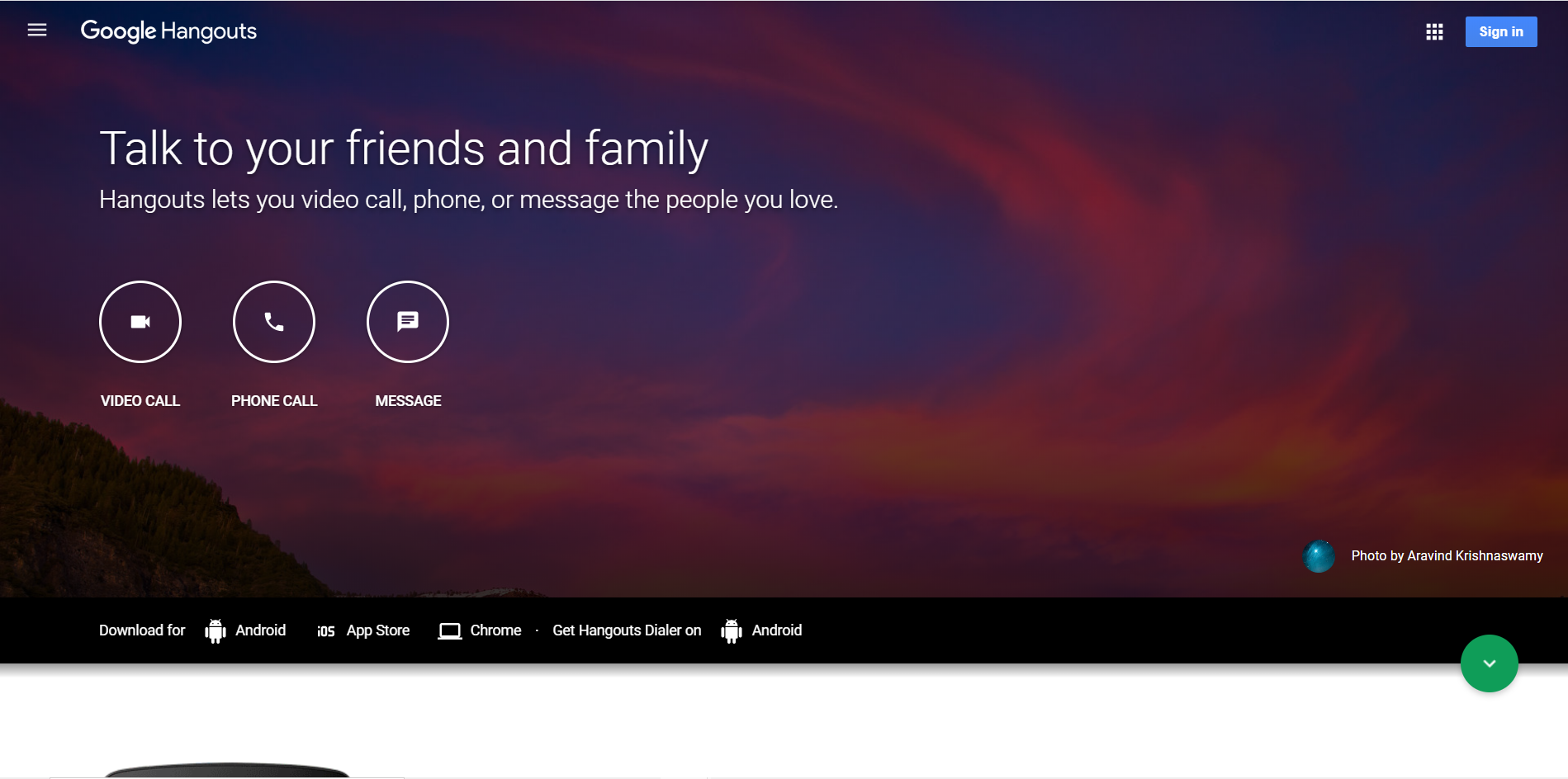 Pros: Multiple Devices provide support to Google Hangouts.
Pricing: It is completely FREE!
G2 Ratings: 4.4/5
Capterra Ratings: 4.1/5
Go To Meeting:
Go To Meeting is another tool for organizing webinars or sessions. Most of the MNCs use this tool for webinars. Check here for more.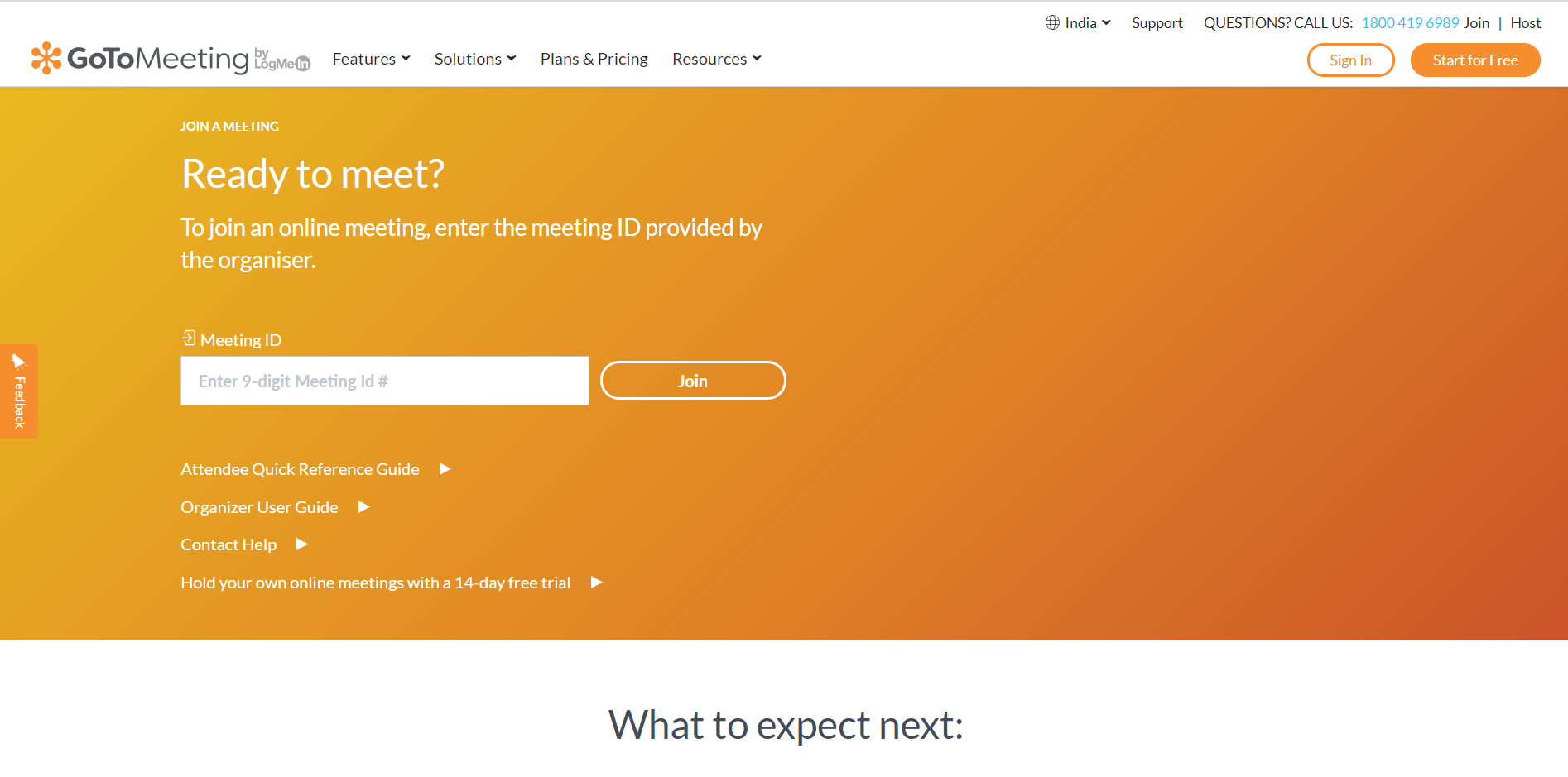 Pros: It records the exact information of webinar attendees and the duration of a session.
Pricing: Costs $19.95 per user per month.
Capterra Ratings: 4.5/5 
Webex:
Being an enterprise tool, Webex is largely used by bigger companies and organizations. It has multiple meeting centers and a good customer support team. Visit the site for more details.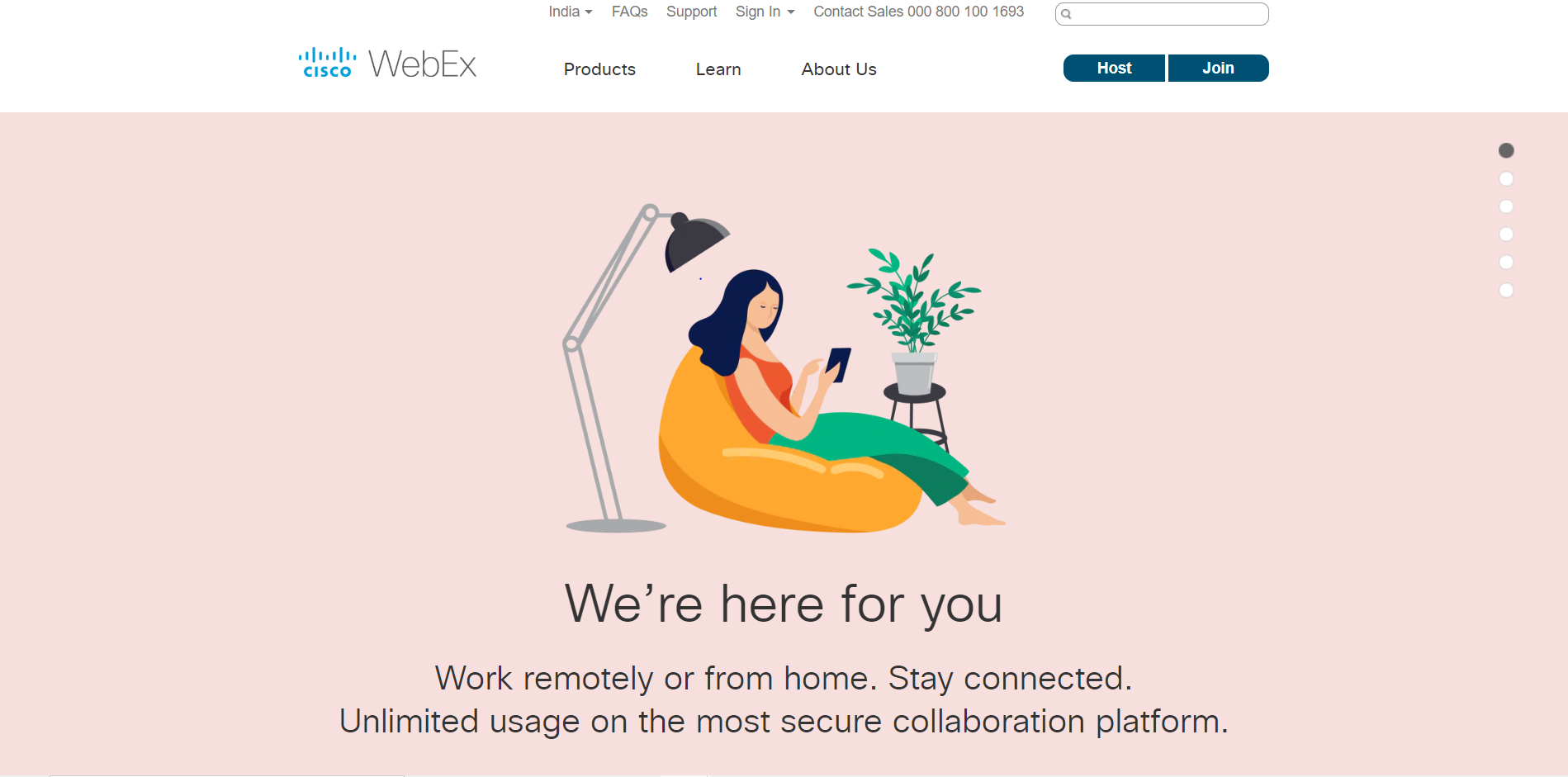 Pricing: It can cost $13.50 per month per user.
Capterra Ratings: 4.4/5
G2 Ratings: 4.2/5
Agile Development:
This service helps in tracking shipping speed and team velocities. It's mainly used by development teams in form of weekly or monthly sprints. The process of Agile Development consists of breaking down bigger tasks into smaller user stories, which can then form MVP (Minimum Viable Product), with options for adding extra features in the following iterations. Some tools used for the same are-
Trello:
It is one of the most flexible product management tools today! Even complex projects can be visualized easily and comprehended at one glance. Further features like due dates and filters help in organizing work in more simplified ways than ever. Check out Trello here.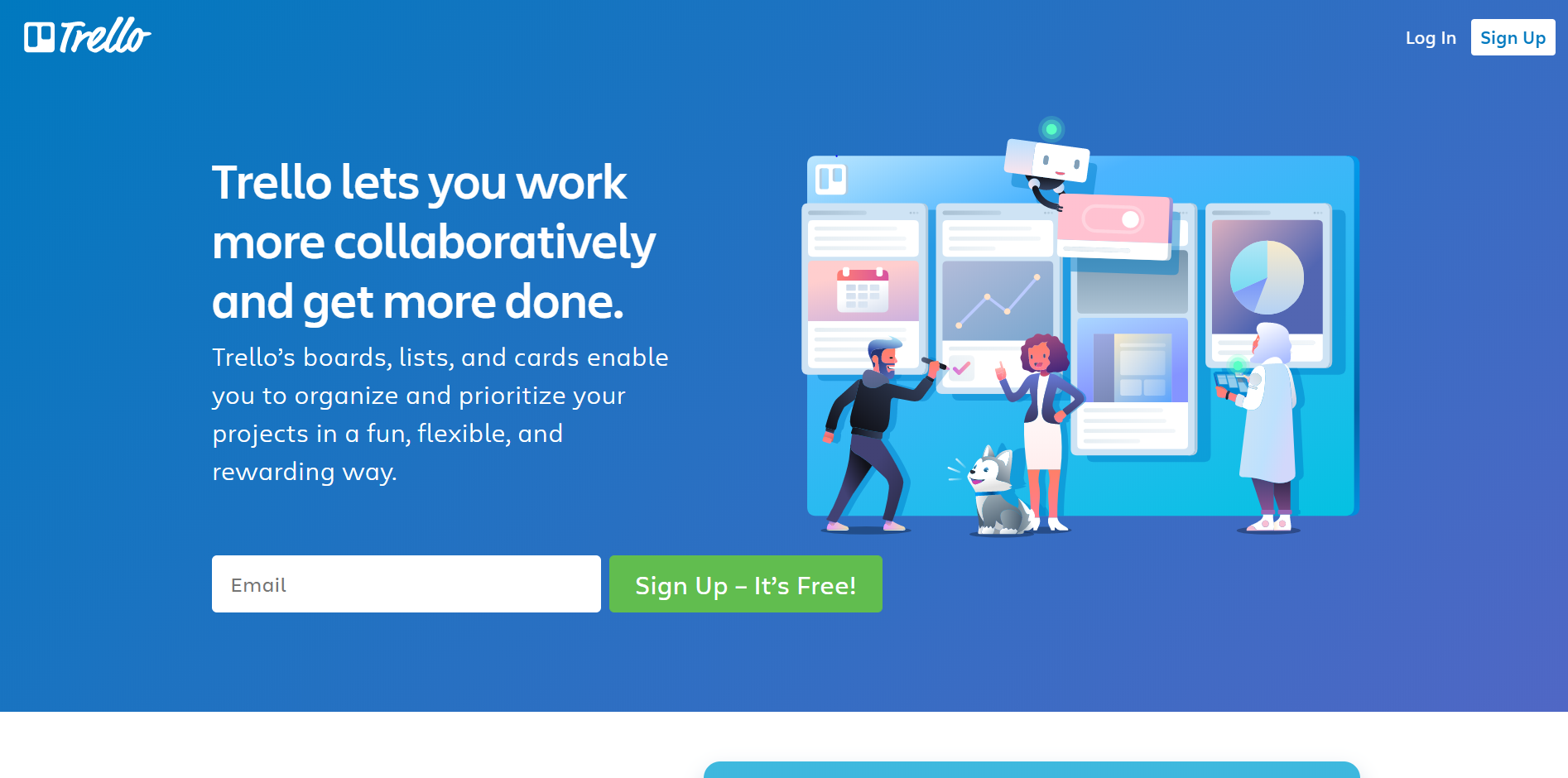 Pros: It eases and simplifies the planning and execution of launches, sprints, and experiments. With cards, lists, and boards, one can collaborate over activities and simply indicate the status and ownership of the card.
Pricing: Monthly – $12.50
G2 Ratings: 4.4/5 
Mingle:
This tool, specifically designed by ThoughtWorks for Agile Development, is mainly used by big organizations because of its complex flows that require proper training. Check out Minge here.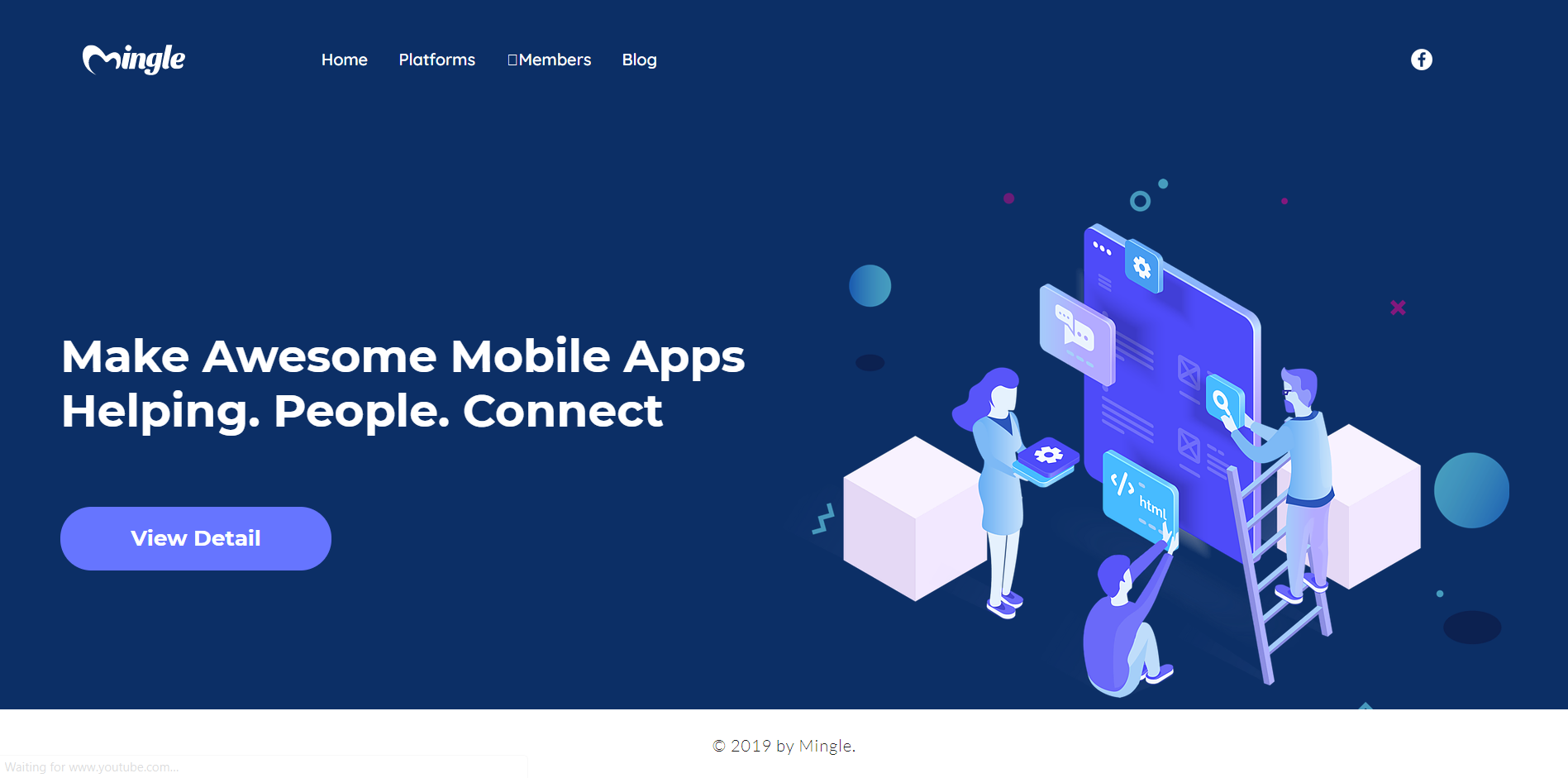 Pivotal Tracker:
Similar to Mingle, but cheaper and easier on the pocket, this tool is a good alternative to its contemporaries for managing Agile Development. If you want more information, visit here.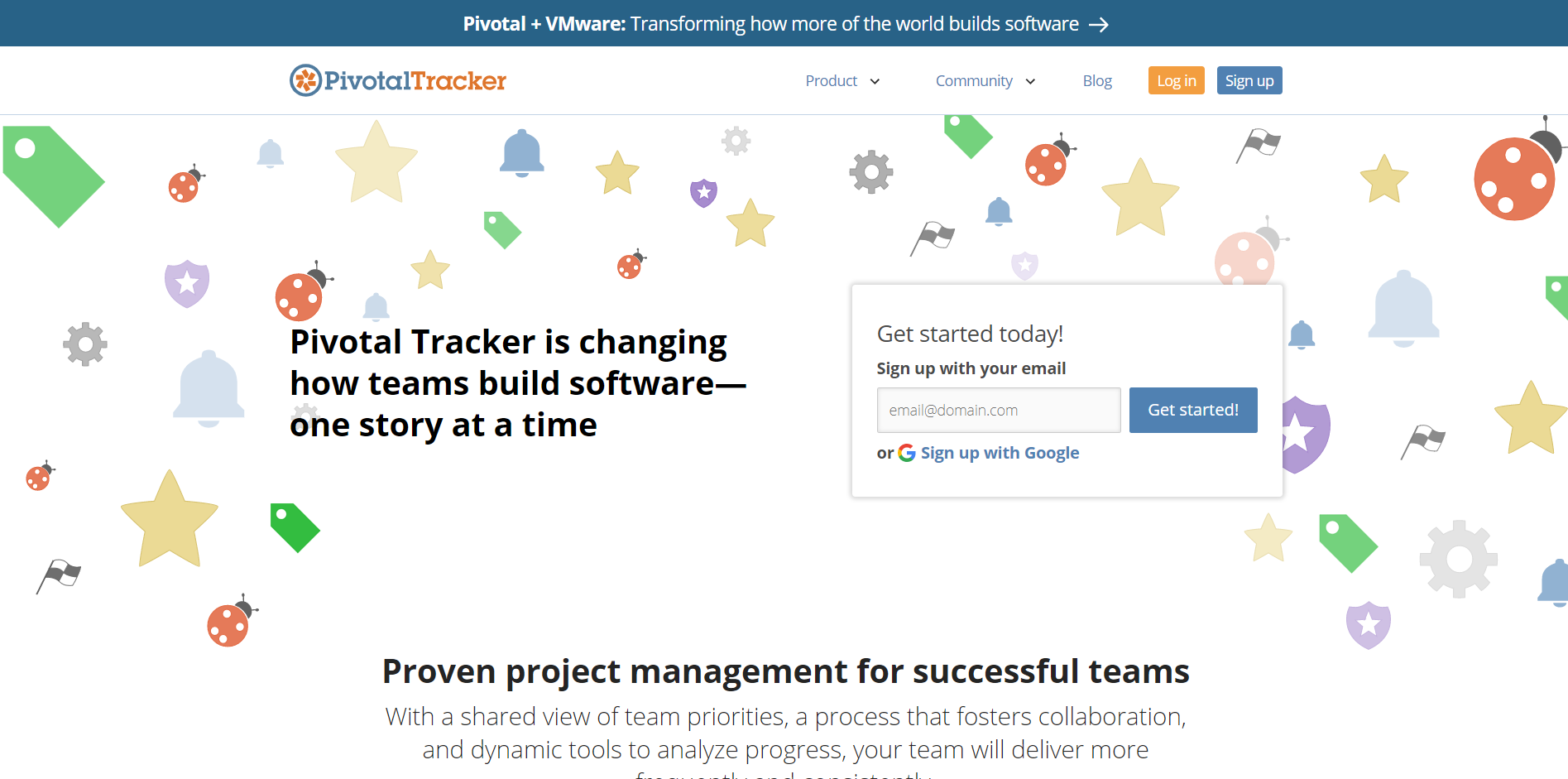 Pros: Easy to use dashboard and integration with GitHub is a boon. Also, it is free for non-profit organizations and public projects.
Cons: The UI is a bit complex to understand. 
Pricing: It depends on the number of collaborators. For insights, click here. 
G2 Ratings: 4.1/5
CRM:
Customer Relationship Management is what companies use for managing and analyzing customer interactions during their entire life-cycles, with the intent of improving customer relations. The most commonly used product marketing tools for CRM are as follows-
Salesforce:
 It is the most widely used CRM tool globally. Salesforce provides complete end-to-end solutions, in addition to sending out emails and keeping track of all the activities of the users. Check the Salesforce website here.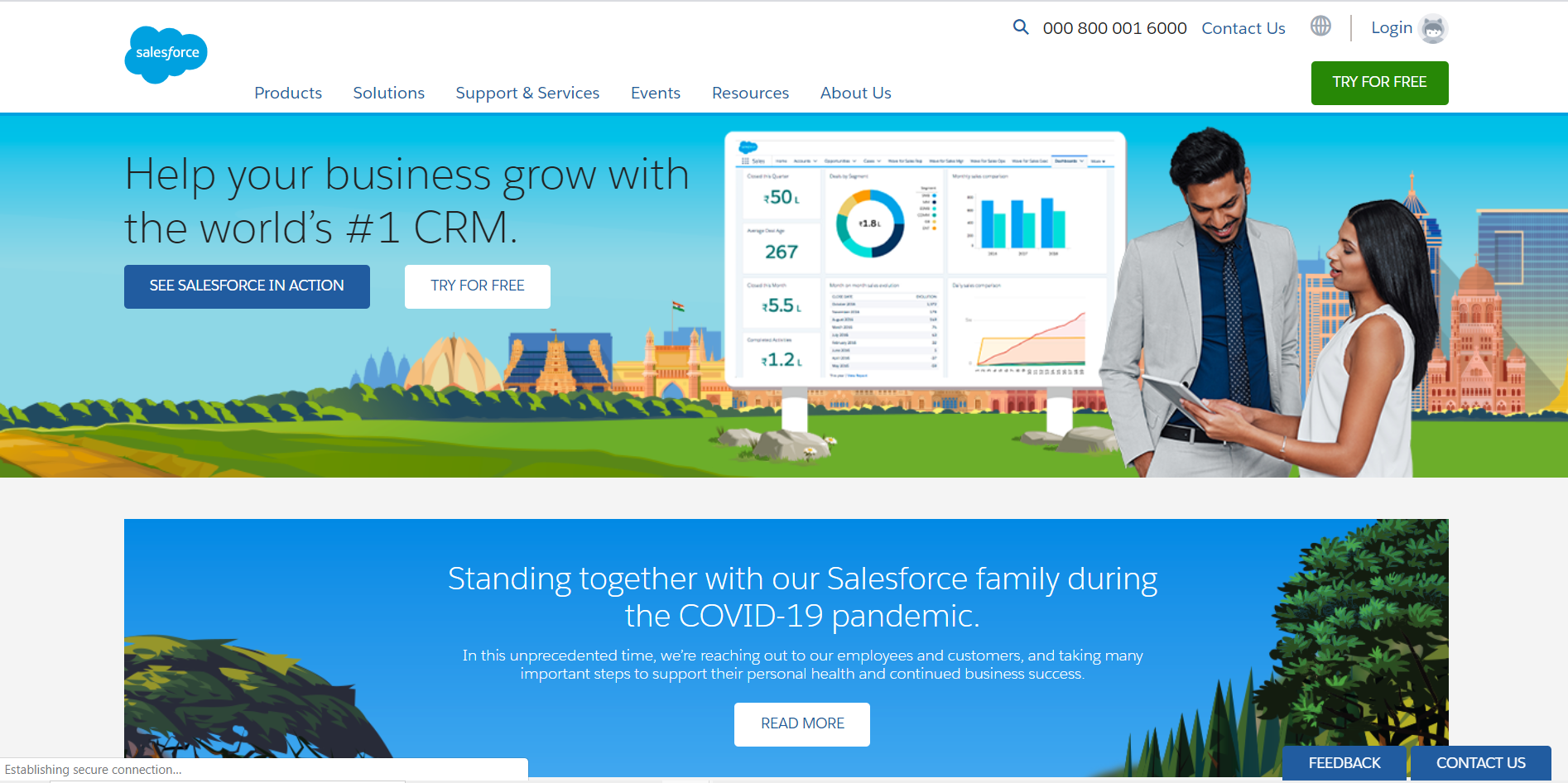 Pricing: No pricing packages have been displayed on their website. 
G2 Ratings: 4.2/5
Capterra Ratings: 4.1/5
Hubspot:
Hubspot is a one-stop solution for all your marketing requirements. From automation to CRM tools to chatbots to everything, you can find it here.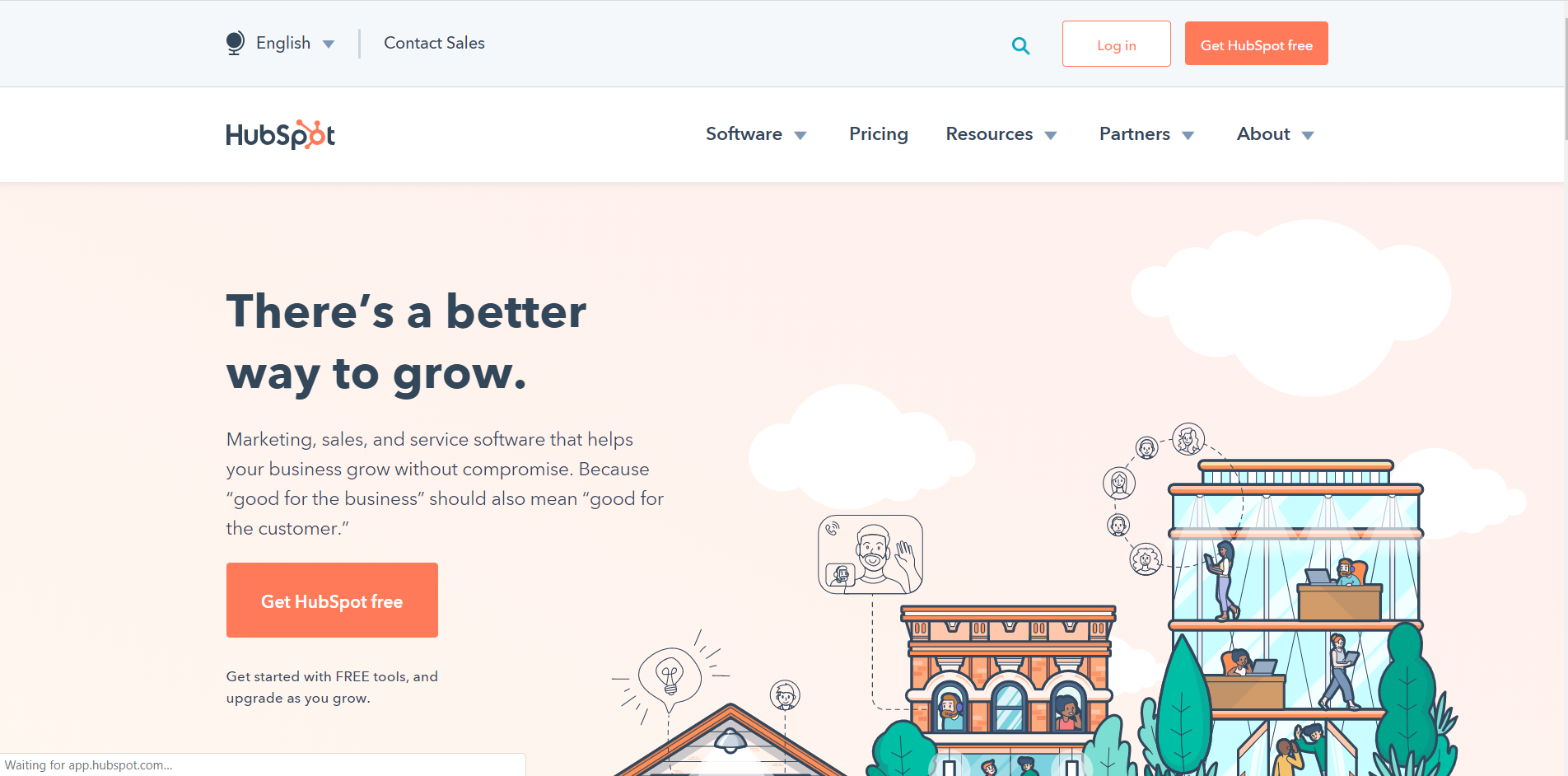 Pricing: The starter pack starts at $45. For all plans, click here. 
Capterra Ratings: 4.5/5 
G2 Ratings: 4.3/5
Freshworks CRM:
Juggling multiple sales tools is a harder task than selling products/services. Check out Freshwork's site here.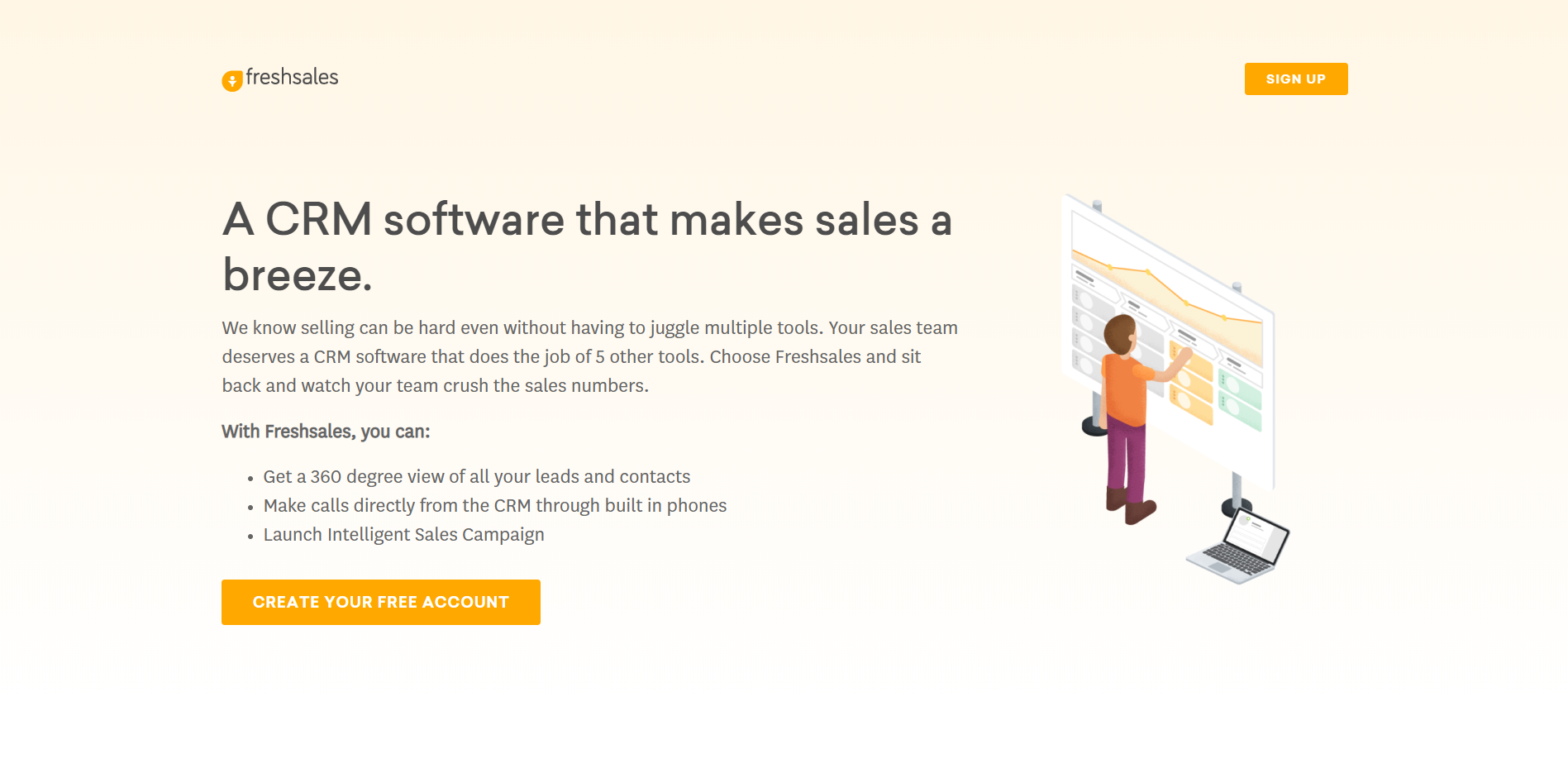 Pros: Freshworks CRM is one spot from where you can manage all things like calling, emailing, prioritizing leads, creating reports, automating repetitive actions, and visualizing pipelines.
Pricing: Along with free sign up, they have other paid plans. Check here.
G2 Ratings: 4.6/5
Capterra Ratings: 4.6/5