10 Ways to Improve Customer Experience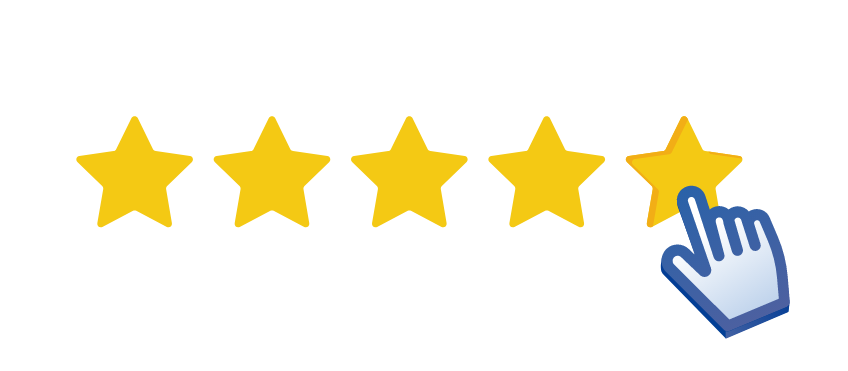 10 Ways to Improve Customer Experience
March 15, 2021
by Prasanth Sai
Customers like companies the most that deliver excellent customer service. If you fail to deliver good customer service, your customers always have a choice to switch with your competitors. Apart from pricing, customer service is another important aspect that influences your customers' decisions. They will quickly choose you if you charge high prices and offer better services. AmEx studies stated that on average, happy customers often tell approximately nine other people about their experience.
One of the best customer retention strategies is customer happiness. The best customer experience often adds real value to your services, which attracts your customers to willingly spend more money again and again.
What is CX, how it helps a business to attract/retain customers?
Customer experience is much more than interaction. Apart from interaction, there are touchpoints like availability and the level of engagement that plays their part too.
Touchpoints:

It's where your customers come in touch with your brand. It could be through an employer, product, or through your brand message which can occur through different channels and devices.

Interactions:

It is a communication process between customer and employee.

Engagement:

This is counted as the quality of interaction.
Importance/Benefits of having a great CX and how it affects the business
Customer experience has a lot of potential to bring out a lot of value, but many companies don't get it right, it's still a pretty solid competitive advantage.
According to an Oracle survey, 74% of senior executives said customer experience impacted customer's enthusiasm for being brand advocates.
In a study by American Express, 60% of participants stated that they were willing to pay more for a better customer experience.
80% of companies that participated in research conducted by Bain and Company thought that their customer experience was great. Though, only 8% of customers agreed.
Techniques to improve customer experience
1) How to improve customer experience in Telecom
Mobile video viewing has increased by nearly 10 million minutes per day over the past two days. Video engagement is one of the ways to provide a better customer experience. This is particularly relevant to assist customers, with 70% of Youtube viewers watching videos for "help with a problem." Apart from video, you can use any of the visual communication channels to provide information to your customers. Other ways include live video, recorded video, photo chat messaging, or photostream.
The best example in the telecom industry that uses the power of visual identity is Vodafone. It uses the technology well to ease the burden on its contact centers, which were handling a large amount — 5.2 million technical assistance calls per year. With the power of technology, Vodafone agents can point, annotate and visually guide the customer, which results in a quick and effective call solution and a more satisfying customer experience. Many of the earlier issues that required a technician dispatch can now be executed by agents, where they can act as virtual technicians — effectively lowering the dispatch rate by 26%.
2) How to improve the customer shopping experience
One of the pleasures of enjoying Amazon Prime is getting exactly what you want in a few clicks. But brands know that some people want to spend more time shopping instead of less and they are way ahead of their competitors. This is the aspect where companies should focus more to provide a good customer experience. Nike hosts weekly run clubs out of its stores, while Lululemon offers in-store yoga classes.
The experience can be given online also to make the shopping experience more pleasant. For example, Sephora uses AR to let their customers learn how to use contouring makeup or experiment with false eyelashes. Lowe's has created holographic rooms for their DIYers customers to explore colors, layouts, and fixtures before they pick up a sledgehammer. At the North Face (No. 46), IBM Watson's AI skills help customers find the perfect product. Watson mirrors in-store conversations and takes unstructured text like, "I need boots' ' and delivers personalized recommendations accordingly.
3) How to improve customer experience in e-commerce
Normally, online shoppers lie under three categories based on an individual's needs, expectations, and intentions. It includes:
People who already know what they are looking for. They will directly go to the product search bar. To help them, you can incorporate autocomplete which helps in improving the customer experience.

People who are browsing your store. They need a variety of products to choose from. You can help them by personalizing the search experience.

People who need assistance in filtering products. They have specific criteria for their product search but they don't know how to. You can help them by including product features in the sorting options so the filtering of products becomes easier.
4) How to improve customer experience in the insurance
To improve the customer experience you should remove all the intermediate steps and roadblocks who know what they want and want to buy it online right away. A recent study done on the top insurance websites showed that the main method of engaging with their customers is the online application or quote form. Insurers want their prospects to fill out the form first, so they can collect the qualified lead data. They sent a quote and a link to buy the policy.
Insurers want people to fill up this form first, so they have the qualified lead data. The customer is then sent a quote and a link to buy the policy. This is probably the most efficient way to sell insurance online while still keeping a small window open to verify the lead before offering the cover.
5) How to improve customer experience in hotels
The technology used in hotels is very exciting and game-changing. Nowadays, hotels are installing "smart room keys" that allow guests to open their door with a simple swipe of their smartphone. Hilton and Sheraton have already implemented their technology in their hotels. Tablets are also providing an important communication tool for guests and staff members. The hotels can use tablets to promote paid luxuries and local attractions. From their rooms, guests can request in just a few clicks that are routed to a staff member's mobile device and answered in just a few minutes.
6) How to improve digital customer experience
In 2021, it has been expected that most online purchases will be done mainly through phones. Thus, it's only common to make sure that your mobile app, website, or other materials can be optimized for mobile so that your customers get a good customer experience. Make sure that the page load time and navigation are optimized according to mobile devices. In a survey done by Google, 40% of customers will leave a page that takes more than three seconds to load. The study also found that 59% of mobile users have a more positive feeling when apps allow them to buy things quickly.
7) How to improve airline customer experience
Forrester said that to influence learnings and to give a cohesive customer experience for customers, collaboration is required. But it's much more than that, an open communication between customer service and other departments helps both customers and company to be on the same page. This method is applied successfully by KLM. When an employee noticed that a lot of people were asking about social media payments, the person reached directly to KLM's IT team to see if it's feasible. This results in a new social media payment tool which now takes 4 million euros a year in sales.
8) How to improve b2b customer experience
When a company decides to work with you, they will have expectations that you'll need to meet. Those expectations will be developing and your approach has to be flexible enough to evolve along. You can easily improve your customer retention rates if you simply listen to these companies. You can send surveys, and ask what areas of the service and overall experience they would like to improve. This data will help you to give them exactly what they are looking for.
9) How to improve your call center customer experience strategy
It's always annoying to put on hold during calls and it's more frustrating when a call center agent does that. The customers don't care if their problems take time to get resolved and the agent can't help but make them wait. Many customers feel that calling customers should be a one-stop solution for all their problems. They see it as a single department instead of multiple sections and thus they can't help but get frustrated when the call center puts them on hold. There are many practices that you can try to imply to reduce the waiting period. Short waiting time keeps customers happy and ends up leaving them satisfied.
10) Improving the customer experience in banking
Live chats that provide help in account selection and application is one of the easiest ways to provide the best customer experiences to your customers. Acorns have successfully implemented a smooth onboarding process, after they identified that the main issue with the current solution includes "poor online user experience, particularly around account opening." The Chief Commercial Officer of Acronis shared that the new registration process includes 3-5 minutes, and they have live chat support to help them during the process. This reduces friction when opening up a new account.
Conclusion
The above studies show that a good customer experience opens up new opportunities that directly impact performance. The CX strategy that converts helps in improving customer experience and makes your company customer-centric with long-term benefits. Whether you are a startup or a big company, focusing on improving customer experience will always long a very long way.