10 best magic phrases for customer service in 2023 – Updated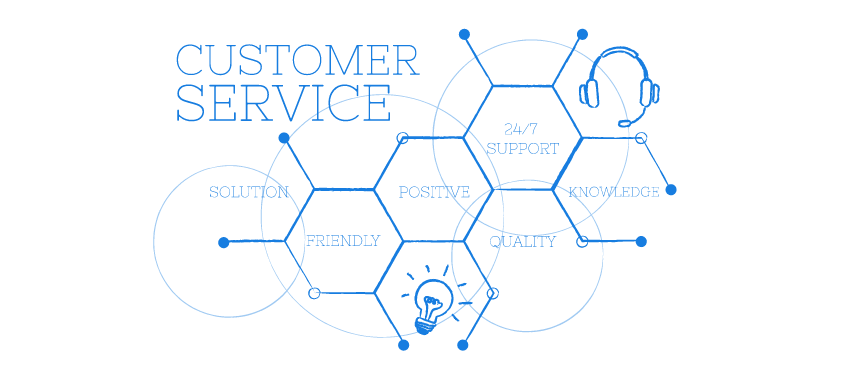 10 best magic phrases for customer service in 2023 – Updated
February 5, 2021
by Kesar Rana
How these magic phrases play an important role in customer service
Customer service and support are becoming an important part of any company. As the world is coming closer, thanks to technology, we all are realizing how important customer support has become in our day to day lives. Now, when it comes to customer support there's a certain way to handle things. Using the right accustomed service phrases helps the companies to make long-lasting relationships with the customers.
According to a recent study, 65% of people want customer support representatives to speak with them in a casual tone over a formal tone. It's also important to read between the lines. 78% of people became frustrated when their request was denied and the customer support team spoke with them in an overly casual tone.
Tone can make or break a deal. Sometimes, it can be tough to define the tone that your team can use with your customers when everyone's brand voice is different.
Using the right customer service phrases in any interaction can transform good customer service into a great one. If by mistake, the wrong customer services phrases can be a big turn-off for your customer.
Top #No magical phrases for customer services.
That is super helpful!
This customer service phrase helps your customers to solve their doubts. In such a situation, customers have self-doubt and they have reached out to seek support from you. In that case, your support team is in a position to eliminate their doubts and make them comfortable.
I will keep you updated.
Whatever your type of business is, always make sure to tell your customers that they will be updated on the events/news. This helps them to create trust among your customers and makes them feel like that the customers are their priority.
From what I understand"¦
You should use this customer phrase to let your customers know to correct you in case you misunderstood the situation. It's always helpful to repeat what the customers have said to you. Through this step, they might be able to catch the missing step, find out the problem, and solve the issue.
Let us know if you have any other questions.
This is a perfect phrase to add for those customers who hesitate to question more. This can be because they are shy or are nervous, whatever the case is you must make them feel comfortable and let them know that you're there for them. It's a great way to build a reputation and make a solid first impression.
I can help you with that!
This customer service phrase should be used when your customer has been struggling with an issue. The first thing your support team should do is to let them know that you can help. You can also use the words like 'absolutely' and 'of course' which sets your customer at ease.
That's a great question.
This customer service phrase reduces your customers' concern when they feel like they are being ignorant and they are not being able to find the thing that they are looking for after looking for it for a long time. These phrases comfort them and put everyone on the same page.
Happy to help!
After the conversation, it's important to make sure that your customers are happy from the support team, this phrase helps you to confirm that they are satisfied. Ending the phone call/email with this phrase lets the customer know that they can reach out to you again if they have any further issues.
As much as I'd love to help "¦
It's hard to say no but sometimes the situation is not in your control. It does more good than bad when you are stringing customers along with more than it's required. But along a firm no is also rude, in that case, you should stay firm and tell them you are there for you but it's not possible in this situation. You can say something along the lines of:
As much as I'd love to help, this would not be possible in this case.
You can follow your statement with a couple of helpful resources.
I completely understand why you'd want that.
Many of the users point out the features that they would like in your product but it might be not possible to fit every request in your list. At those times, you have to say 'no'– nicely and firmly. You can tell them that your product can be used in many different ways.
Nice to meet you!
Customers get wary of robotic, impersonal tone very quickly. This makes them feel like you are not paying towards them and you don't care for them. Exchanging a few pleasantries goes a long distance. Instead of a boring response, a friendly tone puts your customers at ease and makes them happy too.
Phrases to use and Phrases to avoid
Here are a couple of phrases that you should avoid and some alternatives that you should use instead.
| | |
| --- | --- |
| Phrases to Avoid | Phrases to Use |
| It's company policy | In this situation, I would |
| Can you hold for a moment? | If it's OK with you, I'm just going to put you on hold while I get your details |
| Thank you for your time today | I'm glad that I was able to help [Customer Name], is there anything else I can help you with? |
| If you check our website | I'll send you a link to a useful web page, and I can take you through it as well |
| I don't know | Let me find out for you |
Understanding these phrases create warm feelings and also not come off as impersonal. Be authentic and avoid using robotic language wherever you can.