When it comes to recruitment, it becomes very difficult to sort the applications as per the profile. ChatGen can make this process a bit easier for the HR by asking a set of questions referring to the eligibility criteria, to applicants who are applying via ChatGen. These applicants can submit their resumes under the available designation, and the candidates who are not eligible can submit their resume under another title, making it easier for the HR to sort the applications.
A different bot flow can be created for an exit interview, HR can ask a set of questions related to resignation and then decide whether or not to conduct the physical exit interview.
Bot Display
A. On Website Widget
Speaking of a bot, your career page can be a good option to have a recruitment bot. ChatGen allows you to use different bot on different pages, using this feature you can have a different bot on your organisation's career webpage. The bot will be displayed in the form of widget, asking appropriate questions to the candidates chatting with the bot. Giving an option to submit the resume as per requirement.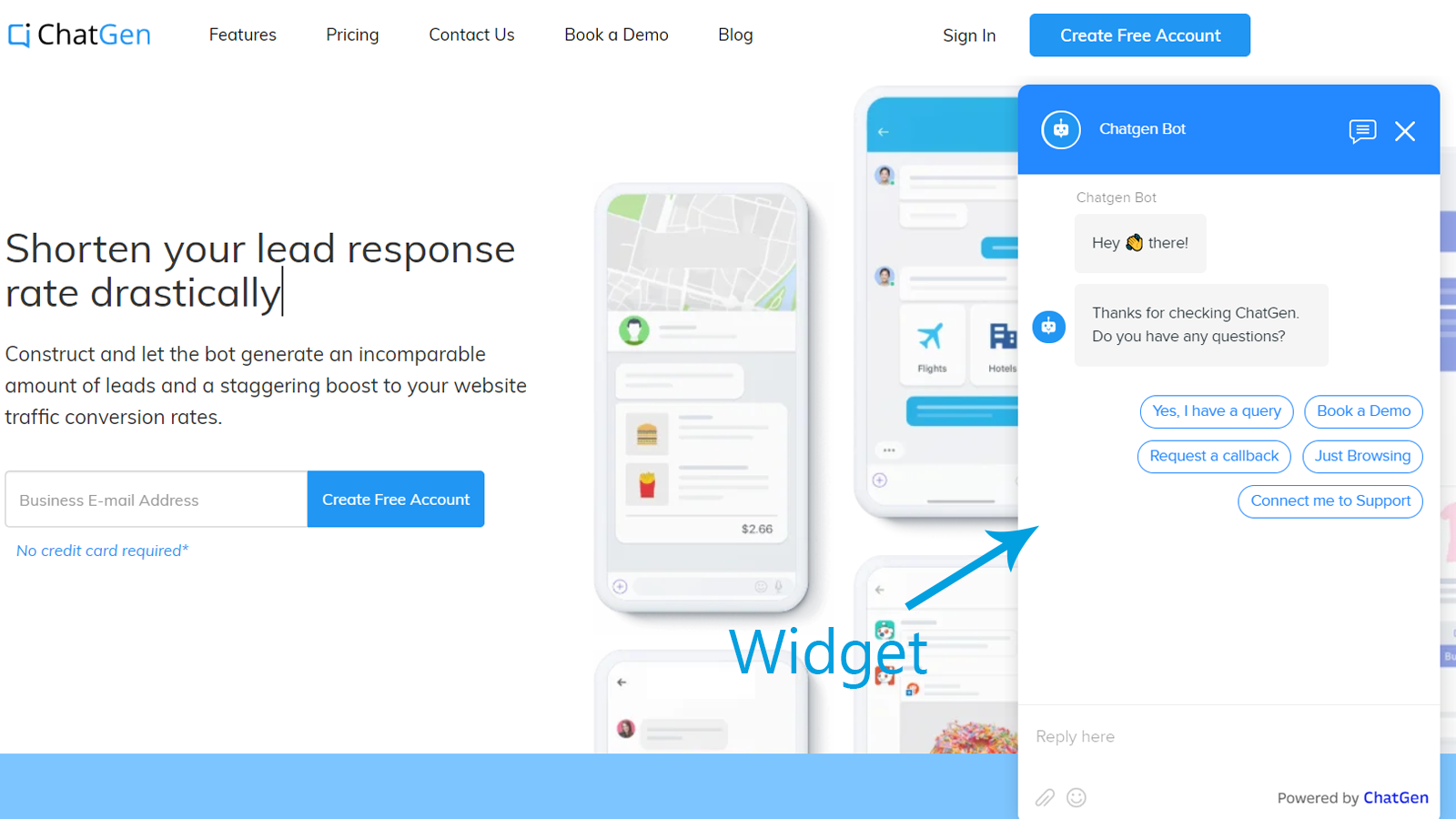 B. As a Landing page
Career page is the inbound source, many times we also post openings for few designations on LinkedIn or some other channels. In the same post you can use ChatGen's CLP feature. All you have to do is paste the URL for the landing page of the bot having questions related to the opening. CLP is just a way on how the bot can be available to the user; flow and the set of questions can always be modified as per the requirement.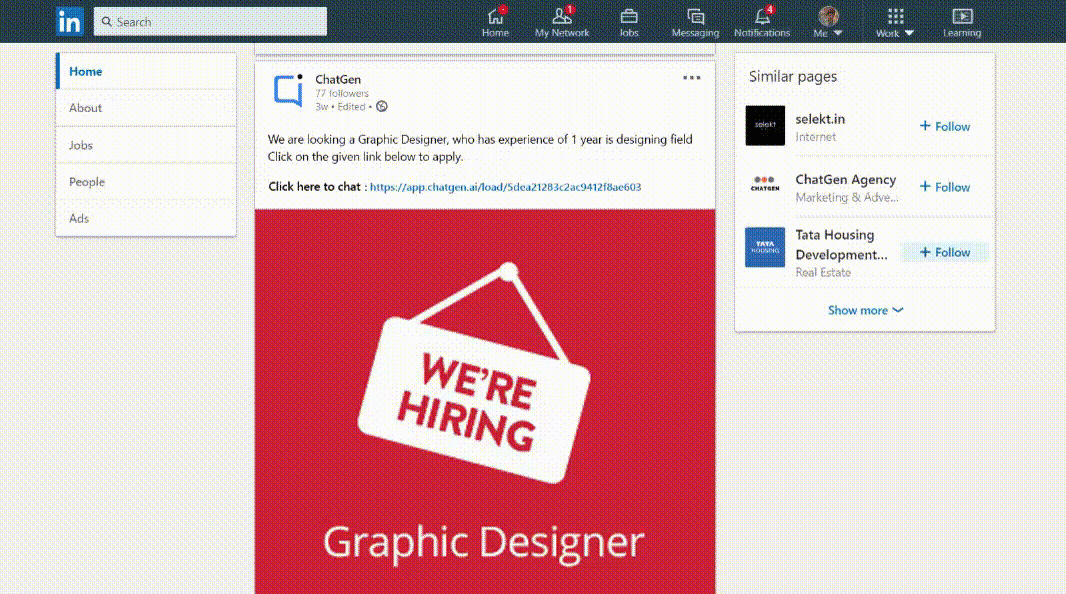 C. As a ChatGen link
If you do not have a career page and just have a career button on your website which redirects the candidate to a web form asking for basic details and collecting resumes in general. Using ChatGen Link feature, you can link the career button of your website to a bot, clicking on the button a bot will appear in the form of widget having a set of questions defined by the HR or the team member.