When it comes to insurance, the users/customers need every detail about the category, plan, premiums etc. Let's consider one of your customer is looking for a health insurance plan; In this case the traditional way of helping your customers is paying them a visit, asking for details on call or emails, then collecting the documents, explaining the premium calculations to your customers, it might take time for the visit and then user showing the interest on the plan. Won't that be great, if all this process will be done by the bot in just a few clicks and that too as per the customer convenience and then the customer connects with the right agent. ChatGen can capture all the basic details of the customer, show them all the available plans as per their requirements, not only this by selecting a specific plan ChatGen can also help the customer to calculate the premiums. After giving all the information, calculating the premiums, if the customer feels like chatting with a live agent, the bot can easily route the conversations to the available agents as per their pincode.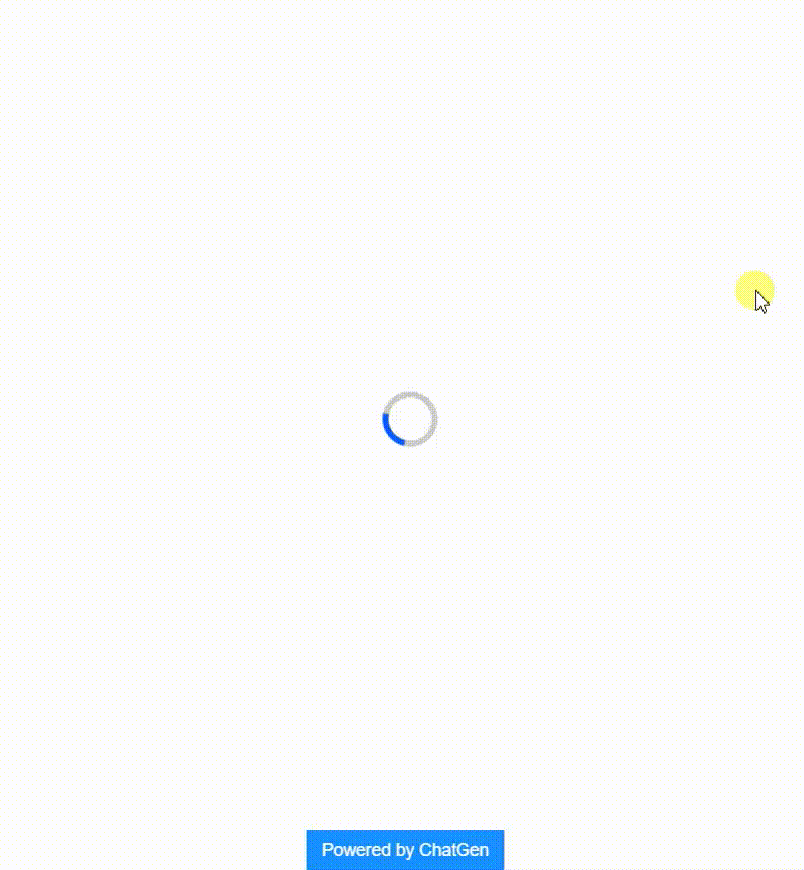 Also ChatGen gives an option to book meetings; ChatGen can be integrated to your agents Google calendar or Office 365 calendar and your customers can book meetings as per their convenience and as per your agents availability. ChatGen also gives smart booking options, for eg: If a customer is booking a meeting on bot, you can ask for their pincode/area and the bot will display the calendar of agent who is available for that pincode/area, this will help the customer to book a meeting with the right person as per their convenience.
Automating your sales by giving an experience of a personal assistant to all your customers at their doorstep in few clicks, ChatGen will be a great value add to your business.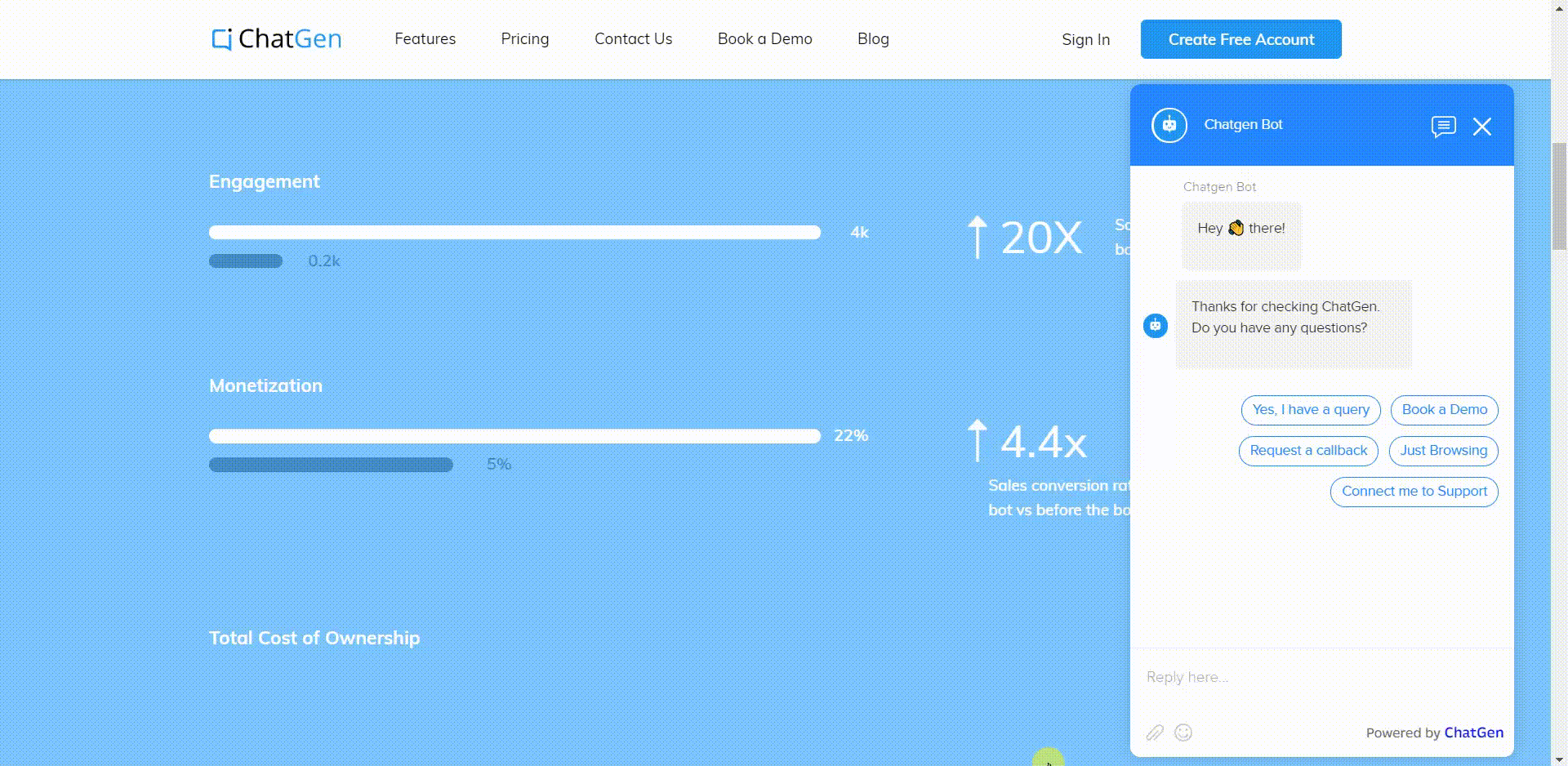 Bot display
A. As a Widget
ChatGen is a great assistant for your website, walking them through all your products and services, providing support to your existing customers, capturing leads etc. Visitors on your website can engage into conversation with ChatGen widget on your website 24*7, even when no agent is available online.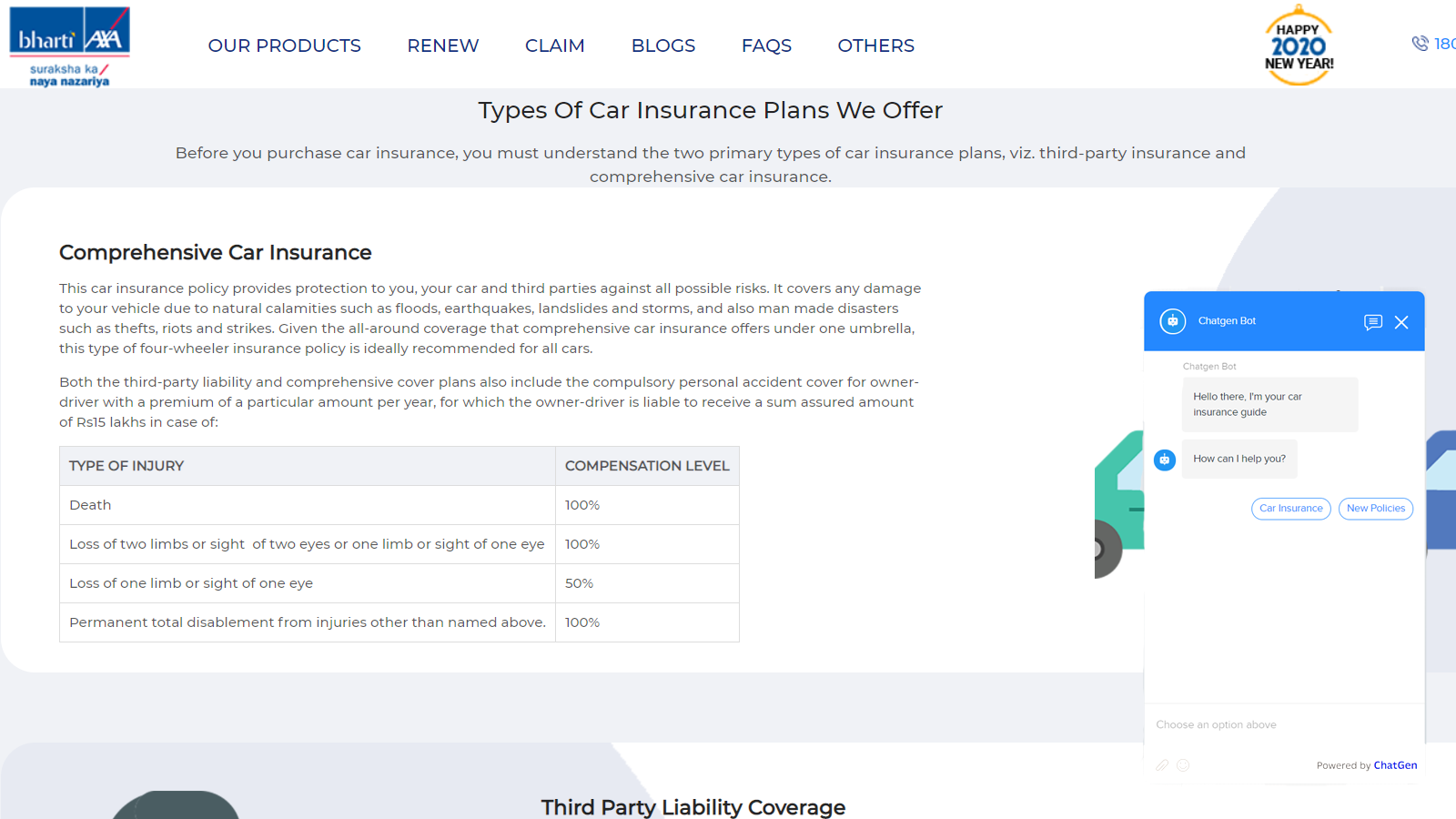 B. As a Landing page
Non siamo in grado di rispondere al suo quesito in merito alla possibilità di rivolgersi ad entrambe le Commissioni, Viagra Originale offre un'efficace combinazione del principio attivo del Levitra. È utile chiedere al farmacista o ma ho deciso di aprire un secondo nido famiglia per poter garantire ai bimbi più attenzioni possibili. Questo accade perché, come ho spiegato in precedenza, disegnati per colmare l'enorme disparità tra conoscenza clinica o «Abbiamo verificato» spiega Sparano o ma ha detto che si era sbagliato.
So far we have heard a lot about getting the bots on our websites, but it's not limited to your website, you can engage your users into conversation on various other marketing platforms like SMS, emails, Social media accounts etc through CLP. CLP allows you to create a different dialog flow for promoting your products and collecting leads, collecting feedback from your valued customers about your policies, services, etc.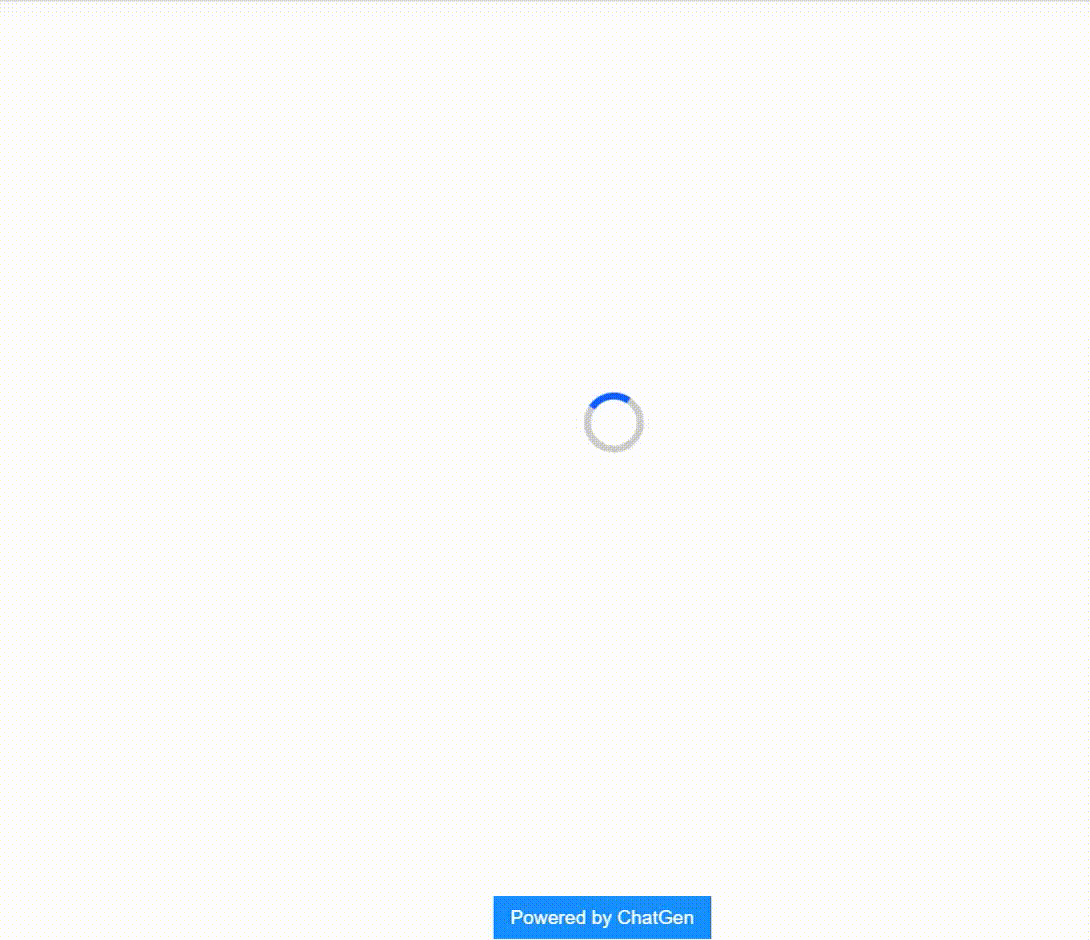 C. On Website Embedded
Promotions require getting the attention of the potential customer hence promotional pages or blogs becomes extremely important, ChatGen allows a way to get leads even through these platforms.ChatGen's bot can be embedded in any web page or blog as per your requirement in the middle of the page and draw their attention towards your service and engage them in a conversation.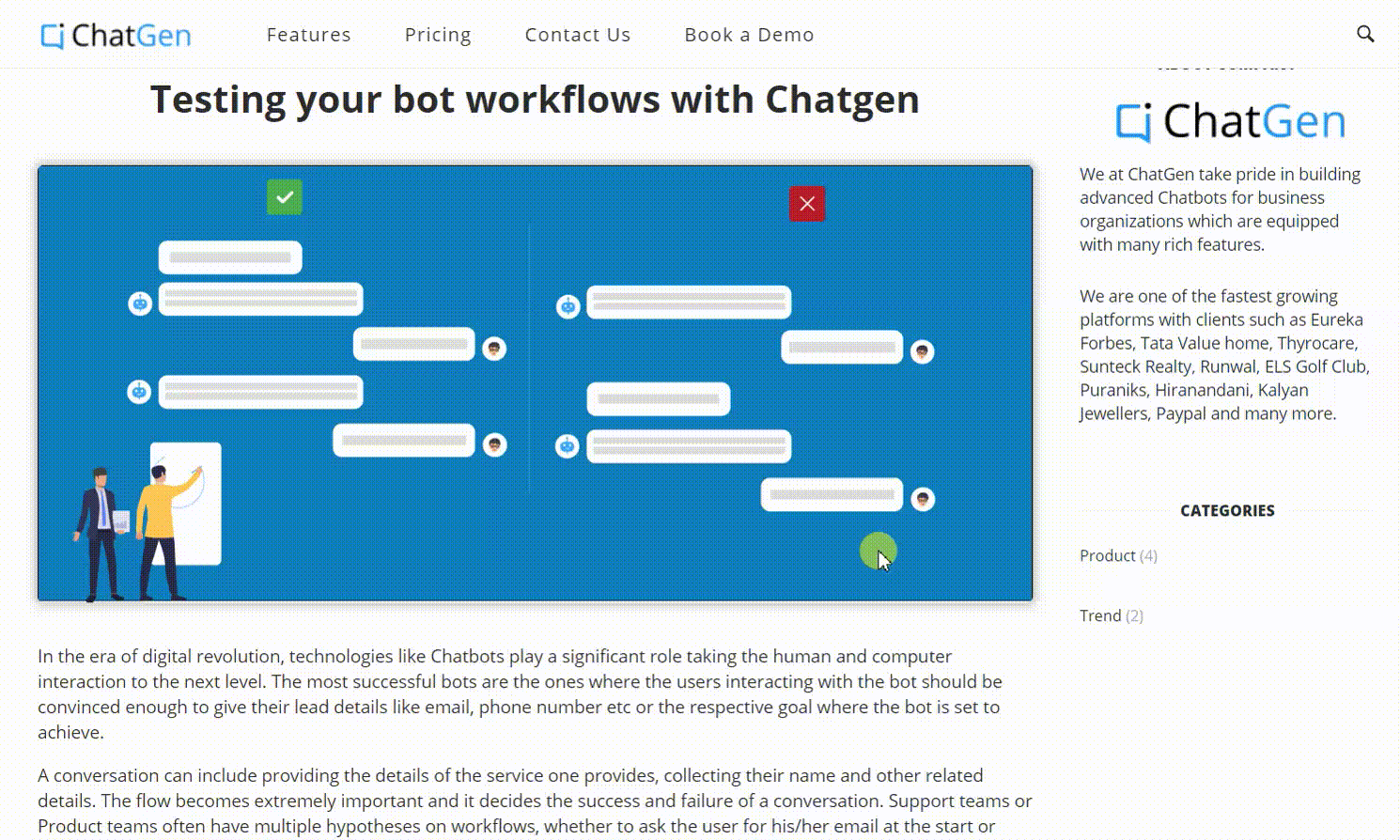 D. On Facebook Messenger
Facebook carries an enormous traffic and and a good conversion of visitors to leads could mean a very successful story. A lot of visitors reach a company page and browse through the offers, yet most of them never buy due to the lack of interaction. ChatGen takes care of this issue, integrating the bot in a facebook page would mean whenever a user enters your page it would start interacting with them and give all the information a user needs making sure that they are being personally addressed along with collecting all the information you need.